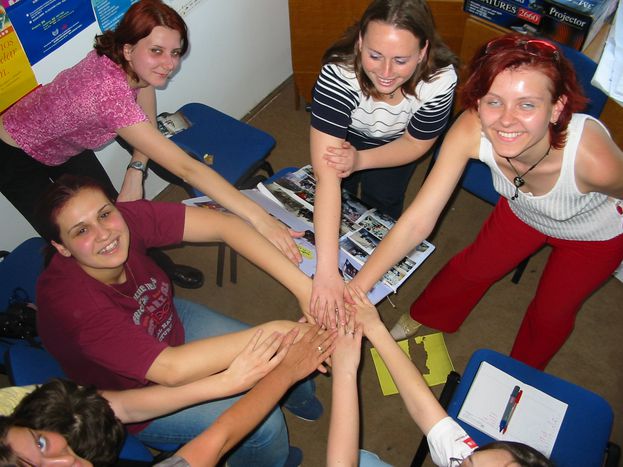 Portraits of trans-generational volunteers
Published on
How four Europeans in their mid to late twenties and sixties got into volunteering, what it means for them and whether it changed their lives. Testimonies from Portugal, Slovenia, France and the German coast
Christiane, 28, 'ecological volunteer' from Berlin
'A city kid born and bred, once I turned eighteen I was possessed by the romantic vision of living by the sea at least once in my life, and doing something for the environment alongside it. Of course that little 'aside' becomes a main occupation when you sign up to be an ecological volunteer for a year on the North Sea island of Föhr. I shared my first residence, view-on-the-sea included, with another volunteer. She was the only female around my age; the others were men on community service.
For the rest of the summer I wasn't able to rid my hands of the smell of ketchup, soap and fish
My employer Bund für Umwelt und Naturschutz (BUND, 'League for the environment and nature conservation') defined very clear tasks for me to do. I led kids tours over the tidelands in the summer, and drove a mobile kitchen to wash up dishes at the weekend (which was paid extra). I washed the dishes of one of our supporters, who was nicknamed Spümo. My boss would often drive him to the fish market or firework festivals. For the rest of the summer I wasn't able to rid my hands of the smell of ketchup, soap and fish. In winter, fences were fixed, projects were planned and we made tidal maps and counted birds with the civilian servants.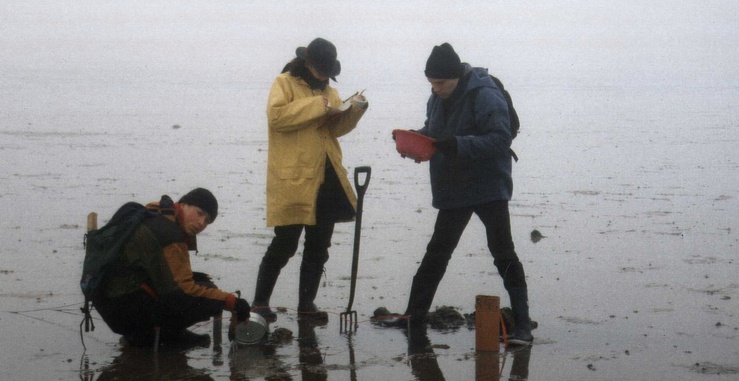 Before, I wasn't able to tell the difference between a goose and a duck. By the end of my experience I could tell barnacle geese and black-headed gulls from their extraordinary cries. Spring unrolled with the construction of toad-proof fences along the only motorway, to protect the little amphibians from being run over in car accidents. Ecological engagement on the island is a political statement; some residents argue that conservation work interferes with tradition. But I did learn other things, apart from these various political positions, the flora and fauna of the tidal seas and what I could do as an individual to damage my environment the least (every Jack has his Jill!).  I got to know life. I learnt to work independently and to communicate with people. At the moment, I am fulfilling the same objectives as a project assistant in the culture sector.'
Milan Mikuš, 68, 'carer volunteer' in Slovakia
After retirement, Milan devoted his free time to accompany patients in a hospice. He has been volunteering for almost a year. 'I came across a call from the volunteer organisation Vŕba ('Willow Tree') whilst reading the catholic newspaper. I signed up as a volunteer to help cancer patients, but was rejected as the call was only for residents from Bratislava. I was delighted to hear, though, that a hospice in my town was also looking for volunteers, and that I could be useful there.
Since I have a technical professional background, I planned on helping out with caretaker duties. After several meetings with the nurse co-ordinating the volunteers, she suggested I try assisting immobile patients. She provided me with the necessary literature and I started research. I was not sure whether I could manage the task, but you have to try in order to find out whether you are capable or not of doing it. With other volunteers I attended short, but very useful training organised by our nurse. After passing several tests we found out which psycho-emotional level each of us were, from where we could develop our personality.
I want to help those in a worse life situation than me
I was assigned to take care of a coma patient. Thanks to the access to literature and information on the internet, I could learn more about human life and its value. Without the opportunity to become a volunteer and help the most powerless people, I could only hardly approach this deep knowledge about human life. Volunteering enriches me and makes me feel good and useful. I am really grateful for the opportunity.
I participated in an exchange programme of senior volunteers, 'Think Future – Volunteer Together' in in Slovenia in September 2008. It showed me that volunteering involves a wide scope of activities. I was inspired mostly by the activities of the Senior Association in the Slovenian town of Škofja Loka and by the Red Cross activities of assisting homeless people.
I want to help those in a worse life situation than me. Volunteering involves helping those who really need it. I cannot claim that it changed my life completely. But by spending time with people waiting for death, I realise more how each single life is approaching its end and I value ordinary things in my own life more.'
Cândida Salgado Silva, 28, 'European volunteer' from Portugal
'Since school, I have been engaged in community in my small town. At university I became an active volunteer in the students movement and political sphere. After my 'academic excursion' of five years of law school in Portugal, I took a gap year volunteering, in need of doing socio-cultural work abroad. The European Voluntary Service (EVS) funded by the European commission was an unmissable opportunity. In Olsztyn, a town in north east Poland, I worked in a project bringing youth to a multimedia municipal library. It works not only as a regular library, but also as a multidisciplinary space, holding workshops, classes, and festivals. Together with a group of local volunteers I was in charge of creating and leading activities to widen young people's interests and knowledge at a cultural, political, social and linguistic level.
It hasn't changed my life
Being a volunteer means committing to society and thinking 'outside the box'. It's about engaging within a community and contributing to the well being of its society. It's being open-minded and concerned about solidarity. It also means exercising your role as a citizen and an active actor in the development of our world.
Volunteering is part of my character – it hasn't changed my life, but it is a component of my life. Undoubtedly, it has enriched my personality as well as my CV – providing me with professional opportunities that I would not have otherwise. I now work in the European Volunteer Centre, a European network of volunteer centres working together to promote volunteerism.'
Zeliha, 24, 'local volunteer' from Nancy, France
Volunteering may not be a vocation. However, it is an almost obligatory rite of passage which allows you to invest professionally into the life of non-profit associations. Zeliha was studying French as a foreign language (FLE) when she first volunteered for an association. She has juggled the two for almost two years. 'I signed up to give sewing classes for illiterate women in a social centre. It was an enriching experience, above all professionaly, as it allowed me to view my studies from a different point of view and understand that they were useful to me, even at a local level.'
From threads to one-on-ones - Zeliha started doing shifts in a smaller neighbourhood association, the ESAF, which 'fights for schooling'. After a mere six months, she volunteered for an organisation in Morocco. 'I didn't know the associative sector and its was the terrain where I learnt the most.' For those who volunteer for big humanitarian projects without the necessary prior experience, Zeliha, now an employee at the Moroccan association, advises on 'working in local projects before going into international solidarity.'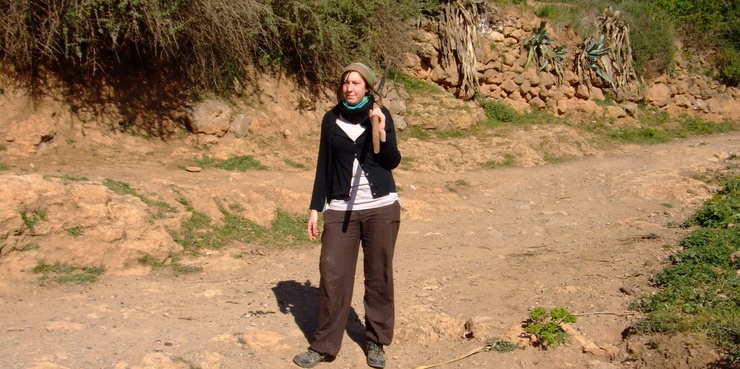 Understandably, there are multiple ways of managing this method. You have to get used to the different interlocutors: - be it the institutions, professionals from the social medium, the participants – good will alone is not enough. Zeliha learnt this when one of her projects didn't take off the ground. 'We are still not prepared nor adapted,' she says.
Are the hours Zeliha actually works really counted?
Zeliha's association, CAE, helps contractors. She is paid the lowest minimum wage (the 'smic' pays 950 euros or £811), and her contract requires her to work twenty-four hours a week; but are the hours she actually works really counted? Even if things often get tight towards the end of the month, she concludes: 'Nothing has been in vain during these years that I have been volunteering, because I have discovered many things about myself personally and have learnt an enormous amount professionally.'