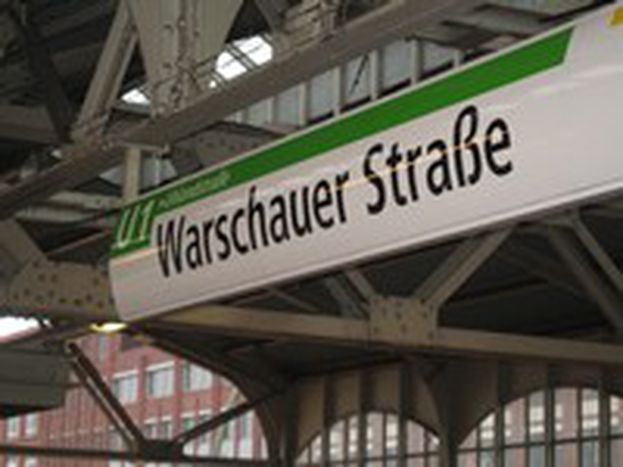 Polish losers?
Published on
Translation by:
piotr burmann and maria kwiatk
The Poles have made up the second largest national minority in Berlin for years, but the eternal stereotype of Polish migrant workers has been disappearing of late. New blood is coming into the city - bringing students, artists and businessmen
'You're going to Berlin? It's so near that it's almost a Polish city,' a salesman jokes, as I buy a street map in a bookstore in Warsaw. There is a grain of truth in it. Berlin, situated 70 km away from the Polish border, has a Polish minority with traditions dating back to the beginning of the 20th century, when builders from the regions of Silesia and Great Poland were brought here for the sake of the intensively developing city. Today, one of vestiges of this period is the Schlesinger Tor underground station ('The Silesian Gate'), formerly the destination station for trains with Polish labourers.
Nowadays, Berlin's almost 3.5 milion population comprises 30 to 40 thousands of Poles and an indefinite number of temporary workers, students or unregistered inhabitants. However, you can hardly hear Polish or see Polish signboards in the streets. There are no Polish neighbourhoods or blocks and – as claimed by the authors of the Integration and Migration in Berlin report - in contrary to other nationalities, the Poles are dispersed all over diverse districts of the city.
It's not easy to rent a flat, though. A Pole needs to collect a big pile of documents to prove their credibility and solvency in a hundred aspects. A young couple of architects from Kraków have it behind them. 'The bureaucracy here is horrible, but the real problem is that even if you have all those papers in a perfect order, German landlords prefer to rent a flat to Germans,' they explain. According to them, it proves a lack of trust for immigrants from beyond the Oder River - to put it mildly. However, their patience has finally been rewarded; they are just about to move to a large, comfortable and surprisingly cheap flat. 'What can you get for that kind of money in Warsaw or Kraków?' they ask rhetorically. 'A big... studio!'
'Multi-culti' cult
Although still relatively cheap, Berlin- with its 18% unemployment - it is not so attractive for foreign workers anymore. Big cities in western Germany, like Hamburg, host much more of them, but Berlin is known as the cultural melting pot. 'I wouldn't like to live in any other city in Germany. Here, everybody can feel at ease, simply at home,' claims Andrzej Raszyk, a recent graduate from a Polish university. Having 'inherited' German citizenship from his grandfather despite not even being able to speak German, he moved to Berlin several weeks ago. He experienced the model openness to otherness at the very beginning, while attending state-funded basic German course for foreigners. Here, the focus on integration and getting to know one another has brought learning to the foreground. 'A guy from Ghana has been performing traditional African dances, a Brazilian girl has been teaching us capoeira, while on the side I have been trying to finish some exercises,' he recalls.
Creatively furious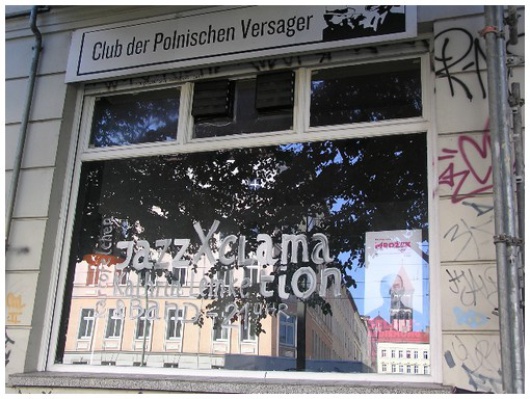 This kind of atmosphere attracts young people who are looking for an interesting place to live. Berlin welcomes them all with open arms. Andrzej works in the Culturia project, which aims to support creativity and build a network among young artists. Culturia allows non-Berliners to spend three to six months in the city carrying out their own artistic and social undertakings. Similar initiatives receive funding also from particular districts. 'It was a strange experience to stand in front of an official commission and apply for a grant, talking seriously about our weird ideas,' says Joanna Haas, laughing. Thanks to this support, over the last few years she has managed to open a studio and a gallery. The gallery is named Furia ('Fury'), since the inspiration came from anger at gifted but passive friends who did not make good use of the splendid opportunities, Haas explains.
Thanks to such actions foreigners grow into local communities. Both Andrzej and Haas quickly settled in Berlin. 'In Vienna, where I had lived for several years, I had always been a stranger,' she adds. In April 2006 together with friends they performed at 'Terra Polska', a festival promoting Poland which took place in the Kulturbrauerei art centre. There they parodied the idyllic, folk-inspired style of Poland. 'We were dressed in authentic but kitsch folk clothes. We had terrible artificial blond plaits. People could taste pierogi (a traditional Polish dish) right in the street, and nearby have their photo taken with a man disguised as a white bear - it's a typical souvenir from the popular Polish resort, Zakopane,' she describes of the very successful event.
As matter of a fact, there are a lot of Poland-related events in Berlin. Just like in any other city with a significant Polish community, there are Polish newspapers, the Institute of Polish Culture, Polish NGOs and a church, all spreading Polish culture and taking actions in favour of the Poles and Polish-German relationships. So do, among others, Deutsche-Polnische-Gesellschaft and the bilingual DIALOG magazine. However, none of the Germans I speak to has ever heard of the recent Polish design exhibition in the Kunstgewerbemuseum ((Museum of Decorative Arts), and the empty halls of the museum prove it. It seems Poland and Poles owe a particular, unusual and therefore effective promotion at Berlin's cultural scene not to well known and established institutions or celebrities, but to… losers.
Mockery as a lifestyle
The Club of Polish Losers (http://www.polnischeversager.de), which has been organising concerts, spectacles, meetings with authors, screenings of Polish films, exhibitions and social events since 2001, does not need any promotion. Its vivid, provocative name makes it popular just as much as its programme does. Whilst in general immigrants struggle for better life, they manifested their dislike in chasing success, a career and aspiring for perfectness. This open mockery of the negative image of a Pole attracts Poles themselves and Germans as well- the latter make up to two thirds of visitors, according to Piotr Mordel, a 'Losers' co-founder and graphic designer for DIALOG magazine. 'Maybe the Poles just don't have such cultural needs,' he mocks.
When we meet in a club at Torstrasse, there is frantic renovation going on, as the club is forced to move to another place. Its neighbours prefer calm and silence. A group of Losers' friends is washing out black paint from walls and ceiling at the pace of music, chatting, Polish beer in hand. As they rebelliously announced on the club's website, they lost their 'fight for a better Germany' because of 'police and bureaucracy.' The club is still searching for a new home, and in August they are going to take up the gauntlet again.
Neat and tidy
The memory of unfair stereotypes is still alive, as testifies the reaction of Halina - owner of a nearby natural fabrics and haberdashery shop, Babie lato ('Indian summer'). A signboard with a painting by famous Polish painter Józef Chemoski catches the eye of passers-by at Schönhauser Allee. The fate of the club is not her concern, because for a long time she has been trying to convince its hosts how destructive it is to shock with the 'Losers' name. 'This kind of name may seem self-ironic from a Warsaw point of view, but not here in Berlin,' she justifies, vividly explaining the origins of her dislike.. In her opinion, it does not help to build a good reputation and image of Poles in Berlin. 'When you're rich you can joke about your poverty,' she says, draping cloth on a mannequin. 'But when you're poor you have to keep your chin up, be neat, tidy and perfumed.' After ten years in Berlin, she counts both German and Polish women as her regular customers. During the last year, the local mass media have been reporting more and in a better way about the Poles, she remarks, attributing it to the resolute approach of the current Polish government on the international scene.
Yet, taking into account mixed feelings which the representatives of the Polish government cause abroad and their recently outspoken outside-Europe preferences, one should hope that in the struggle against stereotypes, the self-irony will turn out as a sufficiently effective tool.
A quotation from the 'Losers' manifesto
Unsergleichen gibt es nicht viele in der Stadt.
Ein paar nur, vielleicht einige zehn.
Der Rest, das sind Menschen des Erfolgs,
kühle und kaltblütige Spezialisten –
was immer sie auch tun, das tun sie bestens.
Wir - die Schwachen, weniger Begabten,
(..) die Milch versuchen wir in der Apotheke zu kamfen
(...) Autos hupen uns an,
(...) wir stolpern auf dem geraden Weje .
Wir sind geneigt, ihren Vorrang anzuerkennen, dennoc h wollen wir Schöpfer bleiben, und zwar nach unseren Möglichkeiten, auf einem niedrigeren Niveau.
'Demiurg verehrte die ausgesuchte, vollkommene und komplizierte Materie, wir bevorzugen den Schund'
Translated from Nieudacznicy?