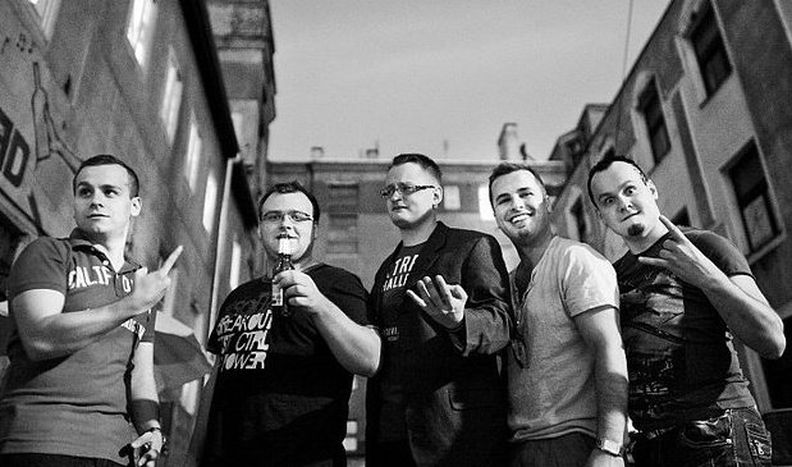 Polish band Klezmafour: 'Holocaust has nothing to do with our music'
Published on
The Czapliński brothers - violinist Andrzej and clarinet player Wojciech - set up their five-piece after studying at the prestigious Chopin's music academy in Lublin, eastern Poland, in 1999. The twentysomethings have gone on to release a self-titled album and be recognised at festivals from Amsterdam to the United States. Interview
Andrzej ('Andjrey'), 29, and Wojciech Czapliński ('Voyjech Chaplinski') nurtured an interest for the entertainment music they used to hear in different bars and restaurants in Poland - French, Italian and Spanish sounds with a good mix of American protest songs. Then came time for an experimentation in 'klezmer craziness'... Interview with Andrzej Czapliński of Klezmafour.
cafebabel.com: Andrzej, klezmer is described as the traditional music of eastern European Jews. Is this where the name of the band come from?
Andrzej Czapliński: It is actually very easy to decipher. Before world war two in Poland, 'klezmer' was used to describe a person who was able to play absolutely any kind of music in any possible circumstance - be it at a wedding to performing classical symphonies at the national orchestra. So a 'klezmer' is a virtuoso, an extremely versatile musician. By retaining the word in the name of our band, we nurture great hope and motivation in stepping into those shoes. We added the number after as a symbol of the four magical directions of the world. We are quite focused on the idea that our music should contain all of the ethnic influences possible. This prequisite is perfect if you see that klezmer music uses the gypsy scale, which in turn draws inspiration heavily from Balkan music.
cafebabel.com: Why did you choose this specific route in your musical careers?
Andrzej Czapliński: Our ultimate goal was to avoid playing classical music. That is just re-playing notes that someone else has already composed. We wanted to create something that would be completely ours. Given the fact that every single one of us received a musical education, klezmer music might seem a rather atypical occupation, but this is exactly what makes our world go around. There are not many klezmer bands that are as original as us. During the prestigious jewish music festival in Amsterdam in 2010, where we already picked up two prizes, we met another Polish band called Klezzmates. They're awesome people, wonderful musicians, but they mostly play jazz, so they're only slightly touching the klezmer world.
cafebabel.com: How did the band members meet?
Andrzej Czapliński: I met Gabriel Tomczuk (double bass player, 27) and Rafał Grząka (accordionist, 28) during my studies. The real change came when our drummer (Tomasz Waldowski, 25) joined, so the void was filled with the sound of percussion. It was a move that made us feel chilled out. We've been able to get to this point without a vocalist. 
cafebabel.com: Who listens to klezmer music nowadays?
Andrzej Czapliński: Our audience is predominantly young; most of them are between 30 - 35. They are energetic and open to new experiences and people. However, we're still encountering a wall of stereotypes. It's hard to get through it and explain that klezmer music is not just some sad synagogue music! In Poland, people still hold this prejudice, that this kind of music is – and I will permit myself to citing a definition I once overheard - another form of recalling the tragedy of the Holocaust. People often associate with it the second world war and the extermination camps. Fortunately, in other parts of Europe, the word 'klezmer' encompasses a totally different set of associations.
cafebabel.com: Where is your music best received?
Andrzej Czapliński: Our popularity started only after our success in the Polish edition of the must be the Music television reality show. We do not have fixed tour destinations and hold concerts mostly in different cultural establishments. Still, many agencies from all over the world contact us and express their interest in what we do. As for what they expect, it's very simple – some klezmer craziness.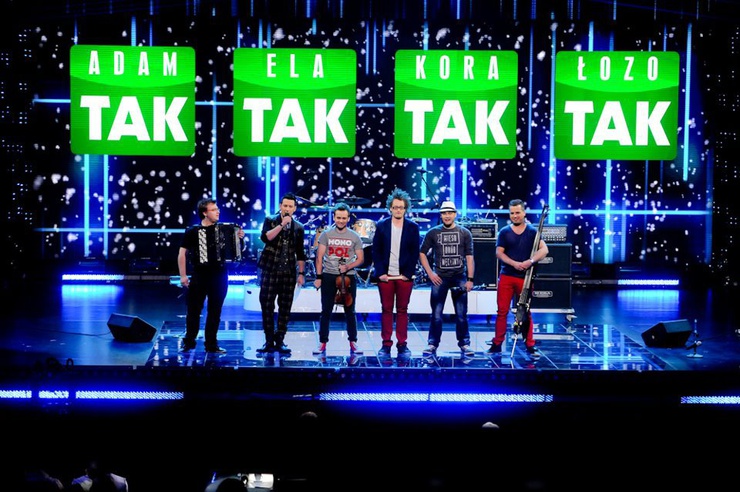 During a US tour in 2011, we realised in Manhattan what kind of attitude people come to concerts with, how curious they are to come across new sounds, new names, and how spontaneously they react to what they hear. It gave us lots of energy and hope in what we do. In Poland it's very repetitive - many people come to our concerts for the first time with no idea of what to expect. At every single beginning of a concert, I can see on their faces that they have trouble breaking free. It's like before they realise that they can actually have fun with this music, a few minutes need to pass by at least. Once they get to the point of breaking the ice, there's a moment of consternation.
Turkey is a really funny nation
You definitely need some serious warming up for this klezmer craziness. I personally have never come across a more energetic music genre. We have already performed in Germany, Spain, Great Britain, Austria and Slovakia. We enjoyed it the most in Turkey. They're a really funny nation. We managed to get the entire audience dancing after only a couple of chords - I hope we have more gigs like that in the future.
Images: courtesy of © karrot.pl and official facebook page Klezmafour/ videos: Golem Fury (cc) karrotkommando;  'Glezele Yash' (cc) mleQdit/ youtube
Translated from Klezmafour: "muzyka klezmerska to nie rekolekcje z Holokaustu"*