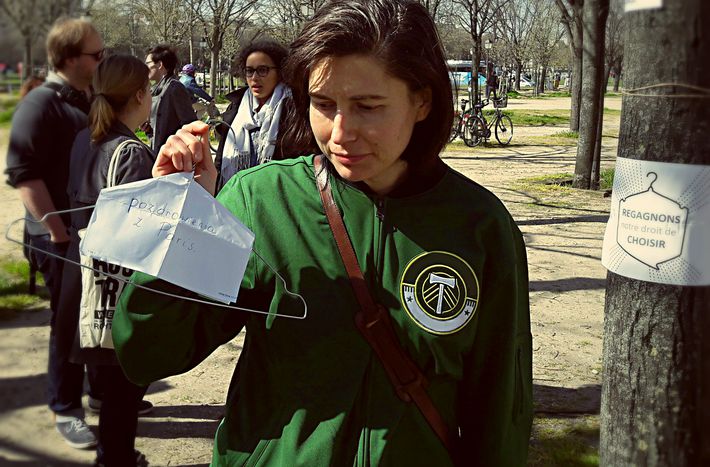 Polish abortion law protests: Paris stands with Warsaw 
Published on
Video report from Place des Invalides, Paris, where crowds gathered on the 10th of April to support members of the Polish diaspora in protesting against the introduction of a total ban on abortion in their country. Baring the slogan "my body, my choice", activists from Warsaw to London – and as far away as Tokyo – are showing solidarity with Polish women.
Crowds gathered near the Polish embassy in Paris this Sunday the 10th of April, to protest against the proposals for further restrictions on abortion laws in Poland. Alongside the Polish diaspora, numerous representatives of feminist organisations and other citizens of the multicultural Parisian population attended the event.
People of all ages came to leave a coat hanger: chosen as a symbol of the protest movement. Some bore the names of those unable to attend in person.
"Even if we currently live abroad, we are not indifferent to what happens in our country," wrote the organisers of the event in its description, "We could well return there soon, and even if not – our sisters, cousins and friends still live there."
Translated from Polskie prawo aborcyjne: Paryż solidarny z Warszawą