Poland: the power of the press
Published on
There are three official democratic powers in Poland: the legislative, the executive and the judiciary. But there is a fourth - the free press.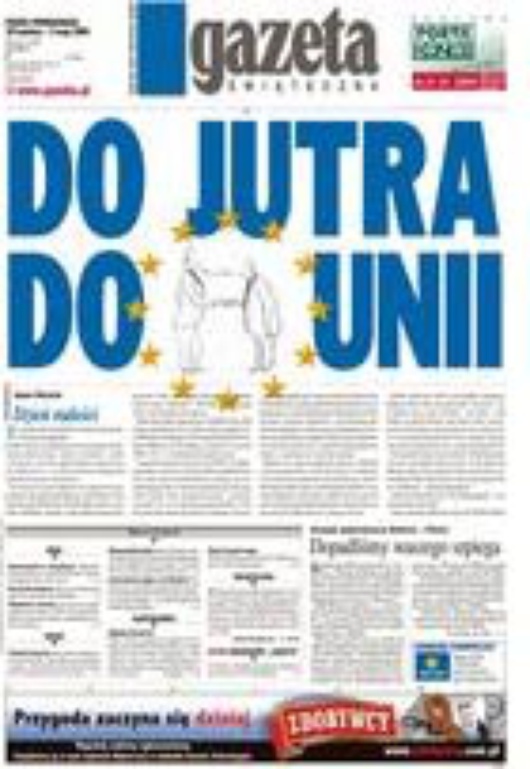 In my country, the first legal free newspaper to appear was a daily called the Gazeta Wyborcza", the "Electoral Paper", which was created in 1989 before the first partially free elections were held in June the same year. The people who founded it were journalists and leaders of the underground democratic opposition, such as the Gazeta's Editor-In-Chief, Adam Michnik.
How to make friends and influence people
Ever since 1989, the influence of Gazeta Wyborcza on the country's political life has been huge. They have the power to begin and end political careers. For example, it was their idea to have a first non-Communist prime minister in this part of the world; Tadeusz Mazowiecki became prime minister two months later. The current political turmoil (yesterday's resignation of Prime Minister Miller) was also, in a way, initiated by Gazeta. In 2002 they revealed the first of numerous corruption scandals that members of the current ruling party were involved in.
Apart from its political influence, Gazeta, and its owner
Agora, has become a huge commercial success. The first issue of the newspaper had 8 pages and sold 150 thousand copies. Today, the Gazeta's average paid circulation is about 420 thousand copies per day with an average page count exceeding 113 pages. Its editorial team consists of some 790 journalists.
With time Agora has become Poland's biggest media company. Apart from "Gazeta Wyborcza", its most profitable business, it owns 15 national magazines, a free daily paper in Warsaw and free weekly papers in four other cities, Poland's biggest advertising company, 28 local radio stations, one pan-regional radio station, and Poland's third biggest internet portal.
Challenges on the horizon
In the new millennium the newspaper is facing new challenges. Firstly, there are fewer and fewer people reading daily newspapers in general. Secondly, there is much stronger competition in this narrowing market, as new titles owned by powerful Western companies arrive. A new daily "Fakt" (owned by Axel Spinger) appeared on the market in 2003, briefly replacing "Gazeta" as a leader among the daily press. Thirdly, and most importantly, the series of scandals which begin to erupt in December 2002 caused damage not only to the ruling party, but to the entire political scene. And "Gazeta", which does much more than simply report the news, is part of the political class.
However, the future looks bright for the Agora company. The Polish economy is booming once more with GDP growth of 6% in the first quarter of 2004. The European market is wide open for those Polish companies who are ready to invest and grow. Agora is one of them.