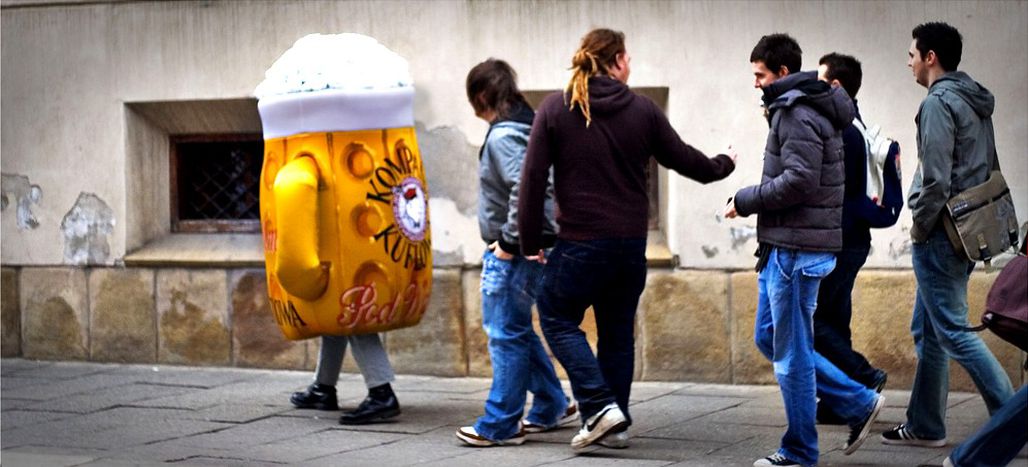 Poland: 'Cold Lech' beer slogan controversy
Published on
Not a good idea to advertise a beer near the Polish Pantheon of Krakow. Especially if said beer has the same name as a Polish former president lying 'cold' in his grave in the Polish pantheon. It certainly gave the opposition party the jitters
Lech is one of the oldest and most important Polish breweries. A few years ago the brand adopted the slogan Zimny Lech - 'Cold Lech' - since a fresh beer is the perfect way to enjoy the tipple's gustative virtues. Until very recently, the slightest link hadn't been made between the harmless slogan and the late president of the republic, Lech Kaczynski. Things changed though when the brewery placed a giant billboard in front of the Forumhotel in Krakow. That's coincidentally in opposite Wawel cathedral, where the latter and his wife Maria, two of 52 air crash victims in Smolensk, Russia, were buried on 14 April.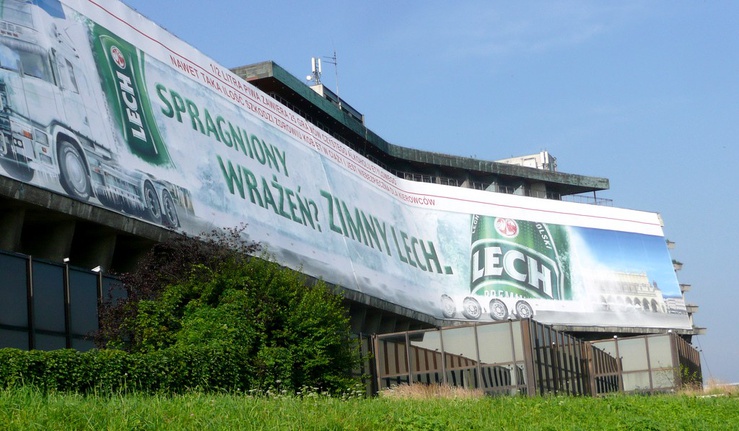 Weeks passed, and the advert, which stood one kilometre away from the Polish Pantheon, dominated the city's mediatic-political landscape as well as its visual landscape. Unfortunately, 'cold' also refers to a dead body, giving the banner a politically incorrect double meaning: it's a 'Cold Lech' indeed. Certain nauseated members of the law and justice party (PiS), which was founded by Lech Kaczynski and his twin Jaroslaw in 2001, accused the opposition civic platform party (PO) of playing a scheming role via this advert. Bitter they would be; PO candidate Bronislaw Komorowski beat the late president's surviving brother, Jaroslaw, to the position in June. The PiS have since demanded an immediate dismantling of the banner. The beer manufacturers apologised profusely and removed the banner whilst assuring anyone who'd listen that this was an ill-timed misunderstanding, not a deliberate provocation.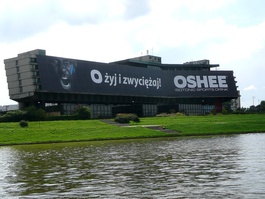 But this doesn't mean that the controversy has died down. A new advert has cropped up in the same place and continues to grate the conservative milieu: isotonic sports drink Oshee's slogan Ożyj i zwyciężaj means 'come back to life'...Is there a tad too much imagination in the world of Polish advertising or just too much alcohol in Polish blood? It's unclear which of the two excesses has been able to ignite such an absurd debate and keep it going for so long. The mini-scandal – yet another in a long series – serves as an epilogue to the presidential campaign by perfectly encapsulating the spirit of the times: even when there are no concrete arguments, any pretext works to attack the opposition. Especially when its about dodging the real matters at hand.
Images: main ©Kirstysplodge/ the two Forum hotel adverts ©mjaniec/ all courtesy of Flickr
Translated from La deuxième mise en bière de Lech Kaczyński