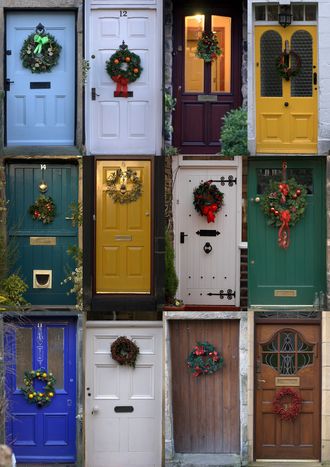 Poetry Advent Calendar: The First Door
Published on
It is Advent. For the early Christians, a time of waiting. For the heroine of Jostein Gaarder's A Christmas Mystery, a time to journey to Bethlehem in pursuit of a toy lamb. A time for children across Europe to excitedly peel open miniature doors and gaze into the unexpected.
Perhaps, if we strip away the frazzled present shopping and the generic Christmas pop songs, Advent is all about gazing into the unexpected. And what sparks that sense of wonder better than poetry? Over the next 24 days, we'll be posting fragments of poetry and links to poetry-related projects that we've fallen in love with. So if your mother didn't send you an Advent calendar this year, don't be dismayed. It is Advent. Curl up closer to the fire, cradle that mug of mulled wine, and open the first door.
The first door: The Bookshop Band
Take one book, and three talented musicians. Stir in a love of literacy. Season with quirkiness. Serve in a bookshop. Result: The Bookshop Band. A fantastically whimsical group of musicians who write songs about books and play them in bookshops.
If you can think of projects you'd like to share through the Advent Calendar, do let us know! You can send them to us via twitter (@slender_means) or email them to poetry[at]cafebabel.com.