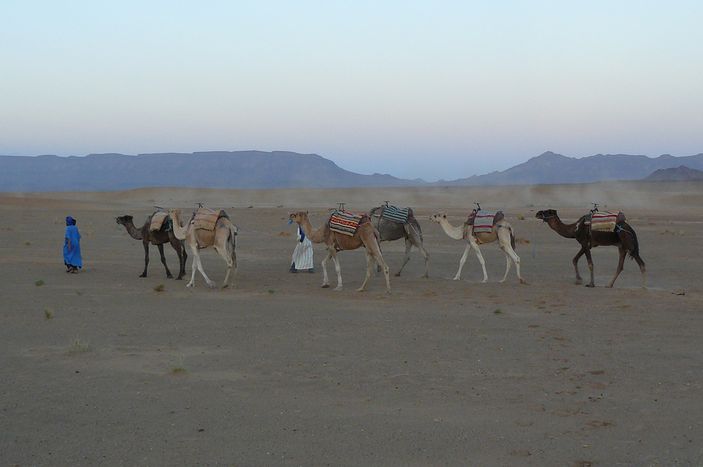 Poetry Advent Calendar 9: Camel Library Service
Published on
There is something particularly special about mobile libraries. They have a hint of ice cream van about them, and the books whispering on the shelves seem to swap places overnight. We're particularly intrigued by the CLS, a mobile library service run by then Kenyan National Library Service and supported by the good folks at Book Aid.
Behind the slightly dull acronym hides a wonderfully suggestive name: the Camel Library Service. Three caravan camels operate in north eastern Kenya, reaching out to nomadic communities and serving them as they move from one location to the next.
Each caravan consists of three camels who between them carry around 200 books, a tent, reading mat and a small table and two chairs.  Accompanied by a librarian, two library assistants and led by a skilled camel herdsman, the camels bring books to village centres and other locations, where the tent is then pitched and the books shared. In a region characterised by harsh climatic conditions, bad terrain, and poor transport infrastructure, the camels carry books to children, adults, and community health workers who would otherwise be unable to access any library.
Imagine the three wise men journeying through the desert, imparting manuscripts, fairy tales, wisdom.
Care to help the libraries on their journey? Find out more about Book Aid's work and how you could help here.