[Podcast] Belgrade: Dubai of the Balkans?
Published on
The Belgrade Waterfront project – a completely futuristic urban landscape on the banks of the Sava River and financed by Emirati millionaires – has strongly divided the citizens of the Serbian capital. Balkans and Beyond presents its first ever podcast.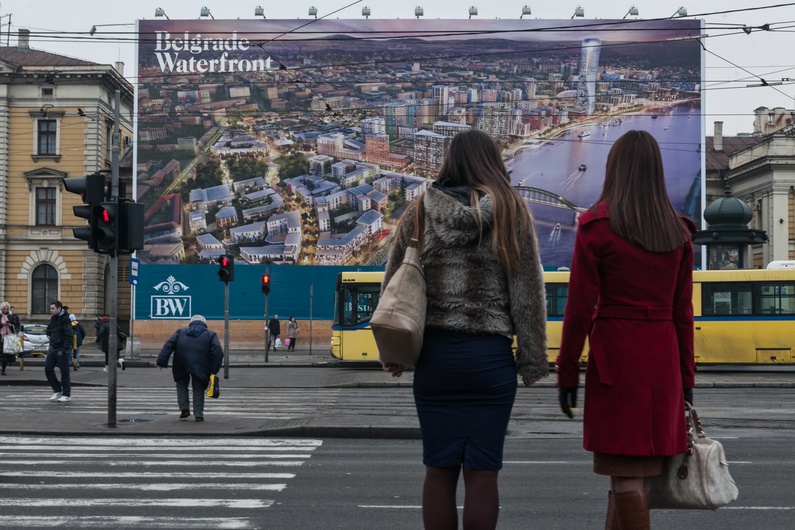 I was born in Belgrade in 1981 and belong to the so-called last generation of Tito's Pioneers of Yugoslavia. In 2000, I was one of hundreds of thousands of youths who decided to leave Yugoslavia to move abroad. Ever since then, I've been living in Rome, capital of art and beauty.
Little to nothing has changed in the Eternal City, compared to my hometown. Vračar, the historical district of Belgrade where I grew up, is famous for its small houses and green hills. Now it has been completely reshaped with brand new, tall buildings.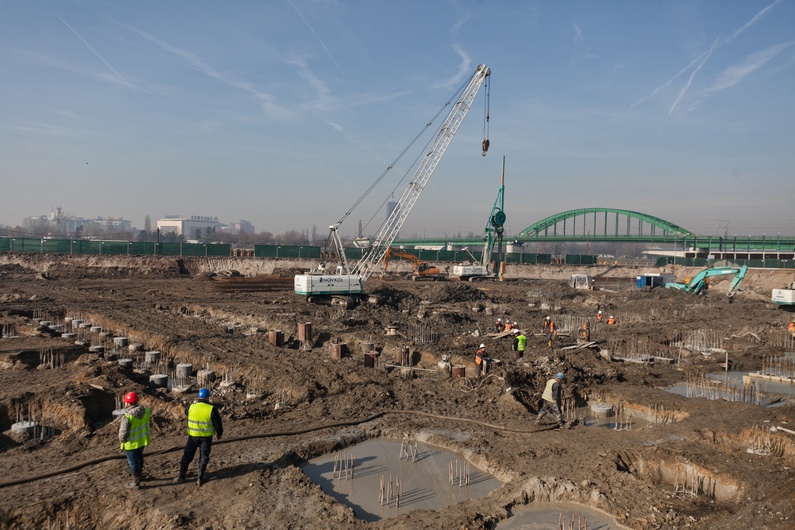 Every time I came back over the last 15 years, something had been changed, reshaped, demolished, reorganised, or modernised. For many expats, scepticism and frustration about changes to urban areas are very common.
But a much bigger change has been taking place in the very heart of the city: the construction of the Belgrade Waterfront. A completely futuristic urban landscape, right on the banks of the Sava, will rise up towards the sky in its completed state by 2019.
Costing a total of 3.5 billion euros, the project is being financed by Emirati billionaire Mohamed Alabbar. Belgrade Waterfront will include the construction of a new business district, which will stretch across nearly 2 square kilometres, including apartments and luxury premises, shopping malls, hotels, parks, a 200 metre skyscraper—the tallest in the Balkans – and the Serbian Champs Elysées.
The citizens of Belgrade are still divided about the project. Some see the Waterfront as a necessary step towards progress and modernity in the Serbian capital. Others are terrified by the prospect of becoming citizens of the "Dubai of the Balkans". Since 2015, civil unrest has been growing, with activists denouncing the project's corruption and lack of transparency. 
Podcast: Belgrade, the Dubai of the Balkans?
---
Text and Audio: Marina Lalovic
Photography: Jasmin Brutus

 ---
Beyond clichés. Beyond hate. Beyond the past. 25 years after the start of the Balkans War, cafébabel Berlin's Balkans & Beyond editorial project, showcases original stories that beautifully illustrate life and politics in Bosnia, Macedonia, Croatia, Kosovo, Slovenia, Serbia, and Montenegro. It's financed by Allianz Kulturstiftung and Babel Deutschland with moral support from the Babel International network.