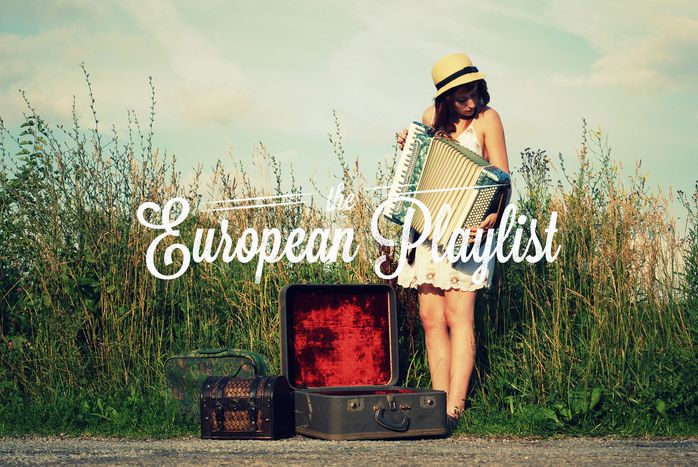 Playlist of the Week: Rediscovering Musical Roots
Published on
Europe is an immensely diverse region, offering a potpourri of various foods, languages, customs and identities. But once you get to the music, that's when things really start to get interesting. Explore our selection of traditional European music in this Playlist of the Week.
What do most traditional forms of European music have in common? The accordion. Well, that is not the focus of this playlist, but you can be damn well sure to find it in most of these videos. It is only worth noting because the instrument itself serves as a metaphor for these musicians who, being just as versatile as the accordion, have reclaimed various traditions to create lively, soulful and at times, heart-rendingly beautiful music. 
Let's start with something classical. Although there is no accordion as promised, this is pretty amazing. Some of you may be thinking, "Bach? Really? It's not like we haven't heard him for the past 300 years." But classical chamber music like this, especially when it's given a twist like Avi Avital gives it with his mandolin, is simply jaw dropping. 
Avi Avital plays Bach's Concerto in D minor (Allegro) (2012)
Next stop: sultry klezmer music, combining clarinet, violin, standup-bass, tambourine, cajón, and of course, the accordion. If you don't wind up dancing to this delectable music, which is reminiscent of the near East, then I don't know what's wrong with you. Knoblauch Kelzmer Band is the group's name and they come right from the heart of Berlin.
Knoblauch Klezmer Band - Čoček (2012)
The Emerald Isle: a beautiful country of rolling green hills, refreshingly frigid shores, druidic magic, Guinness, and of course, Irish traditional music. If you're ready to get animated and dance a jig, prancing and frolicking about the pub, then this is the music for you. Here's the promo video for the Irish group Full Set. 
Full Set - The Glen Road to Carrick (2013)
Swiss-Albanian singer Elina Duni combines jazz and Albanian folk music. Formally educated in Bern, Switzerland, Duni puts a fresh spin on the passionate tradition of jazz. 
Elina Duni - Ne Tirane (2014)
Here we have an example of a poppy medley of jazz, classical and catchy French lyrics. It's hard not to get Namasté's song L'absurde stuck in your head.
Namasté - L'absurde (2011)
And last but not least, we travel down to Spain where Javier Limón combines his flamenco guitar with Buika's stunning voice. This heart-rendingly beautiful song may just be the perfect song to comfort you on those existential, quiet autumn nights. If you haven't already developed an appreciation for flamenco, then this is definitely going to do it. 
Javier Limón and Buika performing Oro Santo (2012) live