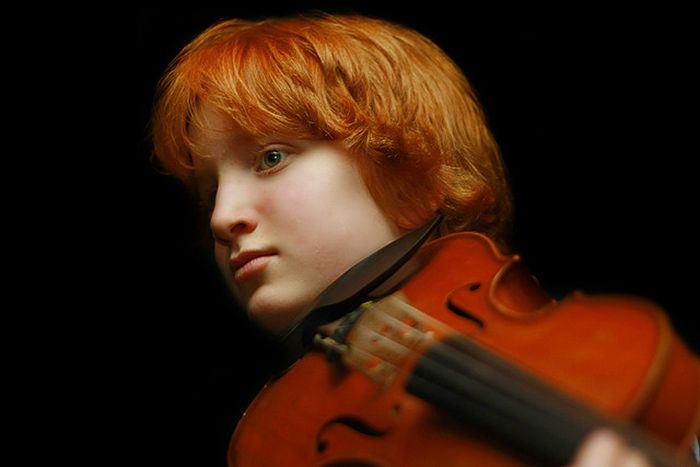 Playlist of the Week: Classical Berghain
Published on
Berghain may be the untouchable worship place of Techno but it also plays host to classical concerts. However unsettling it is to see people drinking wine in Berghain, watching the pearl necklaces and stiff collars in and among homoerotic bar sculptures and pissy toilets represents classical music getting down from its high horse. Here are 10 pieces of music to sway the nonbelievers. 
A clip from Alice Sara Ott and Francesco Tristano's album "Scandale" which was performed in Berghain in association with Yellow Lounge. 
"Merry Christmas Mr. Lawrence" by Ryuichi Sakamoto was written for the 1983 British-Japanese film by the same name starring David Bowie.
The master that is Wolfgang Amadeus Mozart wrote "Symphony 25 in G minor" at a mere 17 year old.
English composer George Butterworth's "A Shropshire Lad" is the song setting to A. E. Housman's poems with the same name.
In 1877 around the time that Tchaikovsky and Iosif Kotek became lovers, the Russian composer wrote "Valse-Scherzo for Violin and Orchestra in C".
"Deux Arabesques" are some of Claude Debussy's earliest works, written as a mirror to nature. Here is the first Arabesque piano solo with visualisation video.
"Tabula Rasa" by Avro Pärt, often referred to as "angel music" was famously requested in palliative care for AIDS and cancer patients due to its ethereal beauty.
Zdenek Liska is a Czech composer who wrote the scores for films such as the 1976 Czech version of "The Little Mermaid". The piece "How Unfortunate Are Those Who Die Unaware of the Beauty of Music" is from the 1969 horror/ comedy film "The Cremator".
The main title by Bernard Herrmann for the 1976 cult film "Taxi Driver" became one of the most famous cinematic scores.
Chapelier Fou's "Les Metamorphoses du Vide" is a nice example of how classical and electronic music can be crossed over.
CAFÉBABEL BER­LIN HAS TURNED ON THE JUKE­BOX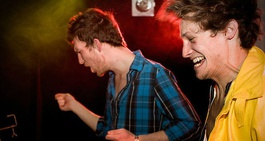 Fed up with the eter­nal sun­shine of Top 10 hits, radio loops and Spo­tify playlists? From April 2014 on­wards, we will in­tro­duce you to young mu­si­cians, DJs and live acts from Berlin who still have the mu­si­cal power to sur­prise you. Check out the juke­box! More tracks and playlists on Face­book and Twit­ter.