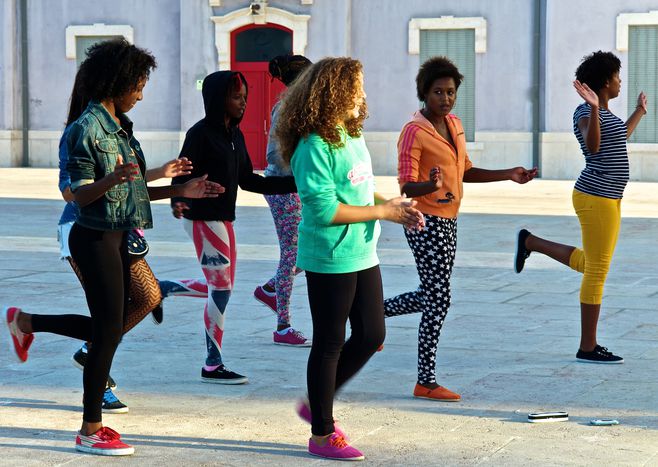 Playlist of the Week: Adeus, Barroso!
Published on
Translation by:
Danny S.
While the current European Commission President José Manuel Barroso makes some real noise one last time before leaving office, claiming that Prime Minister Cameron's policies are provoking Portuguese secession, we say: Noooo, please don't go Portugal! We won't forget you! To emphasise that, we've come up with a first-rate playlist.
Portugal, you little Spain! Not a lot is known about the little country on the western corner of the EU, and if, then only a number of clichés surrounding EasyJet beach holidays and economic crises. There are strong fears that Portugal will lose political influence at the end of Barroso's time in office. For ten years Barroso was at the apex of the commission. Therefore, we present an ode to the land of stong wines and Pasteis de Nata.
Adeus, Portugês? Will Portugal disappear from the public eye? The following song evokes a thoroughly sorrowful mood.
Amalia Rodrigues - Fado Portugês (ca. 1945)
Even Nelly hasn't forgotten her roots! Okay, so she's known more as a Canadian. But Nelly Furtado has Portuguese roots. She speaks the language fluently and one of her songs became the official song for UEFA Euro in 2004, making her crossborder-identity one of the most well-known representatives of Portugal.
Nelly Furtado - Força (2004)
You should feel like us, ohoo. Ultimately we're all a small European family. Catchy music to cuddle to and a great deal of encouragement, and not just for the Portuguese. noiserv wants to embrace everyone. Life is beautiful, including the video. And we won't forget Portugal! Never. 
noiserv - I was trying to sleep when everyone woke up (2013)
We knew Buraka Som Sistema before they were cool! And they're still cool. They show us that Portugal can be extremely international. A combination of influences from reggaeton, hiphop and dancehall elevate these four guys from Lisbon to the level of expert.
Buraka Som Sistema - Sound of Kuduro (2008)
Wow! Portugal is even known in the eastern half of Europe. Dank dreams of beer in dive bars and twilight encounters in Lisbon are interwoven throughout the Polish band Limboski's lyrics.
Limboski - Lisbon (2014)
I don't know what this song's about, but it sounds romantic and lets us indulge in days long passed and dreams of the one true love. It's not the worst that could happen during these dark autumn days that are approaching.
Maria Dolores Pradera und Carlos Cano - Maria la portugesa (1990)
And last but not least, language and song genius Manu Chao. Here he lists everything that makes life beautiful. Love, friends...and well, weed. But you don't have to take that last bit too seriously. Instead you can focus on the beautiful melodies. And simultaneously cut yourself a slice of Manu Chao's multicultural spirit. A little bit more interest in our small, Iberian EU member state, after all, would do us all a whole lot of good!
Manu Chao - Minha Galera (1998)
Translated from Playlist der Woche: Adeus, Barroso!