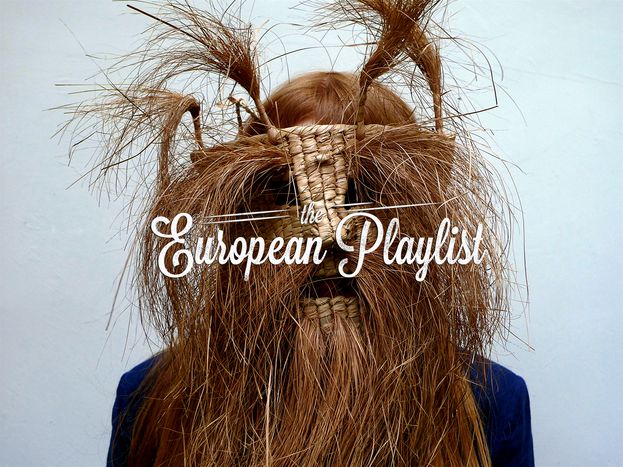 Playlist: Masked Ball
Published on
It's time for a Masquerade Ball. Some love it, others flee from it. But the music in this playlist isn't only for Eyes Wide Shut fans...
Why do European bands also wear out-of-season "Helau and Alaaf" masks? Here is this week's playlist...
Erich Lesovsky, Germany
Erich Lesovsky in concert at the Plötz­lich am Meer festival (2013)
The electro musician Erich Lesovsky offers more than the Berliner rapper Sido whose first album was named Maske (Masks), more than Cro whose trademark is a panda cap, and better still than the electro-hip-hop band Deichkind: his mask lights up. "This comes simply from tinkering with LEDs, but I don't know anymore how I ended up making a mask. I now have two LED eyes and my mouth can glow in three different colors."
Bokka, Poland
Bokka, Town of Strangers
No one knows who is behind the masks of the Polish trio, Bokka. The group, formed in 2013, doesn't only wear strange mirror masks that look similar to diving apparatus, but also they also play the anonymity card all the way: the members of the group never appear personally in their videos, and never post any pictures on social media. Even their names are just a smoke screen. Fans prefer to focus on their sound, often compared to artists such as Lykke Li, The Knife or Autra and Fever Ray.
Sleep Party People, Denmark
Sleep Party People "I'm Not Human At All"
Brian Batz, the brains of the Danish electro group, has suggested their rabbit masks help the band overcome their shyness, leaving Sleep Party People free to concentrate on their pure and psychedelic sound. 
Bloody Beetroots, Italy
The Bloody Beetroots, "Cornelius"
The Italian electro-punk group's masks are a homage to the "commedia dell'arte." The lead and guitarist of the group, Sir Bob Cornelius Rifo, loved the Carnival when he was a child. The masks also have the power to attract people's attention and transport them to another dimension. The three youngsters' masks aren't, as one might think, inspired from the Venom comics but from Spiderman, and they've become the trademark of Bloody Beetroots.
SBTRKT!, Great Britain
SBTRKT!, "Wildfire" feat. Little Dragon
Brit Aaron Jerome wants to escape all musical sterotypes, which explains his stage name (a riff on the word subtract). He explains in an interview that his tribal masks represent his refusal of personification and the fact that he isn't really the most social of people. The DJ and producer of Nu Jazz doesn't want to get tangled up in his own sound. In his latest album, Wonder Where We Land (October 2014), the Londoner mixed R&B, House, Bass, and Dubstep.
Subcarpati, Romania
Subcarpati, "Balada romanului"
Trip-Hop, Dubstep, and Romanian Folklore are incompatible? Well, think again. The Guardian defines the genre of the Romanian group Subcarpati, created in 2010 by Șuie Paparude and MC Bean (Alexe Marius Andreias), as Underground-Folklore. The traditional Romanian masks aren't lacking in their album, Pielea de gaină (2014), that the group released independently.
Pelo Mono, Spain
Pelo Mono "WAAAAGHT!"
The members of the Spanish duo from Granada, Pelo Mono, aka Pedro and Antonio, wear a chimpanzee mask and a green mask respectively on stage. The only issue is that the right-sided eye hole is too small, which doesn't allow Pedro to see well when wearing the chimpanzee mask, as he has explained in an interview. Either way, these masks are a hit with children. Whoever wants to see them "undressed" without their masks can listen to  Guadalupe Plata, another band they play in.
Ufoslavians, Ufoslavia
The Ufoslavians "Cigančica"
Velebeat and Dubimir created the duo The Ufoslavians in 2014 with as their modest goal "to reunify the Balkans and promote underrepresented countries and artists". We'll see if their mix of audacious, if nothing else, baltic rhythms, reggae, and electro, and their neon green outfits will be able to accomplish this.
Translated from Playlist: Maskenball