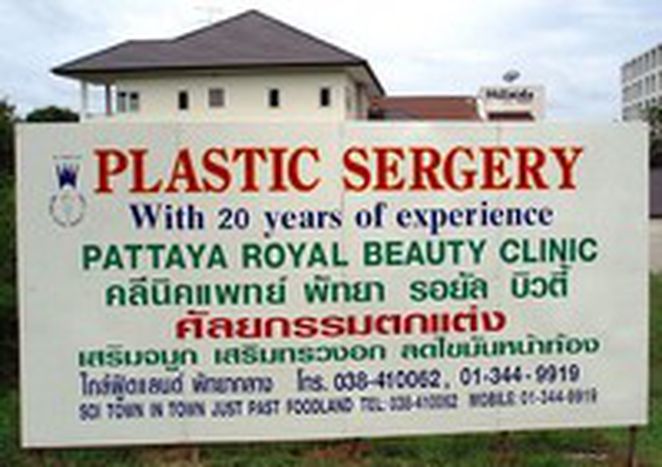 Plastic surgery: turn to the Thai scalpel
Published on
Bangkok and its shiny new clinics have become the new capital for medical tourism, particularly for plastic surgery - and sex changes
In a huge ground floor room with panoramic windows, English patients and Saudi nobility sit back in comfortable sofas with Starbucks coffee in their hands. Welcome to 'Bumrungrad International', the largest private hospital in south east Asia, nestled right in the heart of Bangkok. Here, you feel a long way from the operating tables. The atmosphere is more akin to a luxury hotel or a shopping centre, with escalators leading straight to a MacDonald's and a book shop, as well as to boutiques on the second floor. This is exactly what the management of this new generation hospital intended. The nurses are recruited on appearance as well as their qualifications. Appointments can be made from abroad via email after consulting their detailed website, complete with a photo of your surgeon.
It is thanks to establishments like the Bumrungrad, listed on the stock market, with its 400, 000 foreign patients a year – equal to 40% of its clientele – that Thailand has become a favourite destination in less than a decade. The combination of 'sea, sex and scalpel!' attracts more than a million tourists each year, almost one tourist in ten, and this seems unlikely to change. Tourism in Asia is currently seeing 20- 30% growth per year.
Widespread medical tourism
South America, Singapore, India and Malaysia are finding it hard to compete with their smaller Thai neighbours in terms of the quality of treatments, prices and the local tourism infrastructure, which are widely advertised abroad by a governmental organisation, the Tourism Authority of Thailand (TAT).
Although most clients involved in this kind of tourism are American, Australian or from Asia and the Middle East, more and more Europeans are turning to the Thai scalpel, frustrated by long waiting lists and the price of operations in their home countries.
The focus of this enthusiasm is plastic surgery. Operations of an aesthetic nature are developing extremely quickly in Thailand in response to growing national and international demand. More and more Europeans are therefore coming to visit Siamese soil for long enough that 'She' can 'fix' her nose (2, 300 Euros), enlarge or reduce her bust, get rid of her winkles and remove her fat with liposuction. While his other half is getting a waistline worth putting on the cover of Elle, 'He' can take the opportunity to make his baldness a bad memory (1, 400 Euros minimum), remove his tattoos and enlarge his pectorals.
'Bumrungrad international' admits between 300 - 500 patients of this calibre each year, predominantly from Britain, France and Germany. After a few days of recovery, the hospital recommends, among other things, recuperation suites near the beaches of Phuket and Pattaya before returning to Europe.
Travel agencies are onto a good deal, working with local clinics to specialise in all inclusive packages, combining 'operation + hotel + beach' for their patients, who are still primarily tourists just like any other. 'Bumrungrad' even has an agreement with Thai airways where patients can exchange air miles for a medical check-up at the hospital.
Sex changes
Of course all of this comes at a high price. A facelift by Dr Pichet, director of the Bangkok plastic surgery clinic, will cost 3, 500 dollars. You can have full lips for the same amount. European patients make up 30% of their clients and are mostly women. However, Dr Pichet has more than one scalpel up his sleeve because he is primarily an SRS specialist, a mysterious abbreviation referring to sex reassignment surgery.
There is no shortage of patients in this group either. '30% of my operations are linked to sex changes, mainly from male to female, and are usually combined with operations to feminise the chest and face,' continues the Doctor. 'A full sex change needs to be approved by a psychologist and must include pre and post operative check-ups. The embassy also has to be informed of their legal change of identity or the patient may be unable to cross the border!'
The situation is the same at BNH, the public hospital in Bangkok, which admits about fifty European clients per year for similar operations, with the Italians and the English at the top of the list. Although there is no such thing as risk free plastic surgery, the doctors state that side affects for their procedures are minimal and that their clients are completely satisfied. Judging by the patients' bright new smiles and the thank you cards sent to their doctors, it is almost convincing...
Translated from Thaïlande : le syndrome du patient anglais