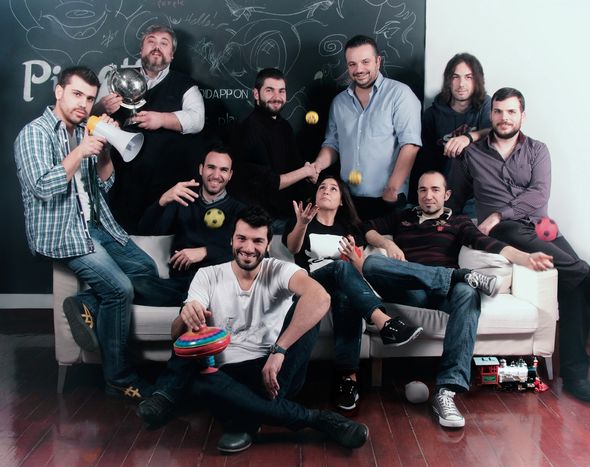 Pinnatta, just one of many Greek startups
Published on
There's much more to Greece than neo-nazis, poverty and general strikes. A generation of young entrepreneurs, among them George Spanoudakis, are taking matters into their own hands
When George Spanoudakis talks about 'the Greek golden age', he's not thinking of Ancient Greece, but of the Athens Olympics in 2004. The 25-year-old was a teenager at the time and 'unfortunately didn't really make the most of it'. But he remembers the atmosphere perfectly. 'People went out partying every night. Banks were offering loans for going on holiday. I remember my father had fourteen credit cards in his wallet.'
Then the financial crisis hit. With the economic crash, the cash disappeared, and along with it the bright futures. George realised very quickly that the 'secure' civil service, a career option favoured by earlier generations of his family, was no longer flourishing. 'Entrepreneurial spirit has never been a part of our national culture,' he explains. 'But with unemployment climbing to 65%, you don't really have a choice any more if you want to work.' With his jeans, iPhone, checked shirt and designer stubble, George looks like the quintessential hipster-cum-entrepreneur.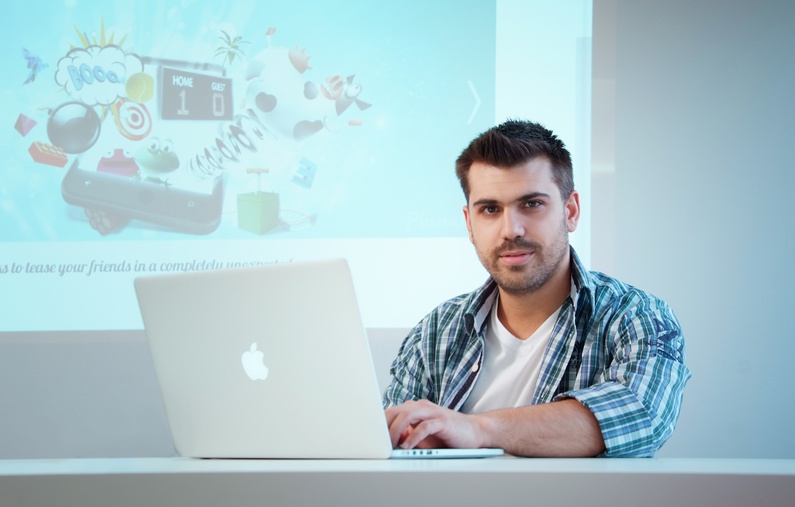 In 2008, at the beginning of the financial crisis, the choice was simple: 'I either had to emigrate or start up my own business.' George did both. After studying computer science and living in Silicon Valley, George came back to Athens. In June 2011, at the peak of the crisis, he launched his start-up along with two partners, diving in at the deep end. Pinnatta, his smartphone app, is meant to 'revolutionise' the world of texting by allowing users to send interactive messages. His slogan is 'Bring your message to life!' Although the HQ is still in Sunny Valley, Oregon, Pinnatta is now developed in Greece. 'Between marketing, development and design, Greeks excel in new technologies. They occupy many key positions in the industry,' explains George, who sees himself as a kind of Hellenic Mark Zuckerberg. While the system was collapsing around him, George managed to convince investors in the United States, Russia and Korea. He unearthed premises on the top floor of a former factory in the trendy Gazi neighbourhood, raised the necessary funds and took on sixteen employees. 
CONVERSES AND A POSITIVE ATTITUDE 
The start-up's office looks more like the google premises rather than reflecting the impoverished neighbourhoods around, and hungry illegal immigrants milling around Omonia underground station. Apart from the newly painted walls, there is a large blackboard with messages written in chalk in many different languages, and other signature touches like a dartboard, red beanbags and a 'games room'. This isn't just a bit of fun: Pinnatta needs to be making a profit by the end of 2013. George has learned to put a positive spin on things. 'The crisis is positive because it makes people look for alternatives,' he says. 
In Athens, despite or perhaps because of the crisis, start-ups are sprouting like mushrooms. The success story TaxiBeat - an app launched in 2010 which allows people to find a taxi quickly and choose their car and driver - has now taken Bucharest, Rio de Janeiro, Paris and Oslo by storm. The government is about to open a national development centre to welcome young technology start-ups. Many co-working spaces like co-Lab and Synergy have already been launched, while networking events and digital consulting services are spreading.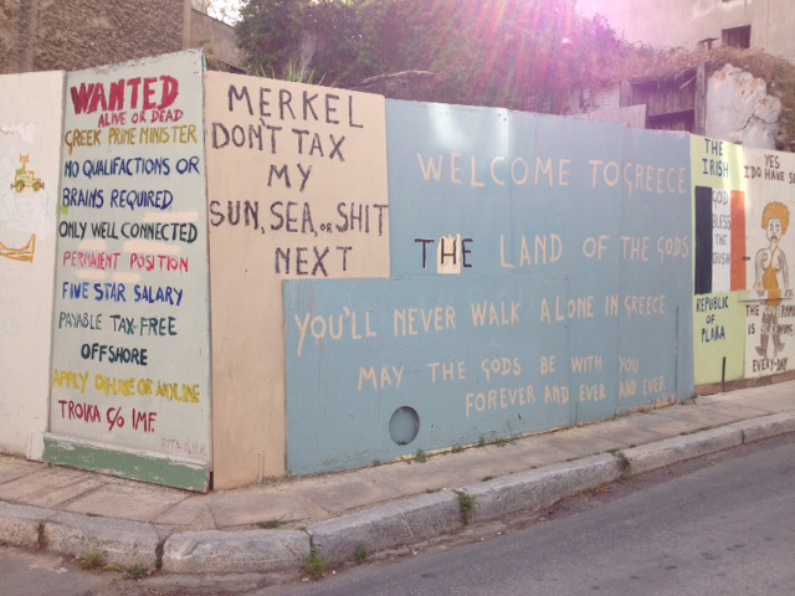 '70% of Greek businesses are small or medium-sized family businesses,' says George. 'It's the same kind of feel as start-ups.' Except that start-ups are not bound by limitations. Flashing his very American smile, George repeats his mantra: 'The sky's the limit!' The sky but also the state. In a society known for its anti-capitalist stance - the legacy of the seventies post-dictatorship era - 'business' is still a dirty word. Lots of entrepreneurs are put off by the bureaucracy and heavy taxes imposed by the government. 'All we ask is that the authorities don't put a spanner in the works with paperwork, VAT or ridiculous laws.'
George's mistrust of politicians doesn't end there. 'I don't vote because I can't see anyone who's likely to represent me,' he says. He believes that the government's main priority at the moment is to improve the country's image abroad. 'With the financial crisis, tourism was down by 30% last year.' The 'nation branding' project is still far from completion. Strikes, poverty and the rise of the neo-nazi party still dominate the headlines in the international media. 'Contrary to what the Germans think, we work the longest hours in Europe, ten hours a day from 9am to 9pm. But clearly our productivity is weaker - Greeks like their coffee breaks!' George may be poking fun, but he is very aware of the problems faced by his country. 'We've understood our mistakes and now we're ready to change. We didn't ask to be Greek but we can decide to do better in the future.' If his Greek dream comes crashing down amongst the olive trees, he'll go back to America, he says, where Silicon Valley beckons.  
Translated from Grèce : start-me up