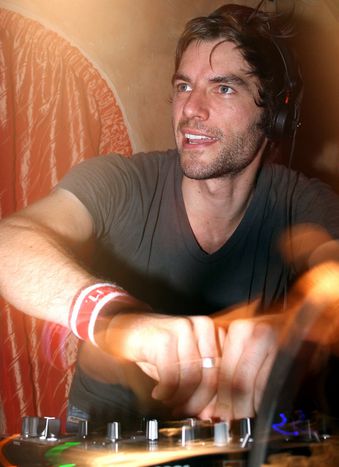 Phil Stumpf: anaesthetist by day, DJ by night
Published on
Living in France for the last decade has allowed the German, 35, to be more 'exotic'. But the capital is too expensive to allow an underground culture to manifest itself, he says
'A glass of champagne would be a nice way to start off the evening,' announces Phil Stumpf. 'We're celebrating the 66th Minimal Dancin night at the Nouveau Casino,' which is a Parisian nightclub in the trendy east of the city.  We meet in a tiny room. The walls are splattered in graffiti, and even the fridge in the corner has not escaped a colourful fate. This is backstage, the perfect place to try and catch a glimpse into the world of a DJ.
Schizophrenic lifestyle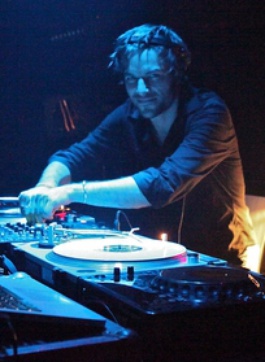 What is a German DJ doing in Paris? Born in the town of Bamberg, Phil Stumpf left his homeland ten years ago to join his girlfriend after finishing his medical studies. He ended up staying. It was love at first sight with the city of Paris, helped by the stroke of luck he had when he found work as a resident DJ in the very club where we're meeting. It is his double life that intrigues me. How do you manage to conduct the two parallel existences as an anaesthetist and DJ? They're not the most sympathetic of professions. Is it possible to support himself by DJing alone?
'Yes, of course it's possible. For me it was difficult to choose between my two passions, medicine and music. After finishing my medical studies I spent three whole years working as a DJ. I wanted to explore the job as thoroughly as I could. Now music takes up less of my time; I know that in this environment, you need to get on with recording discs.' Even though his work as an anaesthetist is time-consuming, he still manages to work all week and play sets at the weekend because, as he explains: 'It's a lifestyle which provides me with balance. When we work, we tend to forget about the fun side of life.' Somewhat perplexed, I ask him to elaborate. 'Yes, I admit that they're two very different activities, but with a bit of organisation, I manage to take one weekend a month to go and play sets abroad.' Were a full-time DJ, he would have to work abroad around twice a week.
Right place, right time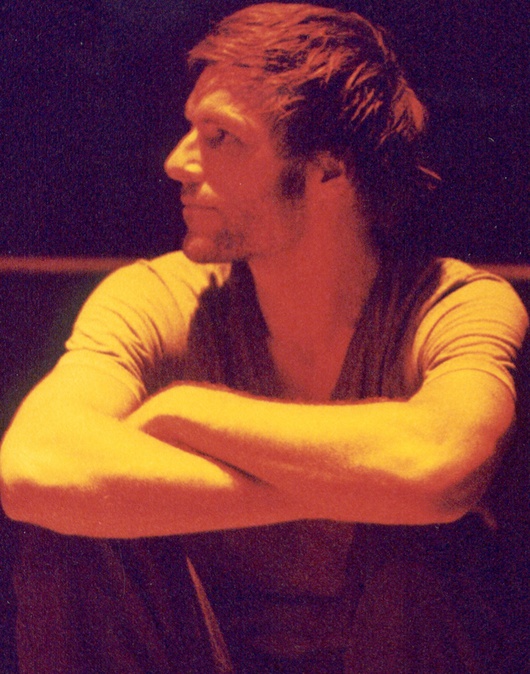 Phil Stumpf has many exciting plans, playing ' a festival of German music in partnership with the Goethe Institute in Paris, some nights where we'll do DJ swaps between clubs and also a night in Kosovo in September.' On top of this, he's the resident DJ of our meeting place, the Nouveau Casino. Along with his colleague Sam Rouanet, he organises the Minimal Dancin club nights, which celebrate their eigth birthday on 12 September. Minimal is a form of electronic dance music that is considered a minimalist sub-genre of techno. It is characterised by a stripped-down aesthetic that exploits the use of repetition and understated development. Minimal Dancin has a cult following among fans of the genre and it is thanks to these nights that Phil Stumpf is now considered the ambassador of minimal music in France.
'The adventure began in 2001. Nouveau Casino was looking for resident DJs capable of setting up a new club night, and Sam and I happened to be in the right place at the right time. At the time it was the only night where minimal  was played exclusively.' However, Phil admits that the idea that he is the pioneer of minimal is perhaps somewhat exaggerated.
Illegal clubs and experimental bars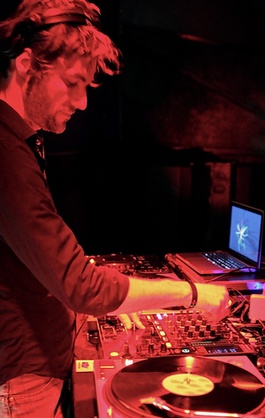 The topic of conversation shifts onto his decision to come to France. 'Many people ask me why I didn't stay in Berlin, seeing as everyone loves that sort of music there. But everyone there is a DJ. Here, I feel like I'm part of a little family – there are at most fifty such DJs in Paris – and one which has influenced the changing electronic music scene over the last few years. I like that slightly exotic status which I have here.' However, Paris is not the easiest place for clubbing to thrive as a culture because 'there's a real financial pressure which prevents underground culture from expressing itself. It's not like Berlin and New York, where there's always the possibility of setting up illegal clubs or 'experimental' bars. In Paris, as soon as a new club opens, you have to turn it into a professional, standardised profit-making machine straight away.' He misses the permissive attitude of Germany, which allows sufficient space for creativity and experimentation, and he misses certain aspects of the lifestyle there. But just like a great proportion of the people who live in the French capital, even though they are always ready to grumble about the lifestyle that they lead there, he loves Paris, and every day he marvels at the beauty of the city and the quality of life which it offers. 'Despite the arrogance and the lack of green space and the pollution, there's nevertheless a lot of charm about the city,' he concludes.
DJing in the jungle
But enough about those two cities; what are the best places to play in? 'I've always had the impression that people enjoy club nights like these more in countries where they don't have regular access to them.' In terms of his DJing, Phil's best memories are of gigs played around eastern Europe, in Russia and even Siberia. In Latin America, he remembers playing a memorable set in broad daylight deep in the depths of the jungle. 'In Berlin or Paris, people are now somewhat indifferent to the abundance of club nights offered to them every Saturday by the world's best DJs. In contrast, there is more enthusiasm for them in other countries, because they're rare events.' Certainly, he above all people would not be one to criticise the benefit of choice.
Phil Stumpf's pick of the best clubs
- Nouveau Casino, 109 Rue Oberkampf
- Die Registratur, Blumstrasse 28, Monaco di Baviera
- Robert Johnson, Nordring 131, Offenbach
- Waagenbau, Max-Brauer-Allee 204, Amburgo
- Batofar, 11 quai François Mauriac, Paris
Translated from Phil Stumpf : «Io dj la notte e anestesista di giorno»