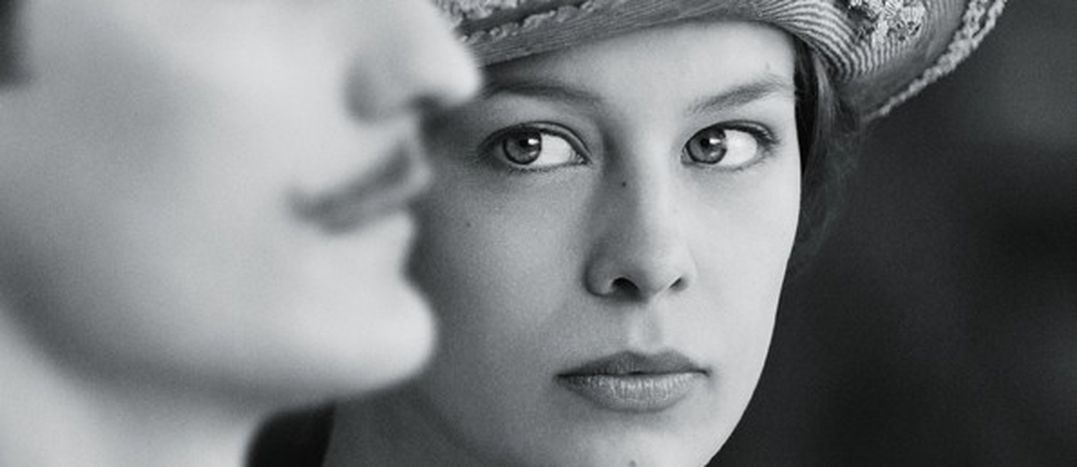 Paula Beer: the star of "Frantz" is taking Europe by storm
Published on
The German actress Paula Beer has already worked with some of the greatest European directors in the history of contemporary cinema. Now she's won the award for Best Young Actress at the Venice Film Festival for her role in Frantz, the latest film by François Ozon.
Paula Beer saunters confidently from a black limousine towards the red carpet at the 73rd Venice International Film Festival. With one leg elegantly placed before the other she smiles naturally, reminiscent of a young Laetitia Casta, while the hordes of international photographers cry out: "Paula, one more time!" Her French co-star Pierre Niney follows right behind her with a blonde companion in tow. Later on, Paula was left almost speechless as she took to the stage to accept her award. Visibly moved, she thanked the jury and her co-stars, but above all her "Mama." The 21-year-old German won this year's Best Young Actress award for her role as Anna in Frantz (François Ozon).
This isn't Beer's first award: has long since been a star in the constellation of actors in Germany, and has already won a Bavarian Film Award. But now her talent is being discovered well beyond Germany's borders. She stood as an award-winner on the stage this year in Venice beside her peer Emma Stone (currently starring in La La Land). Previous winners of the prestigious Best Young Actress award include Jennifer Lawrence and Mila Kunis. Paula is the third German to have been honoured at the Venice Film Festival.
The new Romy Schneider?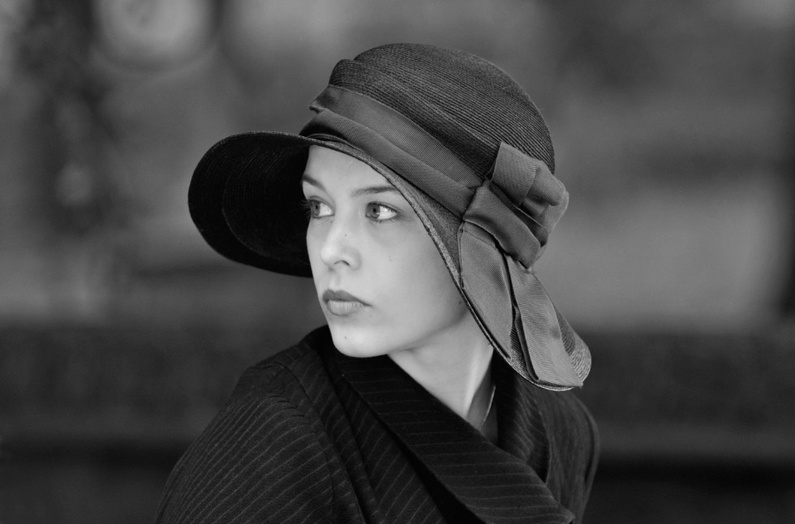 The native of Mainz did not just impress in Italy: she also received the highest praise at the French premiere of Frantz at the beginning of the month. The French press had no reservations in comparing her to Romy Schneider in her early years. "The most beautiful eyes since Romy," tweeted one fan. Beer, who by now has a good command of the French language after spending several months filming in France, is not intimidated by this parallel: "Romy Schneider is a great actress – to be compared to her is very flattering – a huge compliment."
In the black-and-white film, which lasts almost four hours, Beer plays a young woman living in a small German town of Quedlinburg after the First World War. Anna visits the grave of her fallen fiancée Frantz every day, until one day the young Frenchman Adrien (Pierre Niney) appears and Anna's emotions and life are overturned, and the black-and –white visual effects are replaced with temporal colour film. Then, all of a sudden, he vanishes. "It isn't your son that haunts my thoughts, but Frantz," says Anna to Adrien's mother, who she visits in Paris after his disappearance, reflecting the tribulations of the film in one sentence.
Beer did not agonize too much over the casting process in Frantz, as in Germany you only get one to two weeks to prepare.  She only had one day with Ozon – "so my focus was mainly on learning the text" she explains. But acting in a foreign language was new and different for the young actress. "You cannot show emotional reactions so freely and easily in a foreign language. At first it was unfamiliar. But in the end it gave me a great sense of freedom, which seems like a paradox. Performing in an foreign language gives the benefit of being able to experience everything freshly and for the first time, without worrying, for example, about particular words or the 'old sound' of the language used in 1919."
From the classroom to the big screen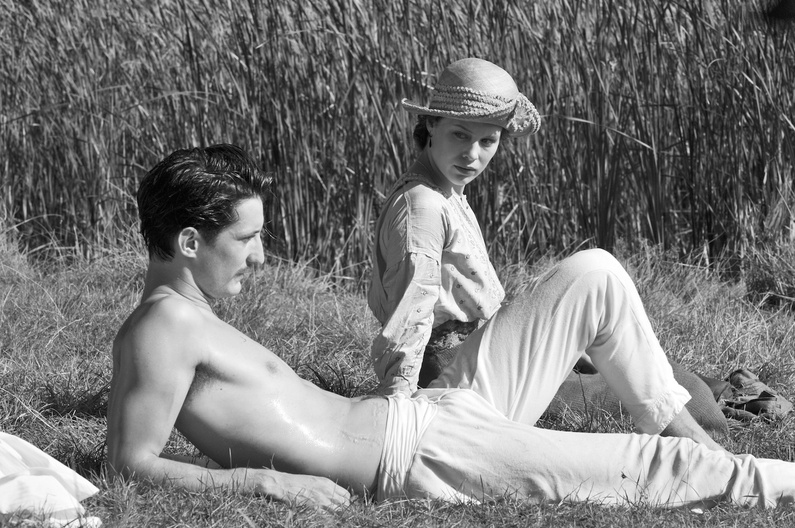 Beer impressed the jury of the Marcello Mastroianni Award with her delicately reserved and subtle performance, without sacrificing her character's strength. Beer has previously played an orphan (The Poll Diaries, 2010), a princess (Ludwig II, 2012), the daughter of an Austrian widow (The Dark Valley, 2014) and a mentally ill teenager (4 Kings, 2015). She is influenced by dark works, and often Nordic role models: "Tilda Swinton impresses me greatly. But so do Björk, Mads Mikkelsen, Nick Cave, Jim Jarmusch. They are just a few people who I like."
The artist's daughter first started acting at a young age in a theatre course at her Montessori school: "I took to the stage for the first time at 8 years old. I was so nervous with stage fright that I did not want to go on at all. But when I got in front of the audience I didn't want to leave," she recalls. At 14 she was contacted at school by an acting agency to ask whether she would like to attend a casting. This was for Chris Kraus' historical drama The Poll Diaries (2010) – then came her big breakthrough.
Beer has already finished shooting for the 2017 film Werk ohne Autor by the Academy Award-winning director Florian Henckel von Donnersmarck (The Lives of Others). In this psychological thriller about East-West German history, Beer plays Ellie, the sweetheart of the young artist Kurt Barnert, who escapes from East to West Germany and tries to come to terms with his past.
Director Volker Schlöndorff must be kicking himself now for cutting the original scenes featuring Paula in his historical drama Diplomacy (2014). However, Paula Beer seems quietly assured that she has finally made her way onto the big screens of Europe.
Translated from 'Frantz' - Paula Beer auf Europakurs