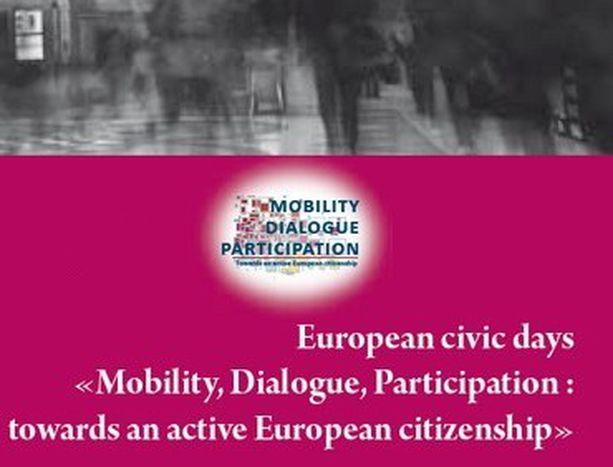 Participative democracy - European civic days
Published on
When young activist associations met up in September 2008 at La Rochelle, democracy and engagement proved to be further slices of the 'Eutopia' cake
Train from Brussels at 6 o'clock to La Rochelle. I recognise Xavier on the platform; he visited my association's stand at Salon des Initiatives des Paix in Paris a few months ago. People engaging themselves are, like an Italian saying would go, come il prezzemolo. The active citizens who participate and invest their time in different organisations, cooperatives, religious or interest groups, the civic society at large are much more likely to be sensible to others' similar initiatives and to projects targeting the magmatic, fertile and blossoming ground that European citizenship seems to be.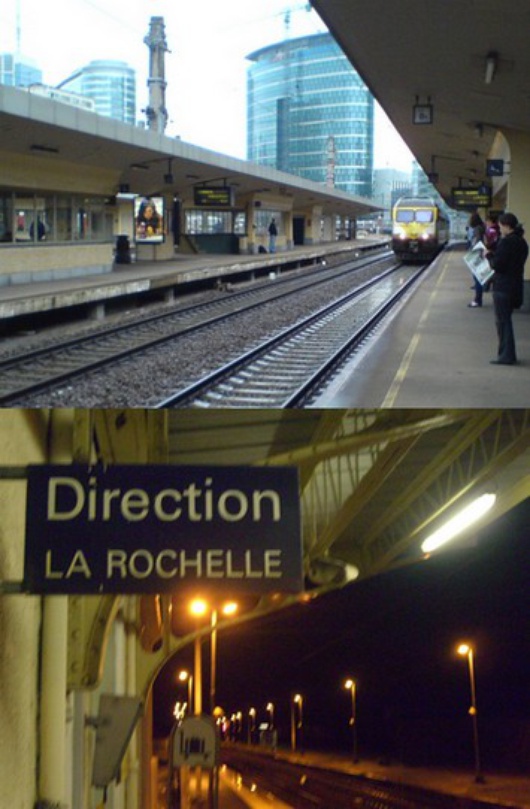 On the bus to Espace Encan, the representative of a national federation of student associations called Animafac.fr, compares the student associations' panorama in France and in the Netherlands. In the latter, 'some assos are just groups prospering out of beuveries (that is, major drinking intemperance gigs), raising a lot of money through parties, or by selling course study books. Others are very professional and focused, like the Model United Nations 'United Netherlands', but they do not cater to the various needs of the students group at large.' French student associations follow the idea of service-oriented groups, there to help and animate student life. 'Some people are 'more concentrated on their studies, while others are into associations only for their careers,' says Xavier.
EU citizenship
This is evidently not the majority trend here. The conference starts with all the institutional fuss that a major event of the French presidency of the European Union would require. Amidst representatives of local authorities, the DG Education and Culture and the academia, swift and with the solid elegance she masters, Ségolène Royal - in a swirl of green and yellow - finally appears onstage. With references to Bronislaw Geremek, Francois Mitterand and Jean Monnet ('where imagination is missing, people die'), she speaks of involvement, inspiration and commitment.
Yves Déloye, professor of politics at the University Paris I Sorbonne, grounds us in more solid European soil. As a juridical status and as a mix of rights, citizenship allows us not be absorbed by the state. Up until the end of the XIX century, it evolved along with the nation state as a collective identity. With the Rome treaty in 1957 and the 'foundation of an union among people', something through and beyond utopia was being created. The idea animating CECA then CEE and EU is that the link to what we call citizenship is economic. We are born into being 'citizens of the common market.' The first mention of 'European citizenship' is in the 1992 treaty. It is spelled out that 'EU citizenship does not want to replace the national ones.' At that time, Denmark wouldn't have accepted another formulation. But EU citizenship, in terms of a concept being associated with 'residence', expands and links with the idea of the mobility we are offered through Europe, encompassing and changing the significance of our physical and mental borders.
Sweden to the UK: Karin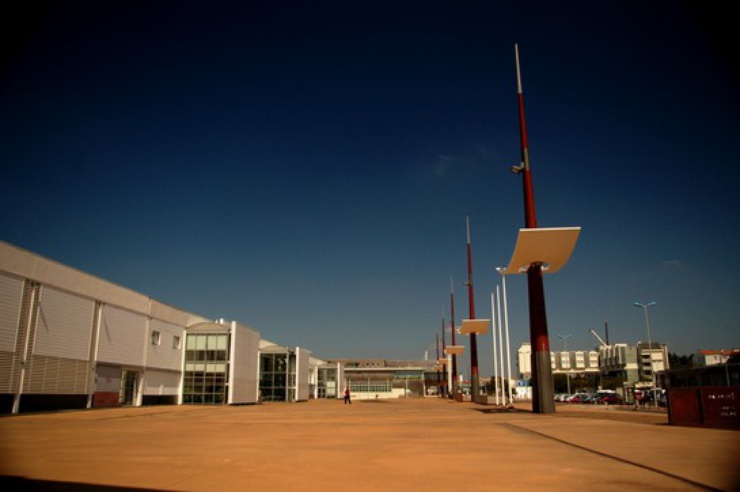 Karin Gavelin, a Swede celebrating her seventh year in England, contributes to what is thriving and blossoming not only in Porto Alegre, but also in our European home; a third of people in the UK are engaged in volunteer activities. 'Public participation engenders a more meaningful democracy. Involve provides advice and consultation to government and authorities, through research and practical projects. The situation in the UK has drastically changed in the last twenty years - people are less likely to vote, or to be involved in parties. The government has to get to citizens. More and more institutions are turning to NGOs to find what people care about.'
The key to this might be creativity and common sense. 'I don't have to talk to my neighbours. I can have a smile and say good morning, if I'm feeling good that morning, if my coffee wasn't cold. And then if I am grumpy I don't. That's it, it's not about utopia,' runs one interview reported in a book by Involve. Karin confesses she didn't meet her neighbours at all before moving in her new apartment. But then, it's also about networks, colleagues and friends, commitment and spending time. 'I plan to go back home with all that I learned and contribute to this rising civic momentum there.'
Vera, the founder of a Romanian organisation campaigning for urban political responsibility in the 'nightmare city' that is Bucharest, discusses sky-rocketing real estate prices, unregulated car circulation and building sites mushrooming everywhere. She is optimistic and resolute. Last year her organisation managed to gather a vast support and media attention, and all parties signed the civic 'pact for Bucharest'. On the train back to rainy Brussels Alina, from Ajaccio, who won an essay competition about Europe, is all smiles and pro-European. 'The school would allow me to practice all over Europe,' says the seventeen-year-old who wishes to go to Sassari and study animal care. 'I would study in English and Italian.' The dreamer dedicates her time to some sort of voluntary activities. I have in my pockets some better ideas of what participative democracy is.