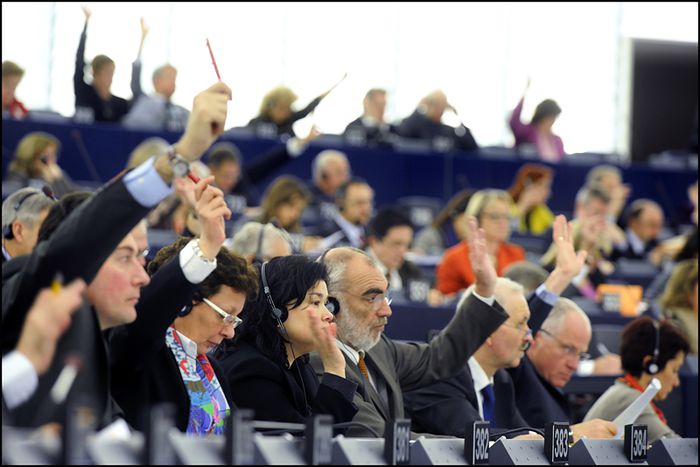 Parlorama.eu, europarl.europa.eu & votewatch.eu: sites name and shame MEPs
Published on
Translation by:
Lindsay Irish
In response to the controversy surrounding the website parlorama.eu, which was established to assess the attendance rates of MEPS, the European parliament has agreed to publish its own statistics before the elections. Judge for yourself
Every political group has a leader within the European parliament, who represents the current position of the group as a whole. Among the leaders with the most exemplary record of attendance, with a rate of 90%, are Irish republican Brian Crowley, French conservative Francis Wurtz, French Daniel Cohn-Bendit and Italian Monica Frassoni of the greens, and British liberal Graham Watson.
At the other end of the scale, German socialist Martin Schulz, Italian republican Cristiana Muscardini and British nationalist Nigel Farage still have some serious catching up to do to improve their attendance levels (see also votewatch.eu). These attendance figures will be available to view from now on in the files of every MEP on the website europarl.europa.eu.
Translated from Schulz, Muscardini, Farage : les leaders les moins présents au PE