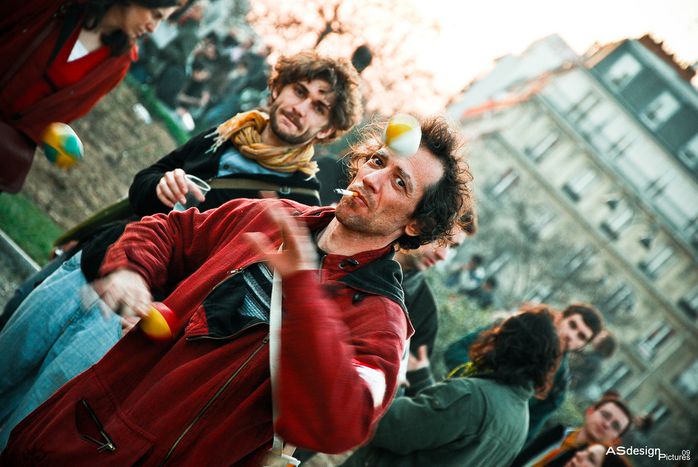 Paris: living cheaply in an expensive city
Published on
Translation by:
mary maistrello
The crisis is an opportunity of redeeming a more democratic economy, capable not only of satisfying the individual, but especially the community. Young people in Paris are finding solutions based on reciprocity and co-operation
According to recent research by the Economist intelligence unit, a sister company to The Economist, Paris is the most expensive city to live in in the world. In times of crisis, it's something that really stands out. But the French capital offers various supportive solutions used by many in order to climb out of the quagmire. As a matter of fact, even though individualistic culture still predominates and still encourages free riders, many young people opt for co-operative choices. Is it a case of necessity, choice or biological predisposition?
Young people choose to share accommodation to split costs
The benefits are collective. For example, young people usually choose to share accommodation in order to split costs, and they search for ways to be actively included in social and cultural activities in the city. At the same time, society is keeping up by finding workable solutions, assuring active and energetic participation.
How to live in Paris for not much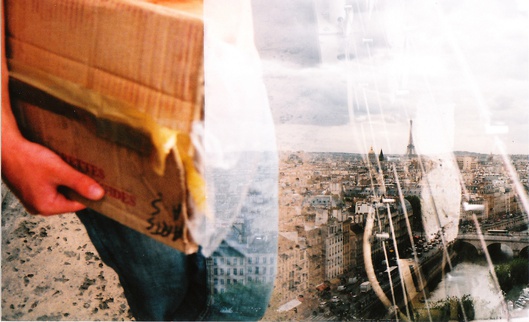 Roberta Cecchetto and Lucie Prost, two twenty-somethings, tell us how to conduct yourself in Paris in order to live well, spend little and make choices which are beneficial to yourself and others.  'I did my erasmus student exchange programme in Paris, and I didn't plan on returning,' says Roberta. 'Then a friend who lives here made me an interesting work proposal for three months; I packed my suitcase in a few days, thinking of staying for a short while, and now I'm still here a year on.'' Roberta confesses that it's not easy: work is scarce, rent is very expensive and subsidies are difficult to get. 'But I adore this city,' she adds. 'There are so many alternatives. Of course, you have to make do, and you can do that here. It's easy to build up a network of friends and acquaintances that help each other out.'
Lucie lives in a rented apartment which she shares with two others. She earns less than the national average wage, which in France is around 1, 400 euros (£1, 261); she makes under 1, 000 euros (£901) per month, even though she has a permanent contract. She has a busy life, but takes care in what she does and how she go about things. 'I work in the culture sector, so luckily I have access to different activities such as exhibitions and premieres. I like eating natural and organic foods, but organic is too expensive. I also love travelling, but I have to be well organised: I buy reduced fares and ask friends if I can stay with them, for example. The hardest thing is thinking about the future.'
'Democraticising' culture
Within the circle of supportive economy, different organisations make life easier in the cultural sphere, and for co-operative and democratic solutions as well in Paris. The Kiosque Jeunes and La Maison des Associacions are two entities proposed by the Paris mairie (municipality) to 'democratise' culture. 'Young people who call in at the Kiosque can get advice in organising many things and obtaining discounted or free tickets for the theatre, concerts and exhibitions,' explains Anne Fermin, cultural organiser.
'La Maison des Associations' ('the house of associations') is in the 20° arrondissement (neighbourhood) of Paris. 'We don't help out financially,' explains employee Sylviane Paysant-Raynaud, 'but we support the constitution of the associations and their development, and offer rooms for meetings and other activities. It's not only individuals who benefit from these associative projects, but whole communities. There are many different types, tied in with agriculture, education and art.'
Another interesting example is Bernard Thomas' travel website. 'It all started in 2004, when my daughter had bought some average-priced but non-refundable, non-exchangeable train tickets. I tried to sell them on the internet without any success. There was a need for a search engine for selling tickets, using the same system that is used for buying from the SNCF (French Railways). So I made the prototype and created Troc des Trains. The site has a strong community spirit, shared completely by the users. The way we travel has changed in the last few years; young people in particular look for cheaper solutions, and the internet is the perfect means to do this.'
Economic alternatives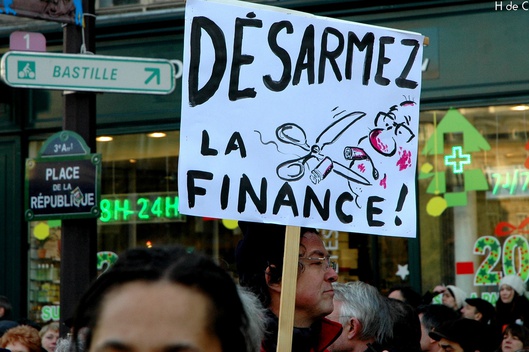 The people themselves became aware of a need for regulation. 'The crisis can be seen as an opportunity which is evidence for the decline of capitalism,urging the necessity for bringing other models into the scene,' explains Laurent Jeanneau, 29, journalist with the monthly magazine Alternatives Economiques. 'A co-operative statute, annual general assembly and members' capital. The ESS (social and supportive economy) is not just something that is talked about, it applies to ourselves.' In the Ile-de-France region (which comprises Paris), there are more than 600, 000 people working in realities based on the ESS, representing 10% of the GDP. There are many individual, local and associative initiatives in France, but what is lacking is a more homogenous discourse at a political and public level, more democratic information and humanity.'
Paris seems to offer all the prerogatives necessary for the best development of a supportive economy; the socio/cultural sector is already sensitive to the subject, the young are accepting and collaborative. Even the experts' projections are confident: following a greater political awareness and combined effort, the ESS circle will expand, involving not just one, but two, three or even five in ten people. There's nothing strange about that, according to Chiara Chelini, expert in cognitive economics and consultant at the École Normale Supérieure (ENS) university of Paris. 'Studies show that man is biologically inclined to reason in an evolutionary and supportive manner,' she says. 'If everyone behaved that way, the common benefit would be greater than the sum of the total benefit to the individual.' All that we have to do is be positive. As far as Paris is concerned, that's certainly possible. You just have to want to.
Images: ©ASDesignPictures; Varkevisser;h de c courtesy of Flickr/ Youtube video from 3emegauche
Translated from Alternative solidali e cooperazione diffusa: a Parigi è possibile