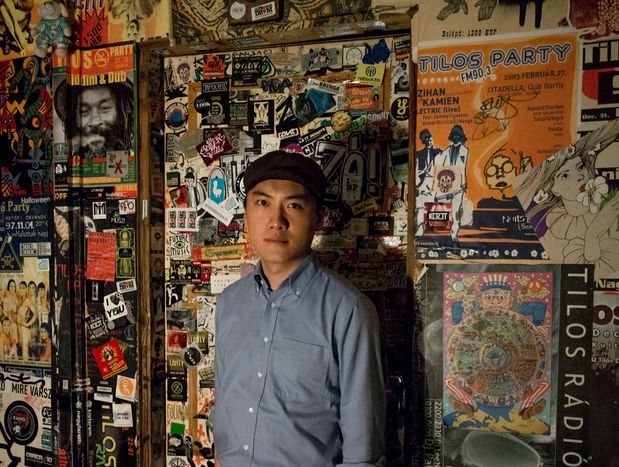 Parallel lives: the Chinese community of Budapest
Published on
Roughly six kilometres southeast from where the Hungarian Parliament sits on the banks of the Danube lies the heart of the Chinese community in Budapest. Yet this is not the typical 'Chinatown' you might find in other big cities across Europe. 
In a former locomotive factory built in the 19th century on Kőbányai útca (Kőbányai street), is a massive market of Chinese-made, imported goods. For almost twenty five years, this part of Budapest has acted as a logistical hub for Chinese goods to be sold into Europe.
When the massive Four Tigers market shut across the road a few months ago, most of the stalls moved into this converted industrial complex. As we walk across it in the pouring rain, Dr. Salát Gergely, Professor of Chinese Studies at the Catholic University in Hungary, tells me: "In Hungary you have this misunderstanding that they are poor people who came from China, but they are businessmen and women."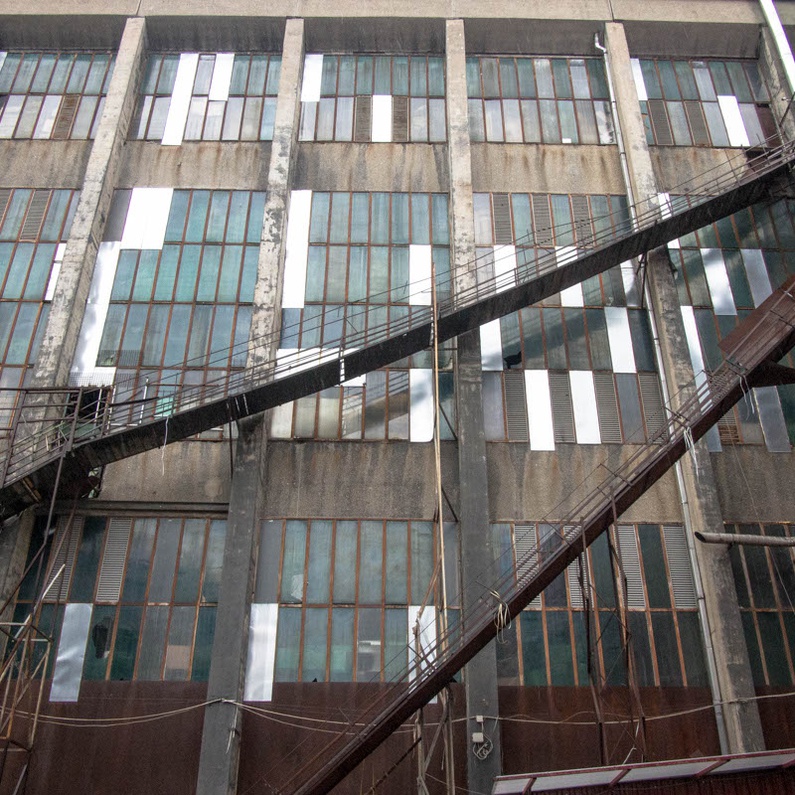 Accompanying us are Réka and Boglárka, two third-year students on Dr. Salát's Chinese Studies course. According to them, there has been little integration: "It's really a closed community so I think it's really hard to get to know them. It's much easier in China!"
Post-Tiananmen Square
The Chinese have arrived in many waves to Budapest over the last quarter century, ever since the Hungarian government waived a visa requirement for Chinese citizens to help foster relations in 1989.
Dr. Salát explains: "Then came Tiananmen Square and it had a huge psychological impact on China, not only about political refugees and students, but small businessmen who had made a fortune in the 1980s – they became very insecure because in the summer of 1989, you didn't know what would happen. So, they saw in Hungary a small country that didn't require a visa with an almost-direct train connection in the Trans-Siberian railway to Moscow."
Coupled with Tiananmen, there was also the collapse of the communist regime in Hungary. Around this time, 50,000 Chinese came to Hungary via Russia to sell their wares, brought in packed suitcases. The demand for affordable goods was massive after the regime had fallen and the Western goods that had come in were too expensive.
Over time, the numbers of Chinese immigrants in Hungary has fluctuated, as Dr. Salát notes: "We had a huge supply and a huge demand between 1989 and 1992. Hungary was a paradise for these businessmen, they could sell everything and they made huge fortunes. This was also a shock for Hungary, because for was the first time there was a huge influx of migrants, who weren't from Europe. In '92, the government decided to put back the visa requirement."
This meant many Chinese left the country, spotting opportunities in neighbouring countries or back home. Now, between 10,000 and 20,000 remain but the fluctuations are so high it's impossible to provide a precise figure.
Rather than being concentrated in this district of Budapest like so many 'Chinatowns' in Europe, Hungary's Chinese population is scattered all over the city. While they socialise within their own networks, the majority are competing for business with one another, and competition used to be fierce.
"This is a very safe place now and Hungarians don't have any conflicts with the Chinese. In the 90s, there was some fighting in the Chinese community, involving triads or mafia, however you want to call them," Dr. Salát tells me, "There were some murders and street fights but now the market share is fixed and we don't have any Chinese crime – I mean there's no violence, but there is cheating on taxes."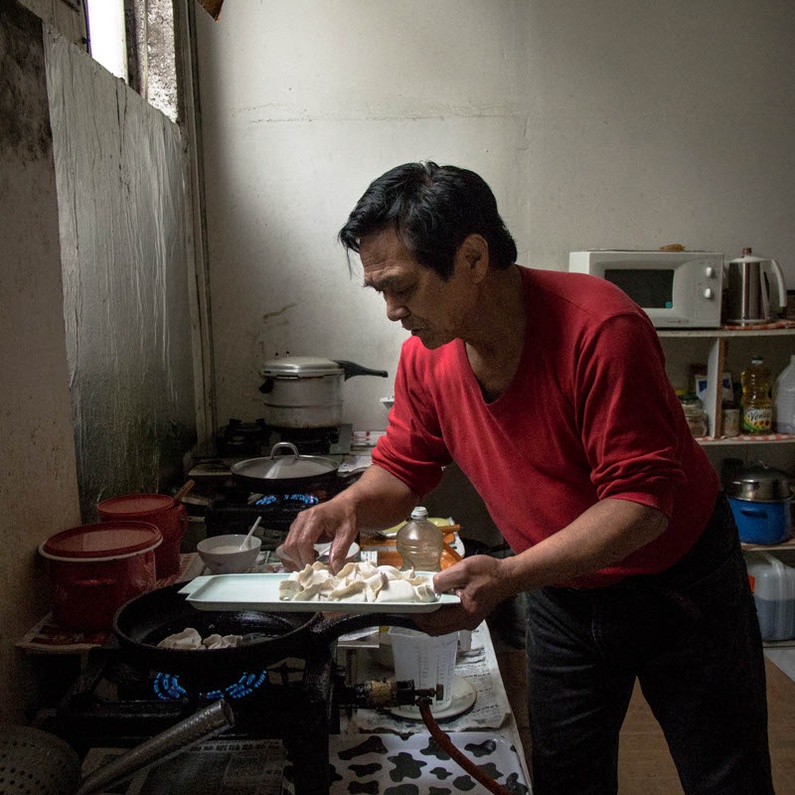 It explains the strict caution around the entire factory complex. As Alessia, our photographer tried to take some snaps, she was immediately approached by a security guard – one of dozens employed by the 120 or so building owners who rent to the Chinese or Vietnamese vendors in this industrial complex – and told to pack away her camera.
As we walk through one outdoor section of this 'illegal' market, Dr. Salát elaborates: "All of the goods are fake here. That's why they don't like to be photographed. The vendors are here legally, but they don't pay all their taxes. Sometimes the police come here and it turns out they should have so much money in the cash register, or a certain amount of goods in the shop. Usually they pay a fine – but I think corruption is quite high too. It's been going on like this for many years now. It's quite hard to get Hungarian citizenship so they have to extend their residence permit every year or second year so they don't invest in the long-term. If you look at these small shops, they can be taken away in five minutes."
The recent influx of rich Chinese
The most recent wave of Chinese migrants into Hungary doesn't have such problems. Since 2012, Prime Minister Viktor Orbán's government has sold a government bond worth around €250,000 (though now it's thought to be around €300,000) that essentially acts as a residence permit for Chinese investors. Roughly 2,000 Chinese citizens have bought one so far.
Dr Imre Hamar, Director of the Confucius Institute in Budapest, tells me: "Those who come to Hungary like this are quite different to the first wave of migration 25 years ago - they are very, very rich. They don't just buy one apartment, but two or three in the best districts of Budapest. I know of one who has opened a tea house. He has a big tea house chain in China where he made a fortune and he's opened a small shop here - more for fun than for money."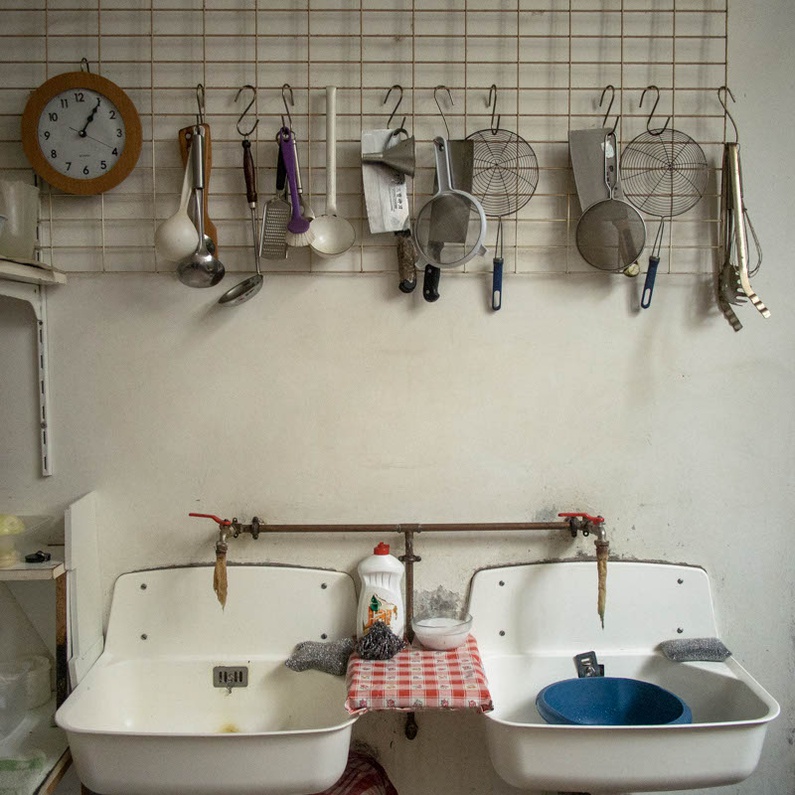 The profile of Chinese migrants is closely linked to the development of the Chinese economy, where wages in the big coastal cities are often triple the average salary in Hungary. The influx of nouveau-riche Chinese men and women is mostly considered to be an unseen phenomenon.
"It's only about getting into Schengen. If you can afford to buy bonds costing over €200,000, why would you come to Hungary?" asks Dr. Salát, "It's about selling Schengen residence permits and was quite a cynical step from the Hungarian government."
Integration, education and "bananas"
While Hungary is a temporary stop for many, plenty of China immigrants have settled down here. We met Tianyang Zhang, a 28-year-old who works as a freelance Chinese-Hungarian translator and has been here for 18 years.
Unlike most of the Chinese in Budapest, Tianyang's reason for moving was a little different: "Most Chinese would only move out of their country to earn more money – it's a business mindset. I came here because of school. So it wasn't the typical Chinese story in Hungary back then. Until I was nine, I lived with my dad. I wasn't a very good student back in China.  My mum, back in 1997, had lived here for almost nine years."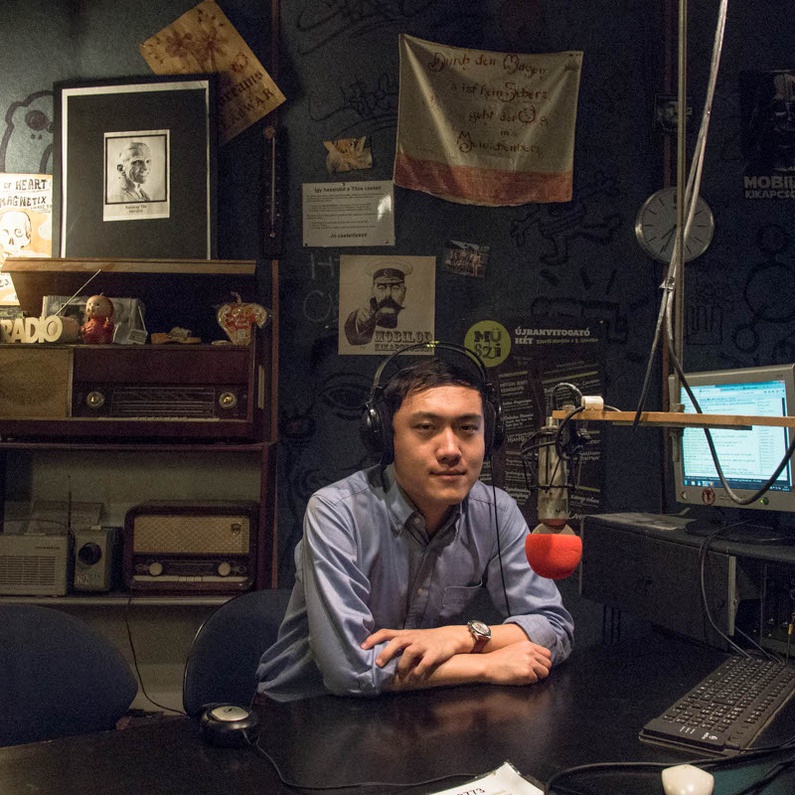 While most Chinese kids in the 90s went to international schools, where lessons were taught in English and Chinese, Tianyang's mother put him in a Hungarian Primary School to learn the local language: "It was quite hard in the beginning.  I should have been in the third or fourth grade but I was thrown in with the first graders. At that age, a 3-4 year difference is quite huge."
While integration was difficult and cultural understanding was thin on the ground back then, things have slowly improved and education has played a part. A number of bilingual schools have opened, offering lessons in both Hungarian and Chinese, which are popular with Hungarian parents. The Confucius Institute in Hungary has received nearly €440,000 from the state government to create a Chinese-Hungarian dictionary.
Another initiative is Csodálatos Mandarin, Hungary's oldest Chinese-language radio show, on Tilos Rádió, an independent, non-commercial broadcaster, which Tianyang has hosted for the past ten years. However he is clear about his aim for the show: "I don't want to put such a big burden on myself that I'm doing it for the Chinese community here to promote or to engage two nations – it's a very big picture for me. I do it on the personal level."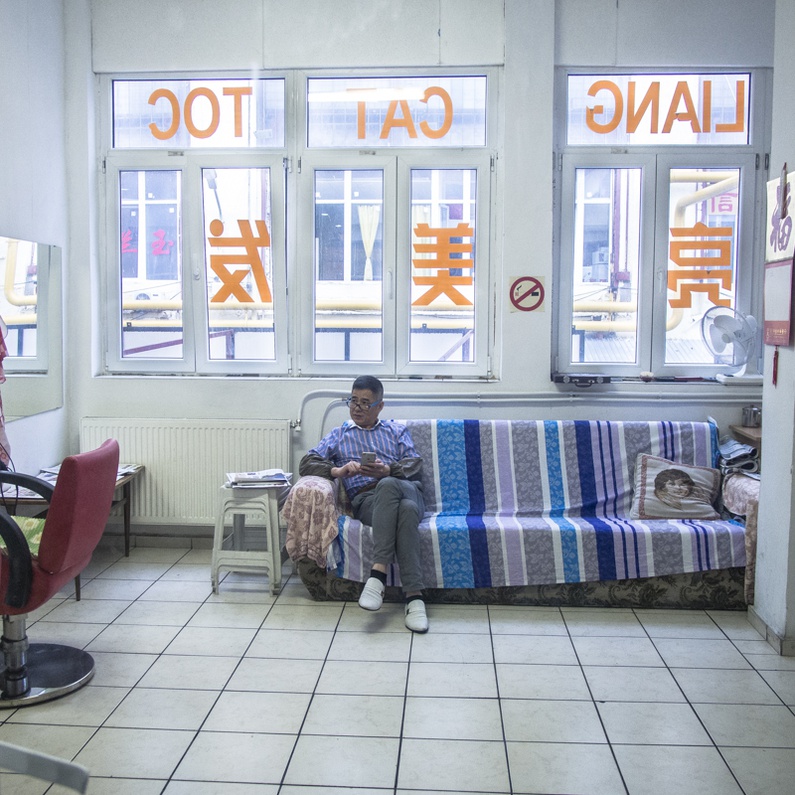 For someone who's lived in the country for roughly eighteen years, Tianyang has seen a degree of integration, but the reaction to it has been mixed: "Some of the Chinese kids born here can't speak Chinese and they are often called 'bananas' - yellow on the outside, white on the inside. Quite a few Chinese teenagers born since '97 can only speak Hungarian – they even have Hungarian names. It's a tendency that's existed in other European countries for many decades (Chinese kids having Western names. ed.) but it's started here too. On the other hand, there's a positive prejudice that Hungarian-born Chinese are employed by companies with business in China even if they can't speak Chinese."
Tianyang's words are carefully chosen but there's no doubt that he has a sharp insight into the relationship Chinese immigrants have with Hungary. To him, it seems there's a socio-cultural distance from both sides. Essentially, the two communities still live in parallel, despite some assimilation over the past 25 years.
 "If you have a Chinese face, you're treated as Chinese by Hungarians - even if you have a Hungarian mother or girlfriend/boyfriend and have lived here your whole life. Whether it's positive or negative is based on personal experience, but it's a fact. On the flip side, the thing about the Chinese people is that we don't bring ideology to anyone. If you're doing business with us, you're doing business with us. We do not really care about your system. You do what you do, we do what we do."
---
This feature report is a part of our EUtoo 'on the ground' project in Budapest, seeking to give a voice to disenchanted youth. It is funded by the European Commission.

Words: Viral Shah Images: Alessia Capasso