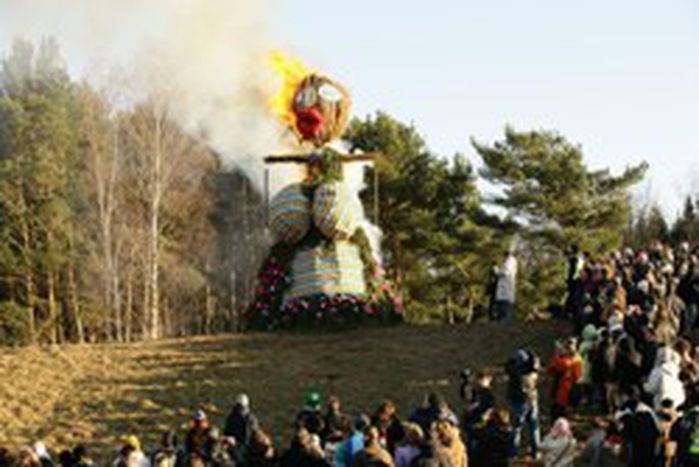 Out with the Winter? (photo gallery)
Published on
There was no real winter in Lithuania this year, but the ceremony called "Užgavėnės" was performed loudly. Similar events sacred to sending the winter off can be seen in Poland, Germany, Austria, Ukraine and Russia.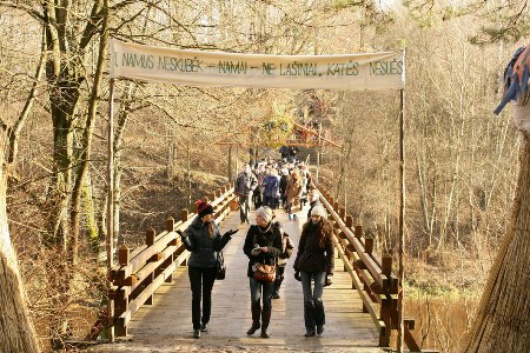 Like every year Užgavėnės was celebrated in Lithuanian national open air museum of culture. Many people from different cities or small towns gathered.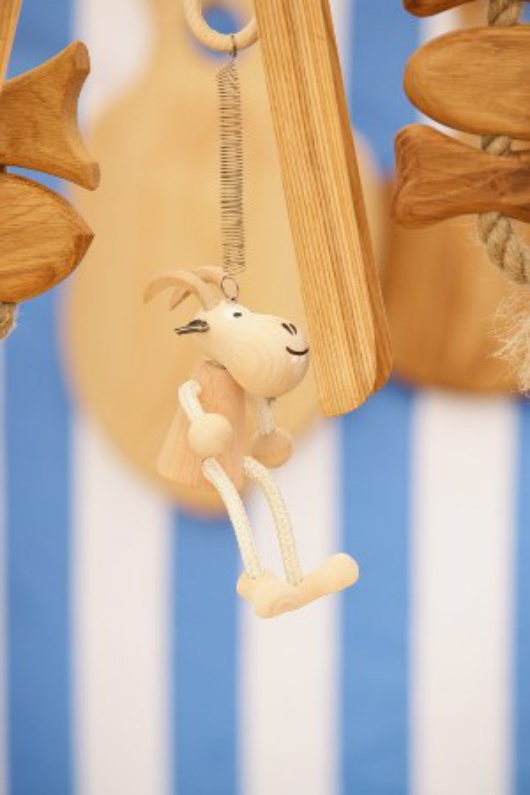 A Fair was a part of this event. Guests could buy multiplicity hand made things – from ceramics to different styles dotted linen fabrics. Wooden goats could be bought too.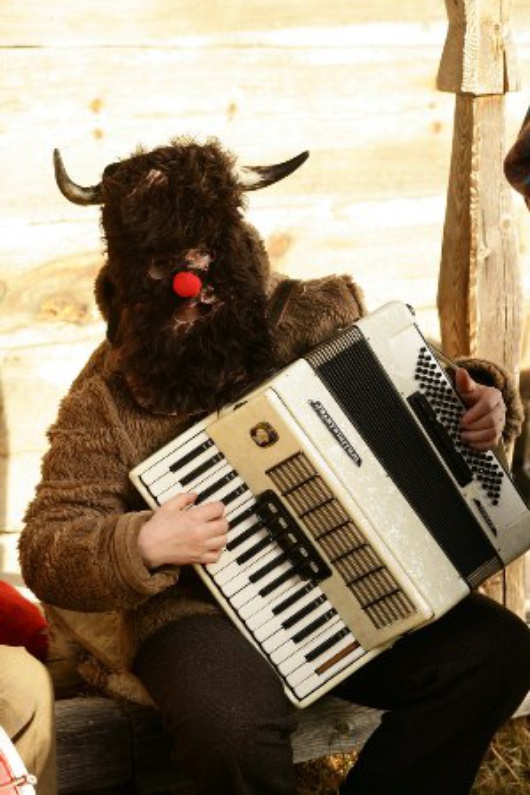 Guests could compete in different events like making pancakes or guess riddles. The winner could taste cereal called "Šiupynis". Witches, devils, goats, horses and itinerants were flitting between. A stork was chattering. Joyful doctor was offering drugs from laziness or from toothache. A bull was singing and playing squeeze-box.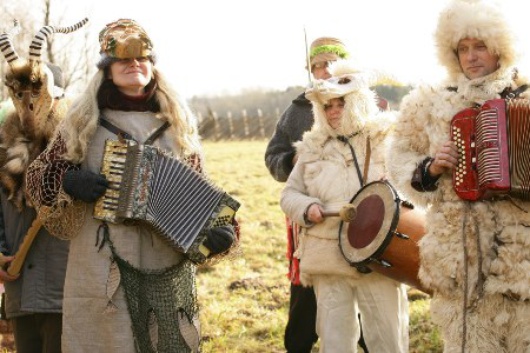 Ensemble in masks of animals was entertaining participants.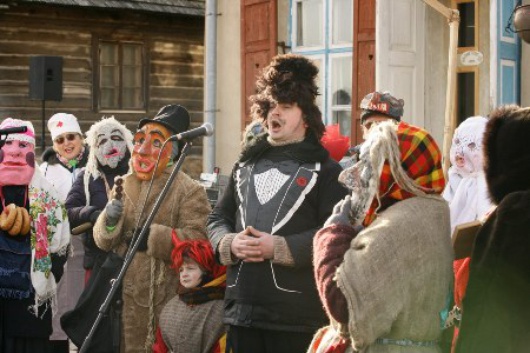 Then all guests were shooing away winter and chanting: "winter, winter shoo away!" Everybody was encouraged to dance, to sing and trample as much as he can because it's the only way to make winter disappear.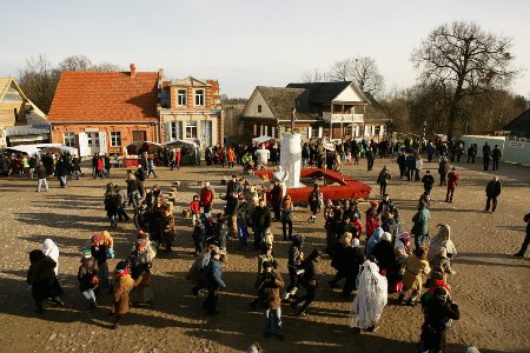 Everyone who was able to was dancing in the yard of museum.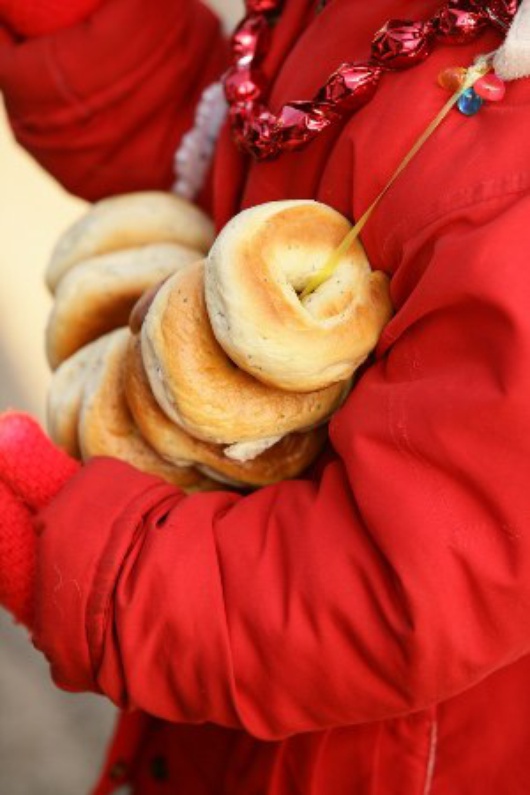 The bagel is a dainty of Užgavėnės. Everyone had at least one such kind of choker on his neck.
Knights from the middle ages were also participating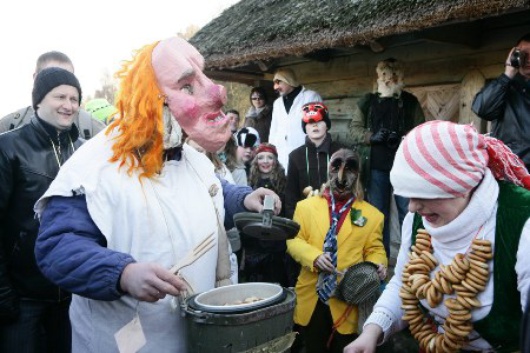 If a mask was somehow related to face of man, it is grotesque: hooked big nose, few buckteeth, big ears, and different eyes, long and shabby beard. Animal masks were very popular. If it was a mask of a pig, it should be pink. This is a salutary humor of populace. Masks were made from wood, bark of birch, oakum, sheepskin.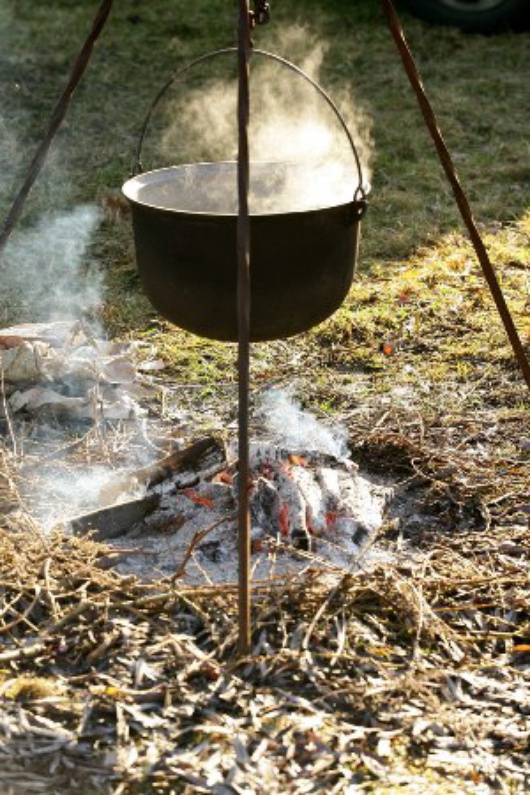 Soup was boiled in this pot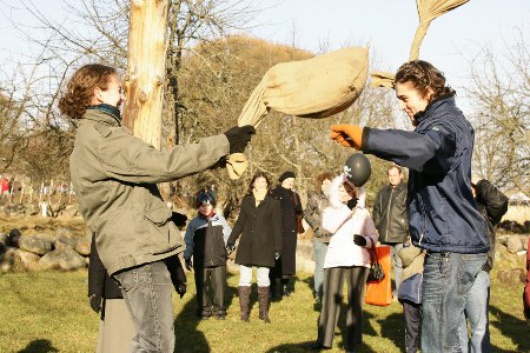 The most impressive was a fight of Kanapinis (The Hemper - he symbolizes the poor) and Lašininis (The Porker - he is a representative of rich). Kanapinis has won.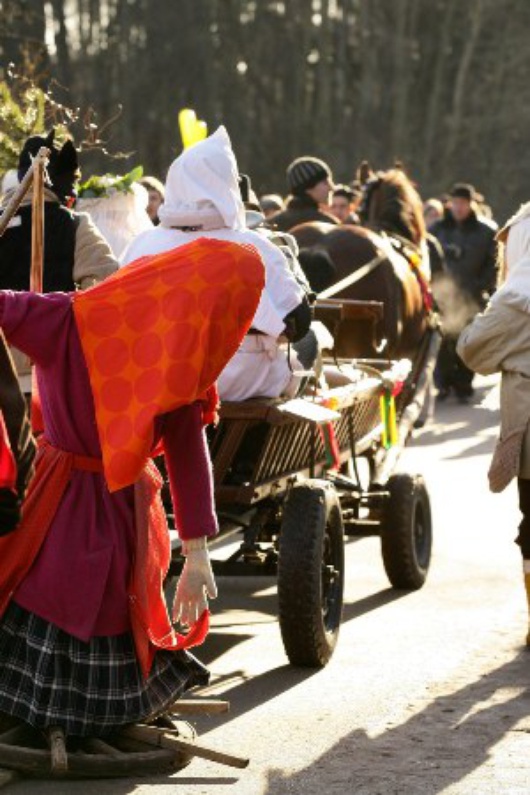 After the fight everybody moved to burn Morė, which was standing on the highest hill. When you burn Morė, you burn all maladies of the world.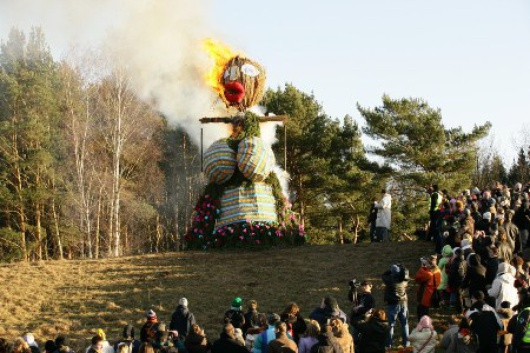 This is a burning of Morė. Morė is made from branches of fir, tatters and oakum. It is also the end of festival.
Asta Grigalavičiūtė
Photos: Donatas Babenskas Fotogalerija
<a href="http://app.nextstat.com"> <img SRC="http://dce.nextstat.com/logging.php?ac=896&ns=1" border="0" alt="Realtime website analytics"></a>