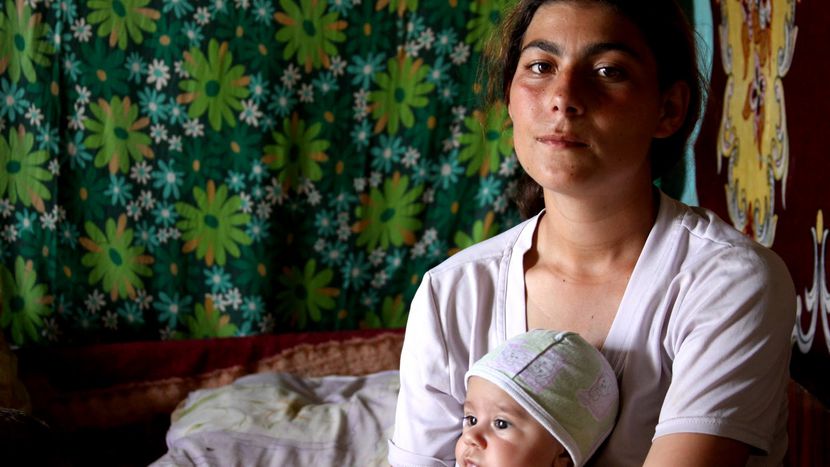 'Our School' documentary: segregated Roma schools despite EU funds
Published on
When directors and producers Mona Nicoară and Miruna Coca-Cozma followed three Roma children in a small Romanian village for four years, their film initially about a success story of integration became one about the realities of ethnic segregation. Interview
As in many other eastern European countries, Roma children in Romania are often placed in segregated schools or classes that offer a sub-standard education. In 2006, thirty Romanian towns received EU subventions for school 'desegregation'. Our School (US-Romania-Switzerland, 2011) follows Alin, Beni and Dana in the small Transylvania community of Targu Lapus, which was one of the recipients of EU funds for integration. The three had high hopes of going to school with Romanian children, but were put in a special school for children with disabilities. The entire EU subvention has been spent on renovating a former 'Roma-only' primary school in the suburban Roma neighbourhood. We talk to Mona Nicoară and Miruna Coca-Cozma in Budapest, where the US award-winningOur School opened the Verzio international human rights documentary film festival in November. Interview.
cafebabel.com: Mona and Miruna, why did you choose to shoot your film in Targu Lapus?
Mona: We were looking for a place promoting integration. We received the list of all the towns in Romania that had received 'integration money' from EU funds from the education ministry. We concentrated on the smaller ones because we wanted to create a portrait of an entire community dealing with integration. We are both from Transylvania and we knew that we could be faithful to the rhythm and atmosphere of a Transylvanian town. Targu Lapus was the place where integration had the highest chances of success, though we ended up with a film showing what segregation looks like instead.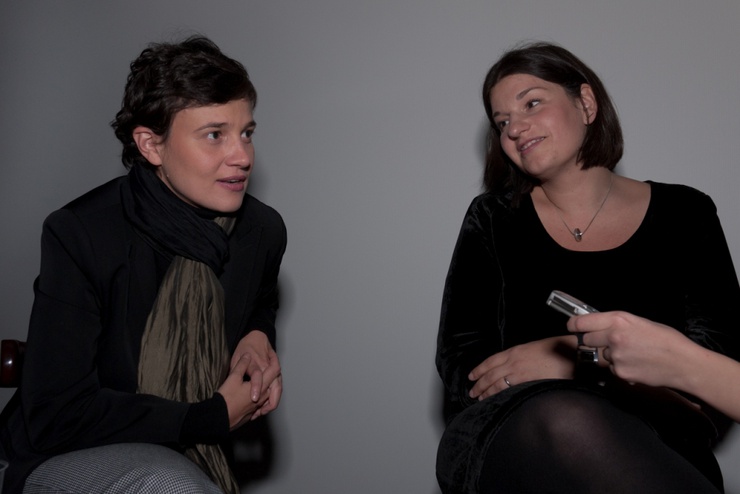 cafebabel.com: How did you cope with the changing environment and conditions for the film?
Mona: When you make a documentary it is more about understanding how someone else's story evolves. It turned out to be sadder than we had originally expected, but the process of shooting was very engaging.
cafebabel.com: The film ends with a question from Beni's father who asks why his child was put in a special school. Have you done followed up on the story?
Mona: Alin and Beni are still at the special school, which is by a Roma settlement. Alin is getting good grades - whatever that means, because the quality of education there is not that great. However they don't feel like they belong there or have a choice to move somewhere else. No other schools will take them. As filmmakers we were there to testify about their children's story. We didn't make the film to insert our own answers. We show the complexity of the situation to audiences who then can start searching for the answers themselves. 
cafebabel.com: Our School has been already screened in several countries. What reactions have you received?
Mona: We have shown the films mostly at festivals with self-selected audiences, so the reactions were great. Festival audiences like to be challenged and understand new things. The reaction was absolutely fantastic in Romania, where we were very worried about the audience's reaction. We had a standing ovation for these kids and that was extremely meaningful! We have not yet started to open the film up to a broader public, which will be the more interesting test.
In Korea there is no context about the Roma
So far we can tell that the people who come to the screening thinking that this will be a didactic type of activist film with a very simplistic view actually leave very moved and surprised by the film. We screened in Korea this summer where there is no context about the Roma. They have heard of 'gypsy punk' and Emir Kusturica films but they didn't have all the baggage that we have in Europe when we talk about the Roma. Yet people came to the screening and they completely got it. It means that this film works for everybody, that it has a chance of moving the dial a little bit for those people who open their hearts to the story of these kids.
cafebabel.com: The Roma question is often debated in Europe but seems to be rather a theoretical dialogue. The Roma people themselves hardly see the results of it. How can a documentary film intervene?
Mona: Our intention was just to have people look at the stories of individuals. They happen to be Roma but they are also people who you can understand as humans with their own characteristics. They are not abstractions or stereotypes. Seeing Roma as individuals just like us is the key to understanding what they need.

Miruna: Yes, it is not about Roma - it is about Alin, Beniamin and Dana.
cafebabel.com: You work and live abroad. What filmmaking differences can you see between methods and conditions in the west and in the east?
Mona: There is not a big difference between Romania and the US. Independent filmmaking is just as underfunded and interesting pretty much everywhere. In Hungary filmmakers are dealing with an unfriendly government, whilst in Romania they are dealing with a lack of funds. A small community of filmmakers do this kind of independent work all over the world, recognise each other and work very well together. It becomes very easy to move between one place to another.
cafebabel.com: How do you choose your topics?
Miruna: I had already done a documentary about Roma in Romania before.
Mona: It may sound corny but it is the topic that chooses you, because you don't decide to screw up your life for five or six years for something you may or may not want to do. It is something that you feel you have to do.
cafebabel.com: What is your next project?
Mona: We are not allowing ourselves to think about our other topics because we still have a lot to do with Our School. It needs to go broader, do educational work, activism, advocacy. We need to make sure that we see it through because if we don't, nobody else will.
Miruna: It's just the beginning of the adventure.
Read the official blog from cafebabel.com Budapest
Images: main courtesy of © Mona Nicoară; Mona and Miruna courtesy of © Bálint Sztankó