Orban, Solana, Kroes stir it up
Published on
Four of the central political decision makers who will generate the most work for the press over the course of the coming months
Politicians also have classes to attend, and they have to spill a lot ink before turning in their homework. With new commissioners, European treaties and agricultural policy reforms, here are the faces that will be bringing us the controversies.
Leonard Orban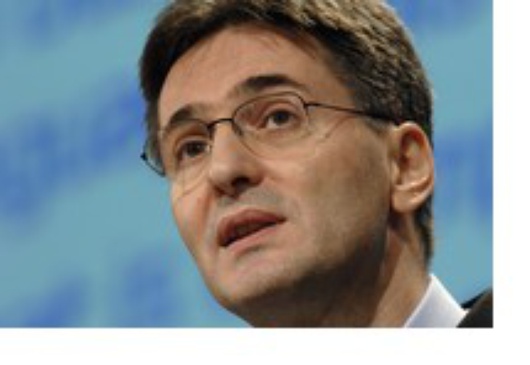 46, Romanian, youngest among European commissioners. Orban's political activities focus heavily on multilinguism. His 'Intercultural Dialogue' was specifically created under his mandate in 2007. There was certainly no lack of controversy there. Some people think of it as an eggshell, totally emptied of its contents.
However, despite all the criticism, Orban will bring his 'Intercultural Dialogue' into the offensive beginning this autumn. That's when Orban will present his programme of action and promotion of multilingualism. On the European Commission homepage, one question asks: Do you think that the European Union should do more to encourage intercultural dialogue? With these kinds of totally banal rhetorical questions it will be impossible for Orban to lift the enthusiasm of European public interest in respect to its politics
Javier Solana
65, Spanish, head of Foreign Affairs and Common Foreign and Security Policy (CFSP) since 1999. He also holds the record for keeping the same position as a high functionary within the European Union for the longest period of time.
Once the final version of the constitutional treaty is decided upon by heads of state and government on 18 October, a new face will be produced; a figure responsible for European Foreign Affairs, vice president of the European Commission, acting as a kind of Minister of Foreign Affairs for the European Union. Up until now, the prognosis has indicated that Solana would be the occupier of this function. His political journey has been primarily as Spanish minister, but also as the Secretary General to NATO, before becoming 'Mister CFSP'; all of which falls in his favour. However at 65 years old the bells of retirement might be clanging for him. In the coming weeks, there are other personalities who could very well be profiled for the position, including Jean-Claude Juncker, Pascal Lamy and even Tony Blair
Neelie Kroes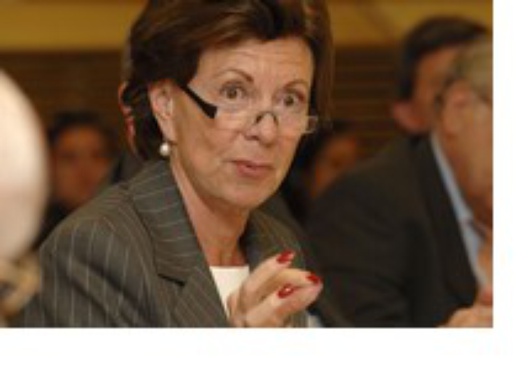 At 66, the Dutch commissioner is used to stirring controversy since her nomination to the post. Kroes encourages the Commission to take on the role of 'mean cop', especially during the time that she was responsible for the protection of free competition in the interior market. It sparked economic sanctions with regards to enterprises guilty of blocking competitors.
On 16 July, Spanish telecommunication company 'Telefónica' was fined 151 million euros for 'very serious' monopoly of the market. According to Brussels, Spanish consumers pay upwards of 20% more than the average European (in the EU-15 bloc) for their high speed ADSL internet access, while its actual penetration index is 20% lower.
When Telefónica defended itself from having 'infringed on any law', Kroes' response was that she would 'not allow dominant companies to set prices that undermine telecoms liberalisation.' Next step: France Telecom has to pay a fine of 60 million euros for the very same reasons. As a result, Kroes foresees the same problem with the energy market. GDF, E-On, Enel: get ready!
Mariann Fischer-Boel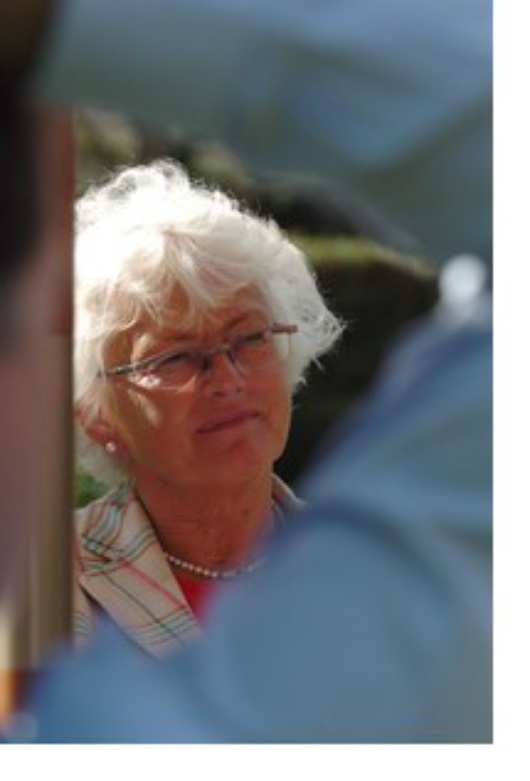 64, Liberal Danish party MP and European Commissioner on Agriculture. She announced 2007 as the first year of reform for the Common Agricultural Policy (CAP). The generous budgets for 2008 are a first historically. The expenses accepted in Agriculture and in Natural Resources are, for the first time ever, inferior to those destined to the economic growth. If her project is adopted in December, the first representing 43.6% in total, while the second year will get 44.2%.
Otherwise, on the arrival of the harvest, vine growers will make a decision on the recent reform production aides for wine which are to be proposed in July. At the heart of the discussion: the aides for lifting the vines, the suppression of restrictions for the plantation, banning the use of sugar to bring up the degree of crude alcohol and the new demands on labelling. In 2003, CAP reform on cereal or milk products was endorsed, putting strict production quotas into place for the 27th. Today, the price of milk and flour has risen considerably, but Fischer-Boel prefers to 'give a sense of responsibility to the stores' in which the consumer makes the final purchase
(In-text photos: European Commission)
Translated from Los comisarios que nos darán caña