Online music, copyright and illegal downloads in Berlin
Published on
All three topics are now making the rounds at the various political benches around EU member states, who are all trying to contain internet piracy with new means and thereby putting fundamental rights under the microscope. In Brussels, the council of ministers is also pressing the issue against decisions of the EU parliament.
Bloggers, politicians and legal representatives of the 'civil society' speak
Manuel has brought his work tools with him; a laptop and the appropriate software in order to hack into a wireless network. We meet for a good reason. He would like to show me just how easy it is to obtain the encrypted access code for a (wi-fi) internet connection.
There are ongoing discussions around Europe about a ban on the Swedish internet portal The Pirate Bay, a hub for digital piracy and illegal file sharing. So far, the Swedish copyright laws permit such a platform as it does not host any files or data itself – it just tells you where to find them instead.
Meanwhile, the fight against internet piracy is not just keeping the entertainment industry busy. Parliaments around Europe - as well as the politicians in Brussels – want to find a uniform regulation in the EU telecoms package.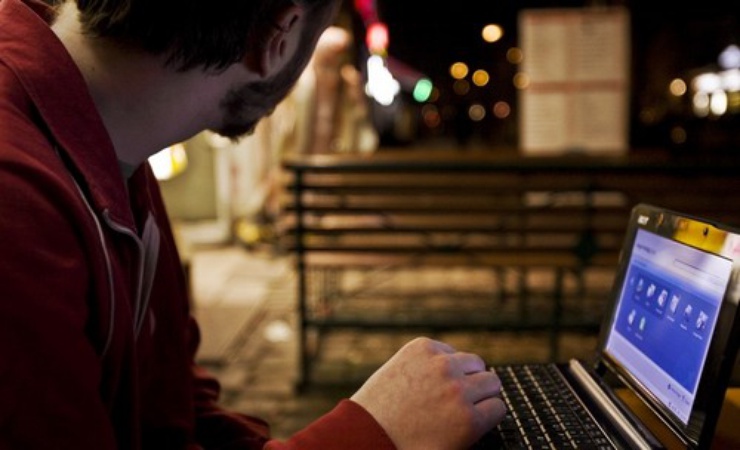 Stefan Michalk of the association of the German music industry ('Bundesverband Musikindustrie') explains. 'More and more countries in the EU and around the world see issuing warning notices, with legal repercussions, as an efficient way to contain internet piracy.' The association has an 'illegal downloads counter' on its homepage which calculates in real time ; there are ten illegal downloads every second on average.
Back in the café we are sitting in, Manuel has booted up his laptop and shows me the hacking software with which he can crack the W-LAN code. It's actually quite simple; a first tool captures the information sent between the router and the computer while another analyses the data. Manuel has found a high-strength signal network which is now also being shown by the software. Now it says to wait, so it's time for a coffee.
Manuel works for a computer magazine; he explains to me what he thinks about the whole illegal downloads issue as we try to catch the waiter for another round. 'The music industry is making a big hoo-ha at the moment as their profits are down. However, innovative bands like Radiohead, Manu Chao or Jill Sobule show that you can also make money with copyright-free music and that people are prepared to pay for it.'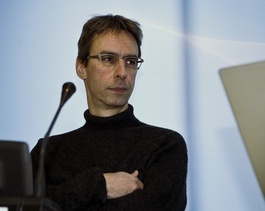 Volker Grassmuck, a media scholar, also adds his thoughts on the cafebabel.com discussion on the same issue. Downloading music from the web gives the music industry a chance to become more democratic, in his opinion. So far, musicians get licence payments from so-called collection societies such as the UK performing rights society (PRS). The percentage is based on the overall popularity of their music in the radio or TV charts. Internet surveys show however, that independent musicians are more popular than the conventional radio mix suggests. Grassmuck is asking for openness and cooperation between artists and internet users.
A new law to protect intellectual property rights was introduced in Germany back in September 2008. It allows the music industry to demand internet service providers (ISPs) the address details of those downloading illegally. A judicial order is sufficient in this case.
In Ireland there is no need for a judge anymore. On 30 january, the ISP Eircom has come to an agreement with the biggest music labels which allows cutting off the web connection of anyone under suspicion of illegal downloading, after issuing two warnings. The French Hadopi law – which is being currently debated at the national assembly – is based on a similar '3 strikes and you're out' system.
In Brussels this has lead to fierce debates over many months in between the parliament and the council of ministers, because the internet bans envisaged by French president Nicolas Sarkozy and his Italian counterpart Silvio Berlusconi mean the constant monitoring of all web users.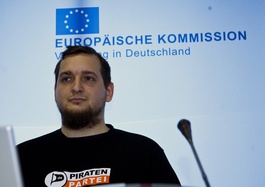 'Democracy needs anonymity,' says Martin Häcker. He is a member of the German pirate party, which has modelled itself on the original Swedish one. 'The number of calls to AIDS and emotional support lines or drug counselling services have plummeted', says Häcker, since the introduction of a data retention law in Germany whereby information on telephone, mobile phone or e-mail use can be stored for a period of up to six months. Millions of details have been stored under the veil of counter terrorism, which raises the issue of an 'open' society. Häcker warns "people could be held back from criticising the state and informants are being hindered from reporting illegal activities".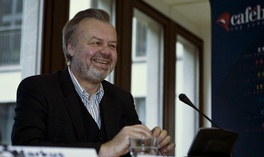 Bernd Carstensen, spokesman of the German Federal Criminal Investigation Department stated that the law governing data retention (see above) does not change much for the ISPs. They would have collected and stored data regarding billing statements beforehand anyway; these are now retrievable only with a judicial application. Carstensen cites the management of data and personal details in private enterprises as a lot worse; as can be seen from the current scandal at the German national rail service, Deutsche Bahn, which has spied over years on its own employees.
It took Manuel 90 minutes to crack the access code of a W-LAN connection in the Prenzlauer Berg district of Berlin. Admittedly, the user operated with a standard of encryption which is becoming obsolete (WEP meaning Wired Equivalent Privacy). Manuel did assure me however that this 'electronic eavesdropping' would have worked with newer encryption standards too. Now it's just one click on thepiratebay.org and an entire world of downloads opens up from a strangers' computer. At the end of our experiment, Manuel asks me rhetorically: "How can you hold somebody accountable for illegal downloading when it is totally unclear who is actually responsible in the first place? IP-addresses are not telephone numbers after all."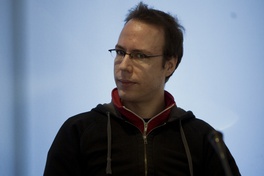 Markus Beckedahl from the Weblog netzpolitik.org says that, "We find ourselves in the middle of a culture clash". So far, culture is made by the few but sold on to the masses. The web changes that model; now everyone can create something and pass it on to others. Markus also added that
"Copyright is no longer up-to-date; no matter where you are online you are always straddling the line of copyright infringement. Something has to change; but some just seem to want to turn back the clock."
After all, Nicolas Sarkozy's UMP party does not seem to take copyright so literally. The party used the song 'Kids' and two videos owned by MGMT without permission at a meeting in January; they were sued by the New York band shortly afterwards.
Translated from Download - Du surfst nicht allein!