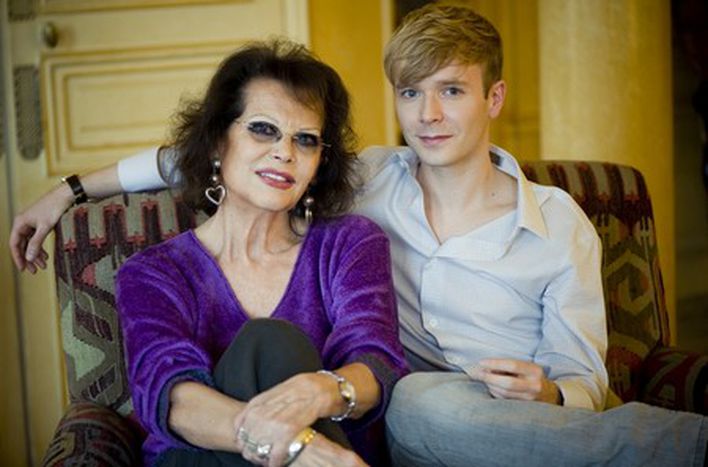 On the sofa with Claudia Cardinale and Alexandre Styker
Published on
The young French actor nestles down on the sofa in the Italian diva's Paris apartment. Whilst he is at the start of his career, Cardinale has spent forty years working with the greats of Italian and French cinema: Visconti, Fellini, Delon: the two friends discuss the world of film as it was and as it is today
'I suppose you want a cigarette then,' Claudia teases Alexandre as he lounges on her sofa. The two actors met four years ago when they performed together in Tennessee Williams' Sweet Bird of Youth at the Parisian théâtre de la Madeleine. 'We live near each other, so we used to share a taxi, and that's how we became friends.'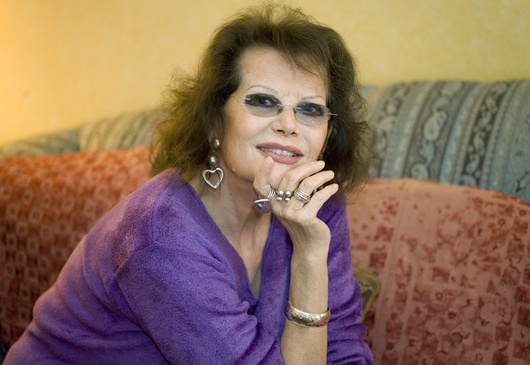 Their story is that of a handsome blonde actor just arriving on the scene and a grande dame of cinema who is certainly not ready to leave it just yet. Claudia Cardinale, born to Sicilian parents in Tunis in 1938, is now 70 years old and one of the happy few of those actors who have made over one hundred films and worked with the most important directors. As well as treading the boards, Alexandre Styker recently starred in a TV series called La Commune, a historical drama about the French revolution in Paris, for French television channel Canal+.
So is the real life Claudia Cardinale, like the one we see on film? 'No, in real life I'm a normal person!' the actress defends herself. 'You're not normal,' Alexandre corrects her. 'Normality is worrying!' Although the two friends live in the same part of town, the life of an actor is often a nomadic one. 'But we do have our own little tradition: we phone each other before New Year, to decide what we are going to eat and what we are doing to New Year's Eve. We almost always eat couscous and tajines.'
Delon et Cardinale: a timeless couple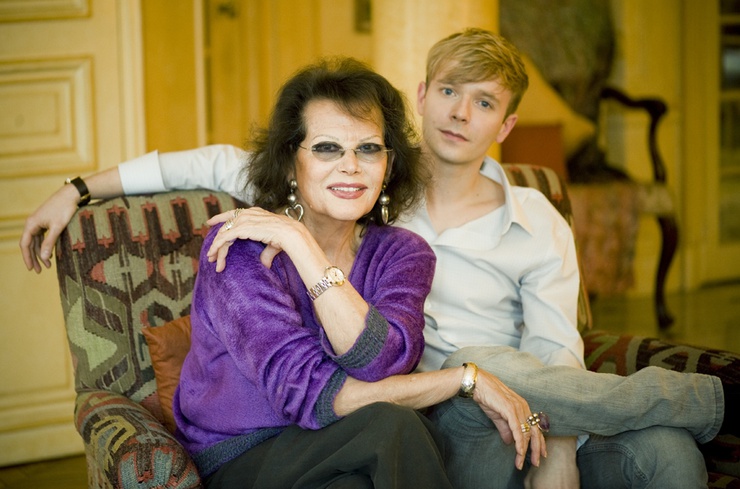 Today Alexandre and Claudia still share a taxi to go to the theatre, although more often than not they are going to watch rather than perform. Alexandre remembers one occasion in particular. 'Claudia took me to see a play with Alain Delon. It was weird, all of a sudden the actor I admired so much in The Leopard was there in front of me!' 'Alain often calls me, we are very close,' Claudia continues. 'He always says that even though our romance was only on screen we will be together forever!'
'In Tunis they shout my name, since I'm the only film star who was born there'
And there is no shortage of entertainment for the actors in the city of lights. 'My neighbourhood in Paris is like a small village, nobody bothers me. In Rome people always come up to me and in Tunis they shout my name, since I'm the only film star who was born there. I have to go and drink tea in every café in the Medina, otherwise people get upset.' Cardinale's mantelpiece strains under the weight of numerous golden trophies and awards. 'My stroke of luck was to arrive on the scene at a magical moment in cinema history, the sixties. I used to make five or six films a year. I worked with the big directors and there was always an element of risk – we never knew if we would be able to get the film finished or not.'
Visconti and the sixties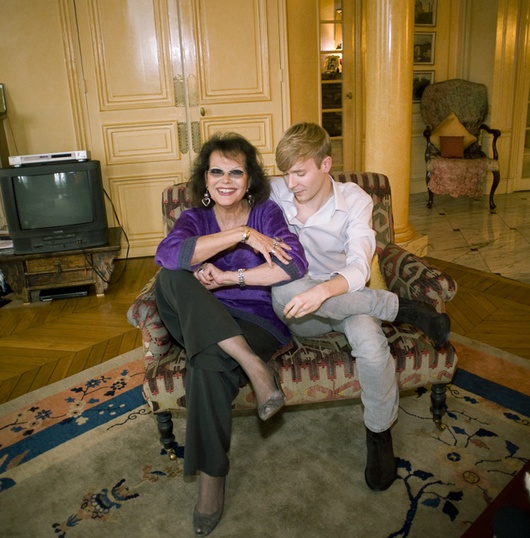 So in which of Claudia's films would Alexandre most liked to have played her leading man? 'Girl with a Suitcase (by Italian director Valério Zurlini, 1960) is a film I watched with Claudia. She told me I looked like the star Jacques Perrin so I thought to myself that I should have played that part, it's just that I wasn't born at the time!' In fact, when Alexandre was born, Claudia was filming Gruppo di famiglia in un interno ('Conversation Piece' alongside Burt Lancaster, 1974), with Luchino Visconti, having already made more than fifty feature films. But their friendship overcomes the years that separate the two. 'Forty? That's just a few years … a few months even!'
'I would have liked to have worked with Visconti too,' the young man continues to discuss his unrealised dreams. 'Of course,' Claudia replies, 'the man was a genius! I made four films with him, he took me all over the world and showered me with gifts.' So he was a real character, the legendary Italian director? 'He used to say that I was a kitten that could be stroked, but a kitten with claws. Visconti was a man of the theatre, you couldn't move a muscle if he didn't want you too, your eyes had to say what eyes cannot say. At the same time I was filming Eight and a Half (1963) with Federico Fellini and it was completely the opposite – there was no script, it was complete improvisation.' Alexandre agrees: 'It's true, in the end result you can see the rigour of Visconti's films and the complete chaos in Fellini's!'
The princess or the whore
Claudia is eternally desired and desirable. 'When people ask me to be in a film I wouldn't reply. If they wanted me to accept they had to insist.' 'Cinema is like love, you have to give yourself over to it to make it work,' her acolyte adds. But cinema has changed since the sixties. 'It's not so easy today,' the actress admits. 'Everyone is struggling for money. If there is not much money then there have to be lots of ideas and lots of energy.' There are however certain truths which have not changed: 'The most important thing is to stay true to yourself, whether you are playing the princess or the whore.'
'Cinema is like love, you have to give yourself over to it to make it work'
Even though these days 'La Cardinale' is more often the princess, she is certainly not short of work. Her recent work includes one play and four films, including one on Albert Camus, with film sets in Morocco, Algeria and Tunisia. 'Incredible but true – the veteran of European cinema admits – I still get lots of offers.' 'You're so lucky,' her young friend is quick to say. These are strange times for actors.
Translated from Claudia Cardinale: «Aux quatre coins du monde»