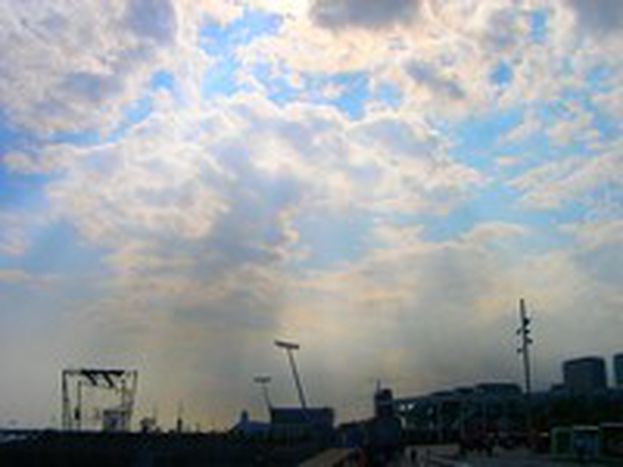 Olympic city - dizzy Catalonian heights
Published on
A long tradition of international events and Olympics throwbacks - like Fòrum 2004 - have regenerated urban Barcelona, but haven't always helped improve its European image
Barcelona is deserted. The 7 degree January chill doesn't give an honest depiction of the city, but its attractions remain obvious. 'I love the streets and its artists, the Gaudi buildings and parc Guell, the Arab-communitied Raval district, the abundance of culture – concerts, festivals, protests, el Fòrum,' raves 23-year-old Patricia from Tenerife. I cut her short – what Fòrum? 'It's a venue for concerts and festivals - but they're never free.'
It's midday in the cold sun. The Fòrum stretches out before me, a huge sprawling grey, empty desert by the mouth of one of two of Barcelona's main rivers, Besos. Alfred doesn't feel it's a part of the city. 'It's a big horrible in the middle of nothing, far from the centre, like the Olympic stadium in Montjuïc,' says the 23-year-old from Barcelona. 'The only reason for me to go are the concerts and festivals. Even when I come back, I always says I wont go again.' Two and a half years ago, the brainchild of Catalonia's former Socialist president Pasqual Maragall began life more pompously as the 2004 Universal Forum of Cultures.
Meeting of cultures - but not Catalan minds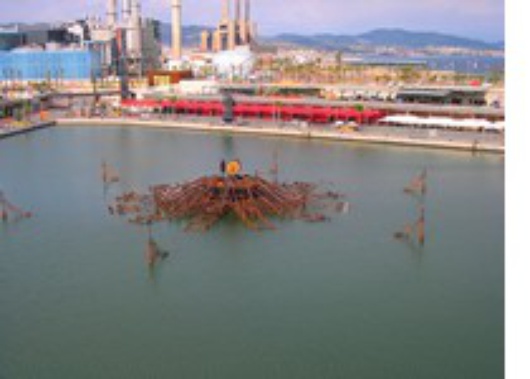 A new coast was built for the 141-day international event, with 20 hectares of concrete covering a sewage station facility closest to the sea. Its exhibitions and 'dialogue' promoted a sustainable world. Gorbachev came. Clinton didn't. The self-billed 'biggest public place after Beijing's Tiananmen' created a huge physical space, but there was no space in people's minds - the 'culture Olympics' was universally panned by Barcelona's media.
The Fòrum allegedly didn't revolutionise anything except what was once the rough Poble Nou neighbourhood. Some criticise its modernisation, pointing to the subsequent hike in housing prices. Hector from Castellon says, 'we experienced something new, different, original.' But the 27-year-old's experience at the Fòrum on September 11 (National Day of Catalonia) wasn't 'high quality or diverse enough to entertain people for a whole season.' With 3 million attendees, bad communication and marketing meant figures fell significantly short of the five million expected.
Eric Hauck, director of communications at the Universal Forum of Cultures Foundation (Fundació Fòrum Universal de les Cultures), who helped to create and operate 2004's event, is open about his disappointment. 'We didn't add strong values to the 'Barcelona brand' as a city of peace, tolerance and knowledge. Much has been achieved, but ultimately it wasn't a success.' Hauck defends the 'world cultures from one Barcelona stage' vision from being too ambitious and utopian. 'Nobody wants to take risks. To be a pioneer is suicide.'
Simply Catalan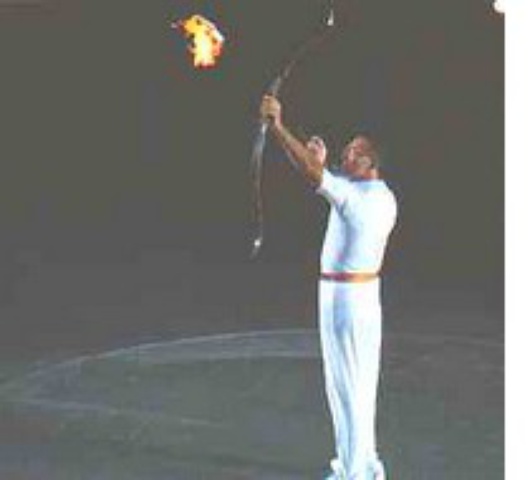 Barcelona's history of events date back to 1888. The Universal Exhibition was held on a park site, Ciutadella, and is now a part of the Ciutat Vella neighbourhood by the sea. Its 1929 World Exhibition is today's main exhibition centre in Montjuïc. Climbing mountains in the thirties to build the Olympic stadium (after losing out to Berlin in 1936, was eventually used for the landmark 1992 games) changed the whole concept of a city which previously lived with its back to the seas. But a 'provincial' Catalan mentality held Barcelona back from making Fòrum 2004 its biggest event since the Olympics.
'Barcelonians remember the Fòrum as madness, and mayor Joan Clos as a clown with his grand ideas,' sighs Alfred. 'At the end, we are very simple people.' Hauck adds to the indictment. 'Our generation is not open-minded at all. They're happy with our small local environment. The politicians don't know how to fit themselves into the world. The media are really, really Catalan, reluctant - we never believe in ourselves'.
I don't take his word as a biased foreigner; Hauck is German, but 'feels Catalan' - he crossed the Pyrenees with his mother as a child in the seventies. At times during our conversation, he reprimands himself for being too Catalan in his approach. Barcelona lost out: 'this will never happen again here, ever again, for sure.' Maybe it's a question of time - Hauck once compared the construction of the Fòrum network with the building of Gaudi's Sagrada Familia cathedral – a project that has been in construction for over a hundred years.
Being Barcelona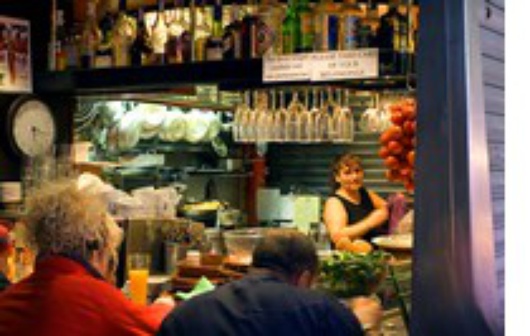 At La Boqueria market between the Ramblas and the Raval district, the locals discuss 'BREADANDBUTTER' (BB). The first edition of this prestigious fashion tradeshow took place on January 17-19th. Danielle de Bie, director of communications, happily explains why BB held their event in Barcelona over the German capital this year, marking the Catalonian capital as an important 'south axis' to Berlin's 'north'. 'We were taken to the city by its mekka of street culture. We met with great support from its authorities,' she says. Not surprising - the figures de Bie gives me from the Fira de Barcelona, self-defined 'wealth-generating platform' for tradeshows, showed that BB brought the Catalonian capital a turnover of 80 million Euros, with 84, 000 visits - approximately 50, 000 of those being international visitors.
Today the 'Barcelona brand' is the home of Barça FC, the Formula 1 Spanish Grand prix, Festes de la Mercè (every September) and the annual 'Sonar' music festival (summer) – whose closing concert at the Fòrum last year welcomed 300, 000 visitors. Paco, 23, from neighbouring Tarragona, disagrees that money has to talk for Barcelona to be more than just a brand. 'It just tries to be what it is - the second biggest city in a 40-million inhabitants country.'