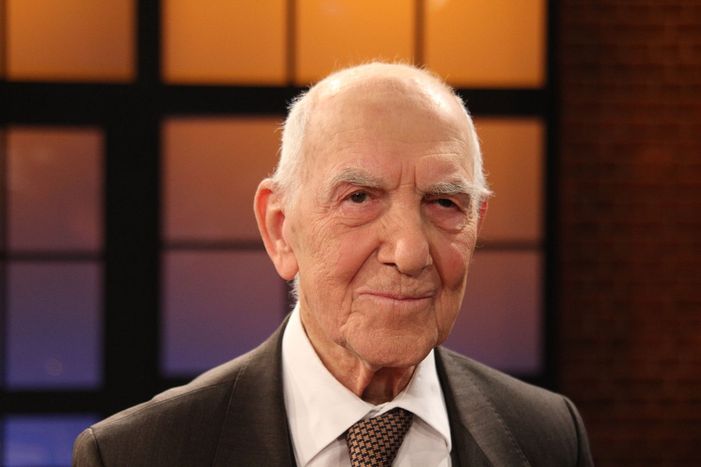 Obituary: 'Outrage' author and concentration camp survivor Stephane Hessel
Published on
He was a hero of the French resistance, a diplomat and a concentration camp survivor. He was the original author of the opus 'Time For Outrage!' which defined our generation of 'indignant' citizens on the European continent. We lose him, at the age of 95, on 27 February 2013
We all wonder what will be written on our epiteths once we are gone from this world, and I am sure we all believe that we will have done our little part for this world we live on. Everyone will surely wonder if they had been a good or a bad person before they take their last breath.
Everyone except, probably, Stephane Hessel, who did not live quite like others did. It was as if he was exposed to combat from the day he was born. He was a Frenchman born in Germany. He was a fighter, and his causes in the future included battling for those illegal immigrants, or those in conflict between Israel and Palestine. He was left-wing, he was a humanist, he was a patriot . The level of love that Hessel felt for his country, which was theorised in a book by the philosopher Simone Weil (The Need for Roots, 1952), has been a guiding frame for those who have preferred to relate the values of the Enlightenment through the resistance, to those others who wanted a patriotism based on racialism. 
At the age of 95, Hessel might have been the last humanist, patriot, and man of combat. His arm that has become his resounding echo, around Europe, is his best-selling 32-page manifesto, sold for the symbolic price of a euro, in 2010. In France Le Monde hailed him as the personality of that year. Time For Outrage was the foreshadowing of the 'indignant citizens movement' in Europe. We may not be Hessel, but we are not alone either. Grand men such as he were able to show us a period where humanism was drowning in the crisis, and finding it hard to conjugate its place in the future. 
They call us the lost generation, generation X or Y, mamma's boys and digital natives. We're left with this man's great legacy. Should we be re-reading his prophetic late masterpiece? Should we be finding the time to get outraged, as he advised us to?
Image: (cc) Abderrahman Bouirabdane/ flickr
Translated from L'Hessel et l'écume de nos batailles