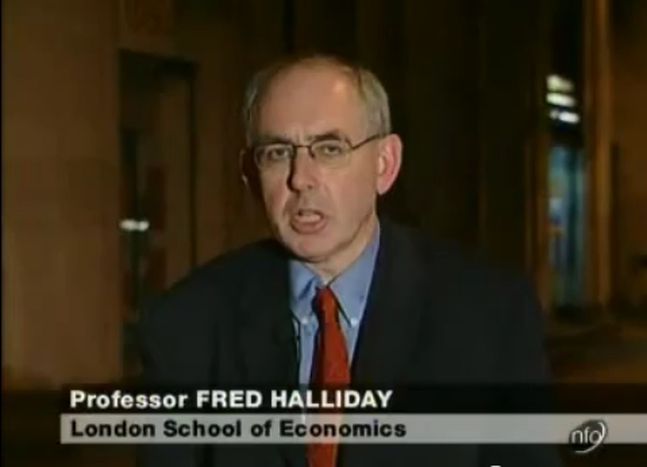 Obituary: Irish academic Fred Halliday dies in Barcelona
Published on
The Dubliner passed away on 26 April. No student in east-west relations would have escaped the work of this internationally acclaimed scholar in international relations, unabashed European socialist and eternal friend of the Middle East. Tribute from an Iranian Londoner who met the Irish scholar in Spain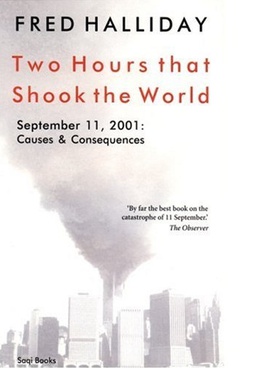 Most kids have footballers, pop stars or Hollywood actors for heroes. Mine aged thirteen was also Fred Halliday, an esteemed university professor and internationally-renowned Middle East expert. I loved history and politics as a child, especially of Iran and the Middle East, where my parents came from. I first came across Fred Halliday's name whilst reading about the 1979 Islamic revolution. I was hooked. Whilst my peers were reading R.L. Stein Point Horror books – an adolescent literary phenomenon of the early 90s - my nose was stuck in Iran: Dictatorship and Development (1979). I'm sure there are other students who, aged 17, also applied to the London school of economics (LSE) with the prospect of being taught by Halliday, who had been a member of staff there since 1983. When I started my international studies degree elsewhere in September 2001, his Two HoursThat Shook The World, about 9/11 and its consequences, was one of the first eagerly-anticipated books to be published on an event that had forced a shift in the study of international relations.
Europe-Iran: Fred Halliday's contribution
Many obituaries have been written since Fred's death on 26 April by those much better-informed than me on his career, political views and personal life. It's easy to imitate them and make a sweeping comment like 'academics and journalists alike will feel the absence of Fred Halliday's captivating and commanding voice for generations to come.' The truth is that he did spend the majority of his 64 years in bringing Europe and the Middle East closer, be it via his literature or his lectures. Nor was he afraid to be outrageously controversial. For every written word that made so much sense, like a thunderbolt of clarity, he always had something in there which you would passionately disagree with. His best known ideas were over intervention on Europe's edges: he agreed with soviet intervention in Afghanistan, Nato intervention in Bosnia and Kosovo and also the first gulf war against Saddam Hussein.
Halliday spoke of how the west failed to understand the Middle East - a region he had invested so much into understanding
Professor Halliday had time for anyone he met - a fan, a critic, a kindred spirit. This says more about him than a thousand descriptions of his essays. Before taking on a masters degree I worked for a project in Barcelona reconciling Europe and Islam, discussing European Muslims and garnering a mutual understanding. The project's very concept was something that Halliday had strived to do for decades. When I first met him for the project in the lobby of the Palau Baró de Quadras in Barcelona in January 2006, it was raining and dark. I was struck by how his stature matched his massive spirit, intellect, and celebrity. Halliday spoke about Iran in perfect Persian. He went on to give his talk in perfect Spanish; the other guests spoke through translators. He spoke of how the west failed to understand the Middle East - a region he himself had invested so much into understanding, and relaying his understandings to his students. The next time we met, he was leading a delegation of liberal Iranian post-revolution exiles from Paris to a conference. I was in awe of how a group, that included European Iranian scholars renowned in their own right, only had ears for their old comrade.
An international political future without Fred Halliday
Besides a passion for Iranian affairs, Fred absolutely loved Barcelona. When he made his semi-permanent move to the Catalan capital, no-one was surprised when he so effortlessly added Catalan to his already fluent Arabic, Persian, Spanish, Russian, Portuguese, Italian, French, and German. Probably my fondest memory is celebrating his sixtieth birthday in his beloved Argentinean steak house. In the truest way to marry European and the Middle Eastern cultures, we ate in abundance, drank Rosado, danced to Alabina and debated politics.
What would Fred say when Iran develops a nuclear weapon, when Tories take power in the UK or when eurosceptics start calling Spain the new Greece?
We were in contact over the last few years but never managed to cross paths again. The last time I wrote to him, I learnt from an ominously worded auto-reply that something wasn't well. A few weeks later I was told of his passing in Barcelona; the city he loved. It's a tragedy for the world of international politics. Friends and fans alike will be wondering what he would say when Iran develops a nuclear weapon, when the Tories take power in the UK, when Yemen becomes a failed state or when eurosceptics start calling Spain the new Greece. No doubt, Fred would have a perfectly-phrased, articulate and engaging comment on it all, that would always rouse a response be it in awe or outrage. As cliché as it sounds, it has to be said; Fred was and will remain an inspiration. As captivating an orator as they come, as charming as a true Irishman should be, and as determined as you'd expect from a preeminent expert in his field. Fred Halliday agha: una mosca blanca.
Fred Halliday is survived by two brothers, Jon and David, ex-wife Maxine and their son Alex
Image: main, screenshot from minute 06:40 in, where Fred Halliday discusses his reaction to 9/11 ©youtube.com/watch?v=0oUQe-uSvfw; Video Fred Halliday in Barcelona on Iraq by ©sbaiges/ Youtube