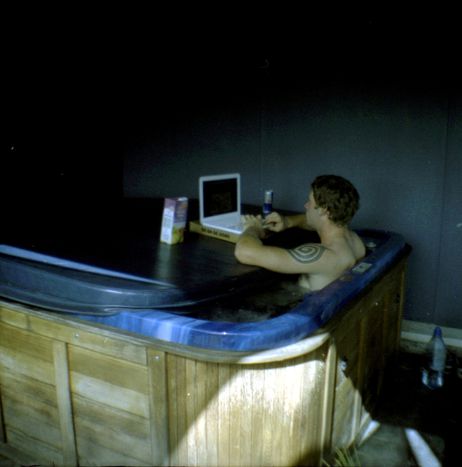 (Now closed) Wanted: English native language intern, cafebabel HQ, for a short summer in Paris
Published on
Free this August and September? Happy to come and trade ideas with us at cafebabel HQ in Paris? Can you run a magazine? Speak another language? Can you afford to move to France for a two month unpaid internship? Have you lived abroad before? Are you a native English language speaker? Our arms are wide open...
cafebabel is a European media which firmly gives the floor to actors in the civil society and the 'eurogeneration' – a term coined to recognise the first generation of mobile, internet-savvy European citizens. Above all, cafebabel is an innovator in the field of participatory journalism, and in encouraging contributors to express themselves in their native tongue. cafebabel was founded in 2001 by Erasmus exchange programme students. The idea was to cross linguistic and national borders in Europe by using the rising star of the internet as a vector of that expression. 
Based on the principle of participatory journalism, today the network comprises over 16, 000 registered members. Up to 1, 500 contributors and 20 'local offices' write about Europe as they see it – be it through the prisms of society, culture, lifestyle or politics. cafebabel gives young journalists and citizen journalists the floor to express themselves. It's a testament to the work of its volunteer contributors that cafebabel is simultaneously translated into six languages – French, English, German, Italian, Spanish and Polish.
For summer 2013, cafebabel is looking for a:
DIGITAL JOURNALISM INTERN, CAFEBABEL.CO.UK
MISSION
cafebabel is headquartered in Paris with a core staff of ten people, six of whom are professional journalists, each managing a linguistic edition. They co-ordinate, commission from and talent spot across the European network, which is fortified in various cities by our enthusiastic, committed volunteer local teams. You will be running the English linguistic edition for two weeks, and assisting the English editor for the rest of the time.
The role consists of:
Edition/ community management
You will help run the English linguistic edition of cafebabel the magazine. You will be looking after our volunteer contributors who write, translate or take photos for the magazine. You will be editing articles written in English (checking spelling and formatting, verifying information and optimising the articles to be easily found in the internet jungle). You will be supervising the translation process of articles from our other language versions into English, and editing these texts to fit our standards. You will be illustrating articles with images from creative commons/ photographers who have provided copyright.
Editorial orientation
You are expected to come to our weekly editorial meetings having researched original ideas which apply to our pan-European generation and the generational ideals of this magazine. You will be contributing to the definition of our editorial content.
PROFILE:
Preferably with journalism qualifications. Excellent general knowledge and high interest in European news and affairs.
Digital native at ease with web 2.0: have you edited a blog? Used social media?
Native English tongue applicants only. Speaking French or one of our other operational languages (Spanish, German, Polish, Italian) is important too.
Ability to demonstrate ease in newsroom.
You have a taste for challenges, are stimulated by an international atmosphere and you're willing to devote two months to working on a long-lasting editorial project for the future.
You're happy to do all this in the company of a young, transnational, motivated team who you know you will have the most productive cultural clashes with. A good sense of humour, sense of initiative and team spirit.
WHERE:
Paris, France
CONTRACT
This internship is not paid. Your monthly transport fees will be reimbursed upon proof of receipt. 'Convention de stage' mandatory.
APPLY
Start date mid-August until mid-October - dates flexible, but we require you to be in the office by late August. 
Please send a CV, letter of motivation and an article on a European topic (read our site carefully to best judge our editorial line), to editors@cafebabel.com AND job@cafebabel.com by 29 July.
Good luck!