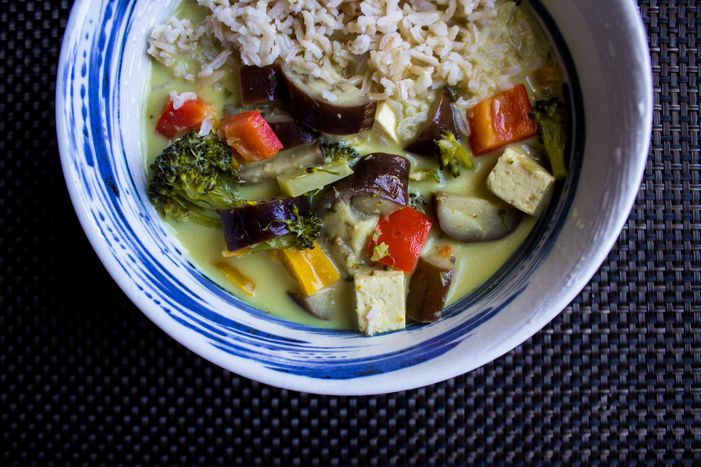 Nom nom nom: Vegetarian cooking for dummies
Published on
As a culinarily-challenged Englishman who's also a vegetarian, living in Paris and regularly cooking decent meals can be challenge. Here are some basic meal ideas that I've stumbled upon for others who may enter the kitchen with confusion and sometimes, trepidation.
Courgette and feta burgers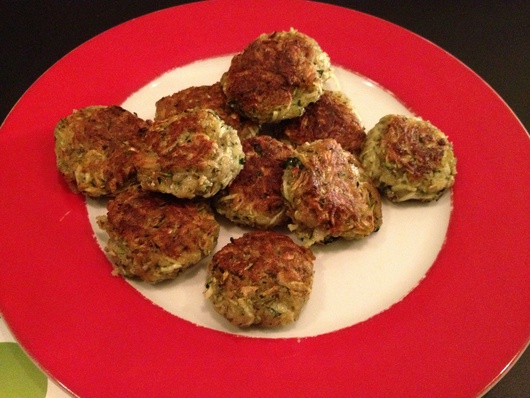 I was taught this gem by a Portuguese friend last year in Denmark. The burger consists of grated courgette, onion and garlic, with feta providing an extra kick. Pro tip: use smaller courgettes as they hold less water. Also, remember to drain the grated courgette to avoid a soggy burger. All you need to do is mix the above with bread crumbs and an egg to make patties that are ready to fry.
Tartine
To pay homage to my French hosts, this is an open sandwich, grilled with Saint Marcellin cheese (basically a much nicer Brie to someone like me) and with honey drizzled on the top. It's great with a simple rocket salad on the side.
Pasta with a red pesto/crème fraiche sauce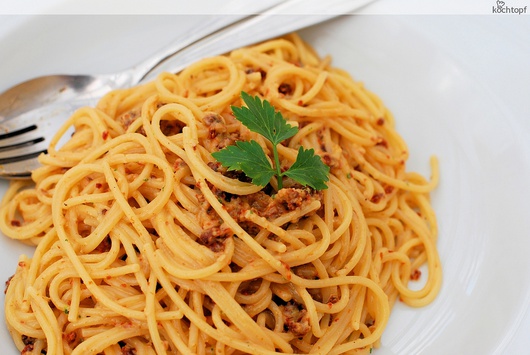 I could've just written five different pasta dishes on this list but the Spanish editor wouldn't allow me. So, with apologies in advance to all Italian readers - this one probably deviates from everything you consider acceptable. It's spaghetti with a tonne of vegetables (unlike the picture opposite), from tomatoes (though they're a fruit), peppers and mushrooms, along with the obligatory onion and garlic. I've even found a fantastic vegan store in the Strasbourg Saint-Denis neighbourhood called Un Monde Vegan, which means I can add some much-needed protein via some soya chunks.
Thai green curry with tofu
A classic that's easy to make as long as you buy the green curry paste and don't attempt to make it. Believe me, I've tried. Then your sauce is pretty much done with coconut milk, some vegetable stock and a little soy sauce. As for vegetables, peppers, courgette and sweet potato do the job. Finally, the tofu should be marinated well in the green curry sauce, as otherwise it won't absorb any of the taste.
Scrambled eggs on toasted croissants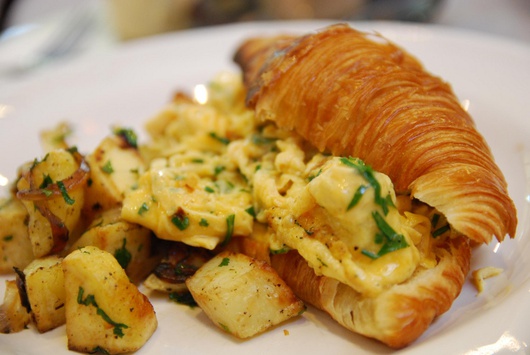 It's not all about dinner. This one is ideal for a hangover. Remember to use quite a bit of milk and butter to make the eggs creamy. You should cut the croissants into slices and then toast them - also on a frying pan and together, it's fantastic for breakfast or brunch. Recently, I even tried adding a dash of curry powder to the mix - and I think it works!
So there you go! Go forth with these cooking ideas from this amateur and prosper (or at least, try to)...