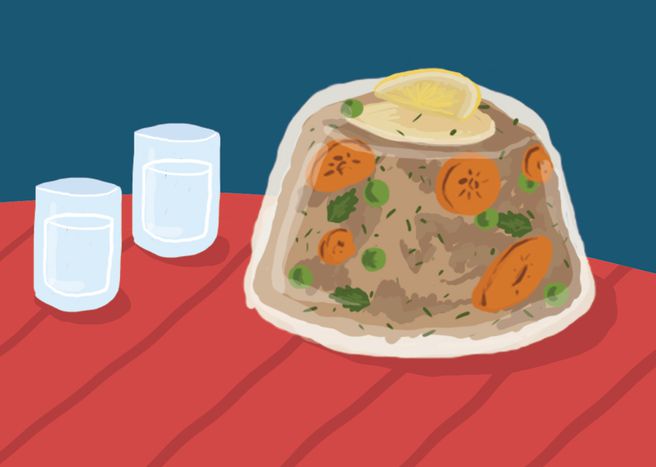 Nom nom nom: 6 European appetisers
Published on
What do Poles, the French, and Germans eat as appetisers? Let's take a quick trip through Europe to see what is served in different countries to whet the appetite. Bon appétit!
Lorneta z meduzą - Poland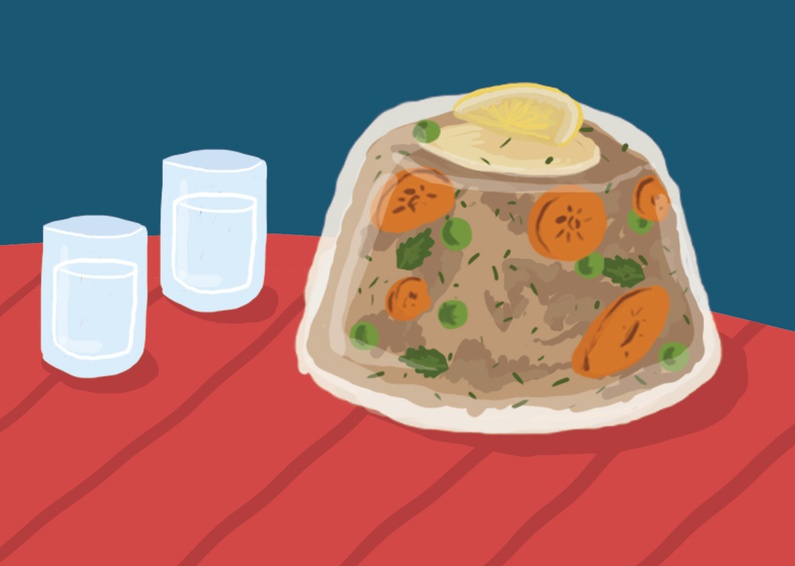 The literal translation of this Polish snack is "binoculars with Medusa." The Gorgon from Greek mythology refers to a small cone made of gelatin and chicken, while the binoculars are the two glasses of vodka that, according to tradition, must be served along with this tempting appetiser.  For many young poles, the lorneta z meduzą brings to mind their grandparents, because in the days of Communism, this was a typical refreshment, easy to prepare and cheap, to whet the appetite.
Pâté en croûte - France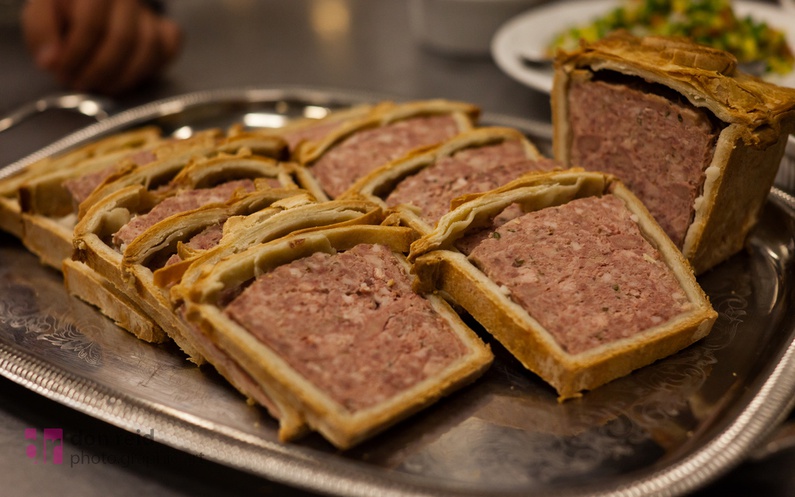 This "pâté in crust" is a French specialty that was first prepared in the Middle Ages. In those days, it was the lords' appetiser, only slightly different from what is eaten today, because the covering that surrounded the pâté wasn't edible and served the purpose of keeping the interior fresh. Now, it's a puff pastry shell that can be filled with pâté or meat. Interestingly, there's a worldwide contest centered around this snack. FYI, the 2014 winner was the Japanese chef Hideyuki Kawamura.
Taralli - Italy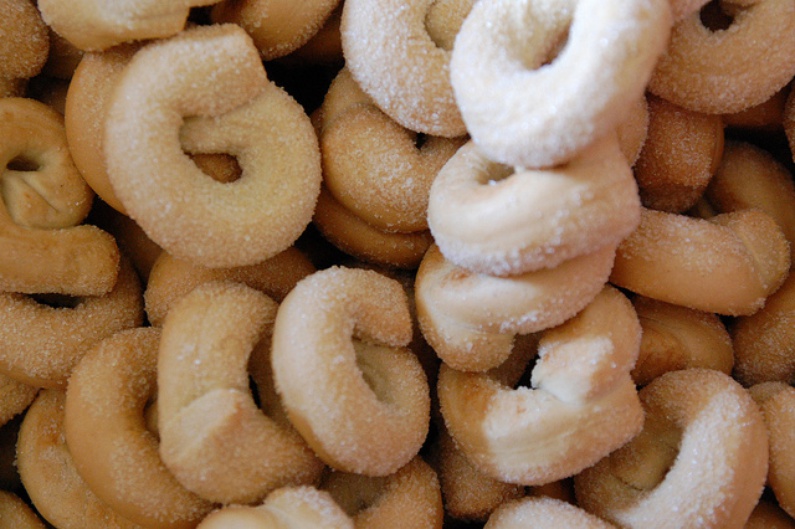 Taralli are typical Italian appetisers that are hard to stop eating. This small variant on the doughnut is traditional of southern Italy and is a bread-based food. All kinds of spices and condiments can be added to the dough, such as dried onion, cayenne, rosemary, thyme, and anything that makes it attractive. In the region of Apulia there is also a sweet variant that can be made with wine, lemon, grapes, or according to the customer's wishes.
Crumpet - United Kingdom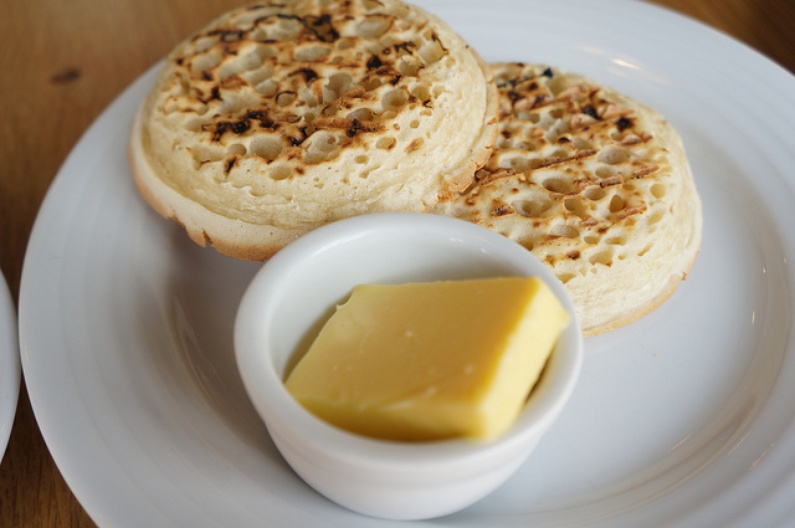 In the United Kingdom it's not unusual to find this 'griddle cake' in the aisles of the supermarkets, or when having a mid-afternoon snack with tea, of course. It's a small cake made of flour and yeast that can be mixed with any kind of accompaniment, from butter to honey or jam. Its preparation isn't too far from that of a pancake or a French crêpe, so there's no excuse to not host guests in this most British of ways.
Cortezas de cerdo - Spain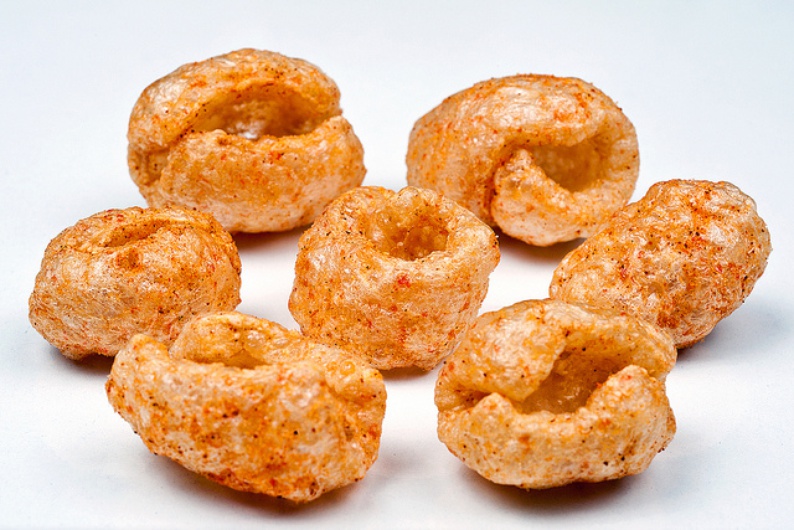 One of the most typical Spanish appetisers are pork rinds, a salty snack that's not for the delicate. As the name indicates, they are made from pork rinds, that is, the skin of the animal, that, after being cooked, are fried in very hot oil. The food industry saw a good opportunity in this snack, and it's available in almost any food store. But the real recipe, without artificial colouring or preservatives, is served in some bars, and is a treat for Spanish palates.
Erdnussflips - Germany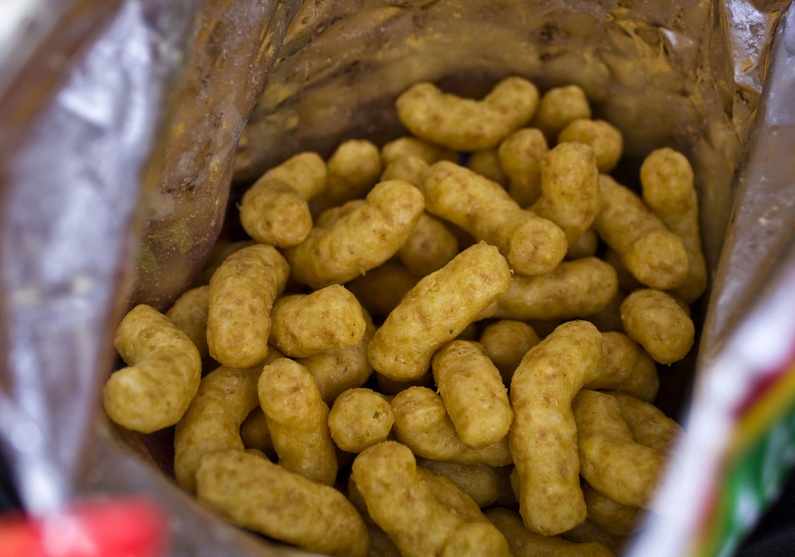 Although it isn't a deeply rooted German custom to have appetisers, they do have the difficult-to-pronounce erdnussflips. These are flakes of corn flour with a peanut flavouring. In Germany, they are usually enjoyed during a Feierabendbier, a meeting with friends after work over a well-deserved beer. Although this snack seems attractive and inoffensive, it's high in calories, though this is a concern that a third or fourth beer will easily erase.iamm
Translated from Ñam Ñam: 6 aperitivos europeos