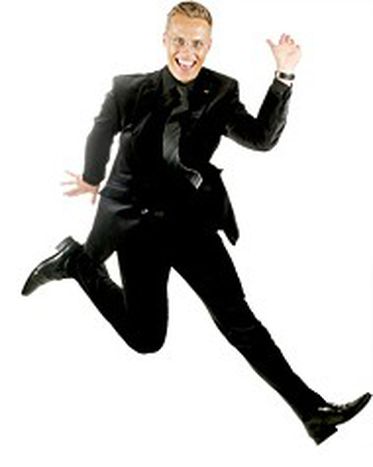 No love for lobbyists?
Published on
In the upcoming weeks, conservative MEP Alexander Stubb is due to propose a new legislation to control the some 15, 000 lobbyists in Brussels
Siim Kallas, the EU commissioner for administrative affairs already said it once, on 18 June 2007: 2008 will be the year of examining how lobbyists are financed in Brussels, 'so that we can make the work that politicians do transparent for their public,' he was quoted in various national dailies.
However, it's not the European commissioners, with their legions of employers, who are the ones that most profit from the 'help' or advice of lobbyists. In fact, it's the MEPs themselves who use them, as well as having their usual couple of assistants mill around them. Kallas believes that compulsory registration for lobbys is the best step forward.
Eternal suspense
'It's almost as if it were obligatory,' says Frenchman Charles de Marcilly, who works for ESL, a strategy consultancy founded in Brussels in 1993. Officially, he is a business, intellectual property or energy consultant - but he admits that his work 'is lobbying.' It's this ambiguity which helps the average citizen to distrust the relationship between European politicians and private interests. Thus, a register has been created to anticipate and avoid the possibility of corruption scandals, like American lobbyist Jack Abramoff in 2006. It may have been across the seas, but it helped reduce citizen interest in European construction.
'You need to understand who lobbies and who doesn't,' continues the 27-year-old. He agrees with the creation of this register because it would mean clearly indicating all sources of funding and the figures from every lobby. 'Lobbyists should auto-regulate and clearly differentiate themselves from the black sheep who use illegal methods to influence the tasks of community legislators,' he adds, in defence of those pressure groups from eastern Europe who 'still have a young democratic culture.'
'The register should be obligatory,' says German lobbyist Tobias Troll, advocacy officer for the Development Education Exchange in Europe Project (DEEEP), near the European platform for the NGO Concorde. This initiative helps European NGOs in the education sector to maximise their efficiency, and establish and nourish NGO partnerships with European and national institutions.
Power to the five?
Alongside the three classical powers of the state of law and the designated fourth power (communication methods), it's fairly reasonable to consider lobbies as the fifth. 'I wouldn't go that far,' explains Troll, 'because whilst the other powers are quite transparent, lobbying isn't quite there yet.'
The problem is that MEPs cannot have all the specific know-how on every single matters they deal with. 'They are increasingly turning to consultants and lobbyists to take the pulse of local interests and private companies,' says de Marcilly. Interest is more on the lobbyists, because they are the 'real representatives of companies or industrial frameworks.' Consultants are 'mere intermediaries. How can they understand? The Michelin representative knows more about pneumatics than a simple consultant.'
Does this mean that lobbys mark the European politican agenda? 'I want my specialities to have a political materialisation,' Troll says. 'But I know that good arguments are the instrument for them, and in the end power always stays in political hands - it always decides.'
Stimulating occupation
Despite the current lack of transparency surrounding the identity of lobbyists (many declined to answer questions or reveal their names for this article), and their influence, one too many myths surround them. 'Of course to do this job you have to be able to mix with other people, but our direct contacts with MEPs is minimal,' clarifies Troll.
Lobbyists should jog through MEP corridors and ensure they are seen on a daily basis, to 'establish the first contact with an MEP within five minutes, and to further develop their relationship with their assistants via email. The impact our opinions can have will only be big if we are serious and constant,' adds de Marcilly. For him, this job is a passion mixed of various smaller roles – lawyer, solicitor, journalist, communicator, politician …
'Deep down it's a job which is simpler than it first looks like,' he concludes. 'MEPs are grateful to us. The hardest thing is to know how to react on time to the work politicians do; it's about the email that I should send today to suggest a modification in an amendment, because tomorrow it may be too late.'
Translated from Lobbys: entre el registro y la pared