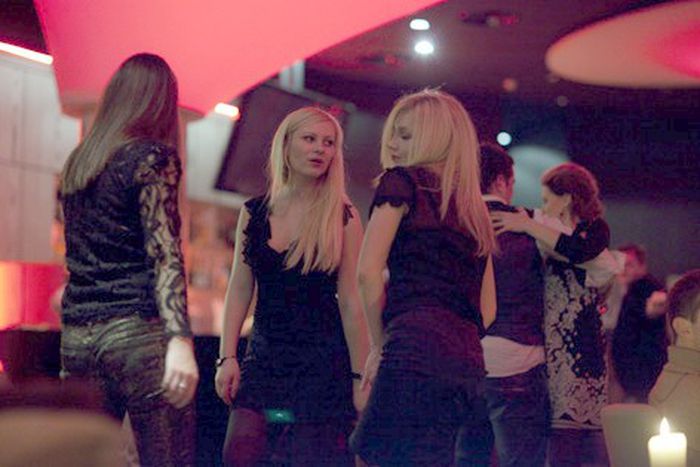 Nightlife in Vilnius: ethnic minority benders
Published on
6.7% Polish, 6.3% Russian, 1.2% Belarusian, 0.7% Ukrainian, 0.1% Yiddish, 0.09% Tartar…approximately 115 communities of ethnic minorities were listed in this vein in a 2001 census in Lithuania. How integrated are these groups in local society? One way of finding out is by hitting the tiles
They go to separate schools. They have never had the opportunity of mixing with one another. Yet they go on living together in a city which was by turns Russian, Polish and is now in Lithuania, a country which became independent for the third time two decades ago and is still moulding a new identity. Lithuania's 'ethnic minorities' are recognised under state law. They even have their own institution, the so-called division of national minority affairs, although its director Kastytis Minkauskas has some trouble explaining what his office is officially supposed to do when we meet at the Plumbum bar. There's only one way left to judge the level of post-soviet integration and exchange of the different groups in the Lithuanian capital, then. Monitoring the mood in buildings listed for socialising after the sun goes down, of course.
Face controls
Before drinking the locals under the table, there are three things to remember about minorities and integration in Lithuania. First, there's the language. 'We were part of the soviet union and so we all had to speak Russian,' explains Vilma, a 26-year-old Lithuanian who speaks a little Russian but fluently in English. 'Now that's all over of course.' Secondly, there's the simple fact of not being Lithuanian - although being a foreigner can be an obstacle in any country on occasion. Thirdly, there's the company. It's easier to be alone at a bar and join a group than be part of one group trying to join another. In Vilnius, almost every club runs strict 'face controls'.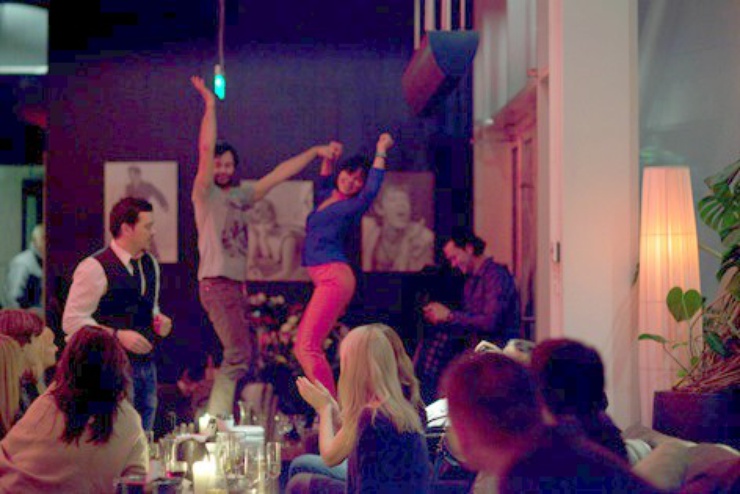 I find myself a willing nightlife guide in his mid-twenties who seems popular; at least, he is recognised on the street throughout the night by various friends and acquaintances. 'If the bar's owner has got Russian friends you can bank on them telling other friends and there you get a Russian bar,' he says, explaining one of the main maxims. Plumbum, where I met the official from the division of national minority affairs, is a bar serving mostly the Belarusian community, although the majority of residents in Vilnius aren't aware of it. It perhaps goes some way to explaining this unofficial necessity to launch parallel nightspots from the 'mainstream'. 'A Pole can have problems in a bar if they act like a Pole,' flails my guide, referring to the fact that these clubbers may expect bar staff to automatically speak Polish, for example. 'I mean foreigners are part of the city but…'
Churchgoers by day, drunkards by night
The busiest bars lie on a stretch in the old city, beginning at the Gate of Vilnius. We are told that during the day, this part of town is 'full of Poles heading to the catholic church in the neighbourhood', and that by night it's full of 'drunkards of all nationalities'. There are two types of bars, my increasing number of sources continue: 'bars which have a cultural function and bars which are strictly for drinking in. The latter are mostly associated with the Russians.' Unfortunately these establishments shut down as quickly as they pop up on the scene as they're often created to 'launder money'. Absento Fejos ('Absinthe Fairies') is one exception to the rule. The only bar in Vilnius which has managed to have some staying power is surprisingly also the bar secretly prohibiting entry for foreigners. With time the rule has become more lax – 'a VIP Russian can get in, for example,' says my guide. We rap on the doors at around 3am; but we obviously didn't look or dress Lithuanian enough and are denied entry.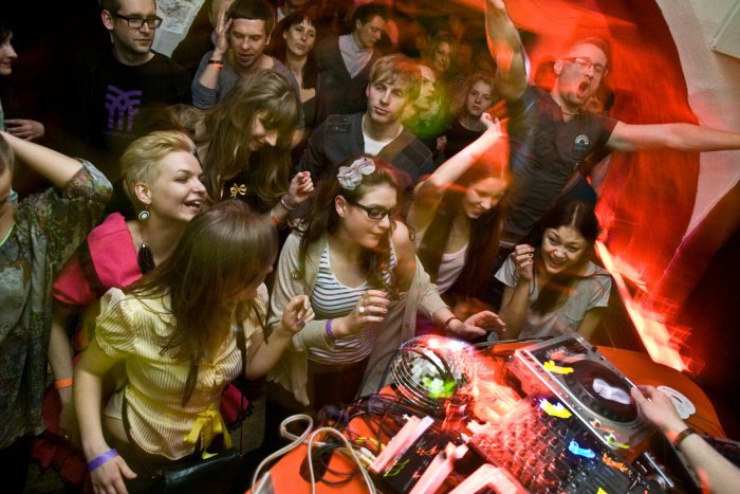 Onwards to Gorky, a bar-club whose 'art director' explains that he has lost a lot of clientele since Lithuanians started emigrating to Great Britain. One of the resident DJs, a Russian lad of 23, is smoking and speaking in Russian on a sofa at the lower part of the bar with his Russian friends: these are the only ones he goes out with. He's less enthusiastic when we mention Metelica, an apparent Russian hot spot. 'Only people without taste go there,' he says.
Russian Lithuania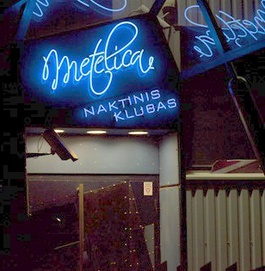 1995 saw the founding of a 'Lithuanian Russian union'. According to a report published by the European commission against racism and intolerance (ECRI) in September 2011, the Russians accuse the 'nationalist' Lithuanians of 'harassing them'. Two days later it is time to pay Metelica a visit, but it's hard to find a taker to join me. 'Five years ago I saw something really horrible there and I don't want to go back,' is my guide's reason. Other say it is dangerous, and that I am crazy to try to go alone. People we meet on the way seem to pretend not to know where it is or look surprised when we ask for directions, as it is slightly out of the city centre and at least a thirty minute walk. 'Ah the Russian thing,' says one passer-by. Is it really only Russians who go to this bar? We end up at neon panels and a grey door with three small windows flanked by three Russian bouncers. It is half past midnight. One door opens: 'No'. It closes again. We try but fail to speak with the bouncers, so go for the groups of young people hanging around by the entrance instead. 'There's a dress code today,' they explain, but we're dressed as casually as they are, so we defy the Lithuanian cold by taking off our coats and scarves to pose again at the windows by the door. 'No'. Even when two Russians and a Lithuanian girl try to pass us off as their friends, we're still picked apart from their crowd. 'You can come in, not them - and I can't tell you why,' snarls the bouncer.
Read 'Soviet nostalgia: Russian drink, bunker parties and film in Vilnius' on cafebabel.com
Talking about integration via the bars of Vilnius is a tall charge, especially when you can't get into some of them for how different you look. Our limited experience indicates that the 115 ethnic communities that exist in Lithuania probably don't mix together socially, at least when it comes to scoping the city's nightlife. It's a sensitive topic too; no-one said it would be easy to get used to change or move on quickly from a recent past which was not shared by everyone in the same way. As one employee at Centre Plus, an organisation which helps immigrants in Lithuania, says, 'We're not a very welcoming society, but we will be, with time.'
Many thanks to the team at cafebabel Vilnius including Daiva Repeckaite, our guide and Francesca Magistro. This article is the second edition in cafebabel.com's 2010-2011 feature focus series on multiculturalism in Europe
All images © Francesca Magistro for cafebabel.com, December 2011; Gorky courtesy of © Gorky official facebook page
Translated from La vida nocturna de Vilna: El camino a la (des)integración