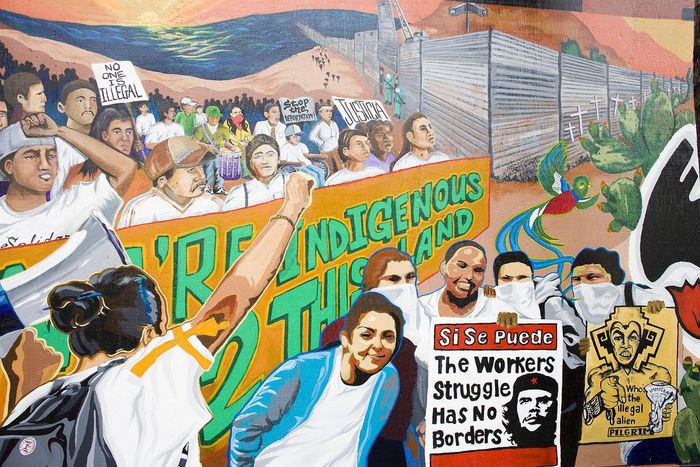 Niang Mor: story of a Senegalese 'near-extradition' from Italy
Published on
Translation by:
mary maistrello
You'd hardly believe that he was 57 if you saw his papers. Mor moved to France in 1982, then Germany four years later, to finally settle in Ravenna in 1990. He has a regular trading licence, has always been in work and has never had any trouble with the law. The story of his incredible 'near- extradition'
Niang Mor lives together with other African immigrants in Mensa Matellica, a small town in the Ravenna countryside. 2009 has been a hard year for him: he earned a lot less because of the financial crisis, and his dying mother needed his support in Senegal during her last few months. Returning to Ravenna in September - a very big part of his life now because his brother and many of his friends are also there - he applies for a renewal of his residence permit. He is turned down because he didn't have enough income.
The story moment by moment
In fifteen days, Niang Mor is told, he will have to leave the country. 'I've been here for nineteen years,' he explains. 'I have always worked, paid my taxes, never been in trouble with the law and my brother offered to lend me a hand until I found work again,' says Niang. 'So how could they say that I would have to leave because I was an illegal immigrant?'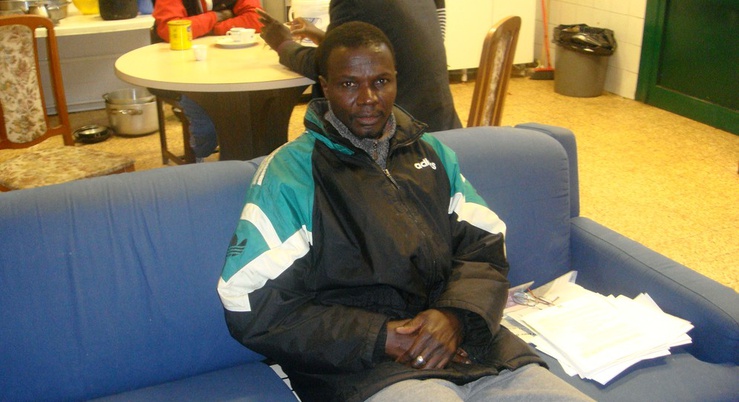 He decides to stay. The police track him down, and one early morning on 2 November he makes his way to the police station with a friend to sort out his state of affairs. At 2pm they advise his friend to return home because it's all going to take a long time, but they don't tell him anything regarding his future. Actually, while he's waiting, they are starting to get his deportation papers ready and the chief officer is getting ready to signthe deportation declaration for that same day. At 4pm he is bundled into a police car, and is told that they'll take him far away to an identification and deportation centre (CIE). Niang doesn't even have the strength to speak. He is alone and has no-one to talk to; friends and family don't know what is happening to him; he has no money and is on a journey into the unknown.
Detention Gorizia, deportation Malpensa
8.30pm: he is at the Gorizia CIE. He is given an ID ticket. Number 114. All his personal belongings are taken away - his camera mobile phone, his watch and his gris gris, the good luck charm which is his most cherished possession and reminder of his loved ones back in Senegal. None of these items are ever returned to him. All he is left with is his old mobile phone with which he phones a friend, who then contacts a lawyer on his behalf. No-one tells him how long he will be detained there. They say 'from three days to six months.' The CIE is packed full of people but clean. The food is bad, very bad, and in a very short space of time he loses 7lb. His legal representative arranges a date for an audience with the justice of the peace to review his case. The hearing is on 3 December, but at 1am the day before, he is woken up and told to get dressed quickly. At that early hour his lawyer is not contactable, but Niang manages to reach his friend and warns him that 'They are taking me away, but I don't know where.'
They tie his hands with plastic string. 'We're taking you to Senegal'
In the car he is told that they're heading for Milan. The fear grows in his mind that he will be deported. The fear becomes reality when the car reaches the city and veers towards Malpensa airport. Niang shortly finds himself alone in a small airport departure lounge. His nineteen years of life in Italy are a blur before his eyes, his brother and friends who are still in Ravenna, the awareness of his exemplary conduct, his contribution to the country's development, his sense of injustice at being treated like a number without any trace of compassion. They tie his hands with plastic string. 'We're taking you to Senegal,' they tell him, taking him out of the room. In the corridor he finally explodes. "I am not an illegal immigrant,' he shouts, holding onto some iron bars with all his strength. Help arrives. 'I'm not going back to Senegal,' he shouts, but they subdue him and take him back to the room. They give him two injections to calm him down, they bind his wrists, knees and ankles with sticky tape and carry him like a sack into a small van. Having reached the plane they carry him and place him into a seat, hand, knees and ankles still bound with tape. Niang will not quieten down, the agents' pleas to be calm having no effect on him. He shouts, twists and turns so much that he is noticed by the passengers and the captain, who refuses to take off because he is too wound-up and could be a danger to flight security. Niang is taken off the plane, but not before the tape is taken off his knees and ankles, so that he can 'walk away on my own two legs like a free man.'
Epilogue
'That was the most unbelievable day of my life,' Niang tells me, having fun in telling his story alternatively in German, English and French, in a sort of competition to see who can speak the most languages (a race which I'mlosing miserably). The rest of the story is recent history: the city of Ravenna stood together firmly behind him, a demonstration of 1, 500 people to support his cause. The deportation decree is suspended on a procedural error, we wait to see if his future will be safe.
Video: official website of the French filmmakers collective for illegal immigrants
Translated from Il caso Niang Mor: cronaca di un'ordinaria "quasi" espulsione