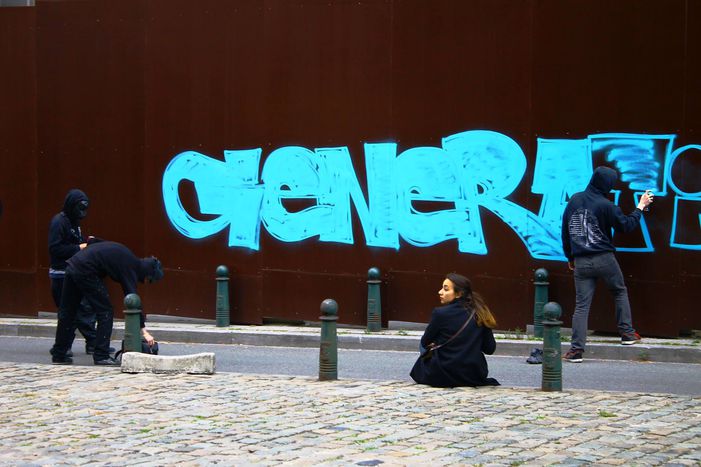 Next Generation, Please: when art wakes Europe up
Published on
On Tuesday 17th of May, BOZAR was opening its new abundant exhibition: Next Generation, Please which you can visit until May 29th. CaféBabel wouldn't have missed for anything the chance to see how today's youth questions, dreams and rethinks Europe with 12 eclectic, and electric art pieces around the question of borders and identities, so mature that they'll move you. 
Around fifty students, from 15 to 25 years old, spent the last six months debating around Europe. Next Generation, Please is the "young" version of the project New Narratives, which gathers intellectuals, architects and artists around the crisis our Old Continent has been overcoming lately.
Teaming up with their schools - and with the patronage of Herman Van Rompuy -  the students met artists, politicians, and art teachers to help them create their projects to depict Europe. What comes out of it ? A bitter-sweet, sometimes violent and disenchanted exhibition, facing the issues of immigration and identity. And the Palais des Beaux-Arts has the honour of arbitrating this merry mess, teeming with activity, for the two upcoming weeks.
Here is a little appetizer.
Hood law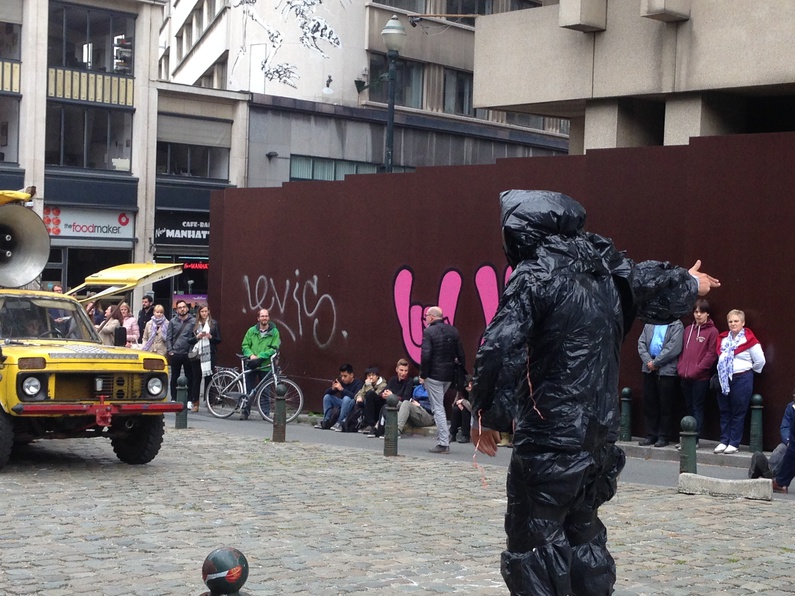 The exhibition started outdoor of the Palais with a street performance of the collectives Studio Urbanization and Mestizo Arts Festival.
All of the sudden, a comedian appears from a pile of garbage and starts a slam, pointing at the crowd, his fingers in a gun shape. Right before three graffiti artists, all dressed in black, start shaping with paint the words "Next Generation Please" on the sheet steel wall.
The nervous rhymes start flowing out of Spitler's mouth – a rapper. He is standing on his yellow pickup. The background music is anxiety-provoking. We met him after his performance and he explained for cafébabel the meaning of his text, written in Flemish. He describes the harshness Hood Laws, going from the racial profiling he encountered to the rejection of his teachers treating him like a thug, good-for-nothing. The exhibition keeps going on in a a small garden, where objects laying on the ground mingle to form a street-style cabinet of curiosities. 
Plural Individual - United in diversity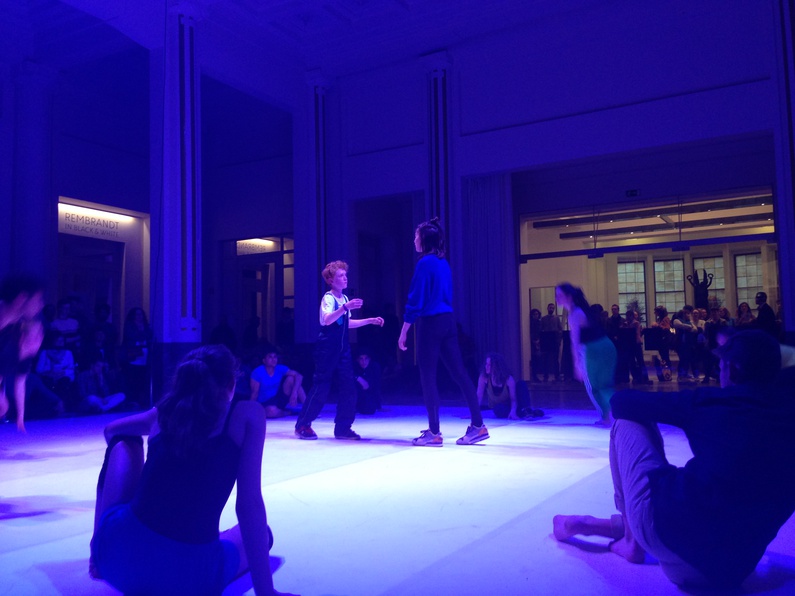 Second live event of the evening, Plural Individual is a modern dance performance which is truly impressive.
Helped by two choreographers, eleven young people, aged from 11 to 19 had five months to set this half-an-hour long show of a rare intensity. Mixing theatre and modern jazz , lindy hop, break dance and ballet.
Three of the dancers, Noortje (19), Makar (16) and Kasra (17), tell us – still short of breath – about how this choreography shows compositions of collectives pictures, which burst and then infinitely come back together. There is no need to further explicit the reference made to Europe and to the forces – both centrifugal and centripetal – which are building and destroying it.
Regarding the creative process, the three students confirm us that the choreographers simply stated "do your thing, your dance moves, show me your favourite animal". And all these individualities came together to build a tight-knit group, impressive with its energy and its presence in the room.
Survival Kits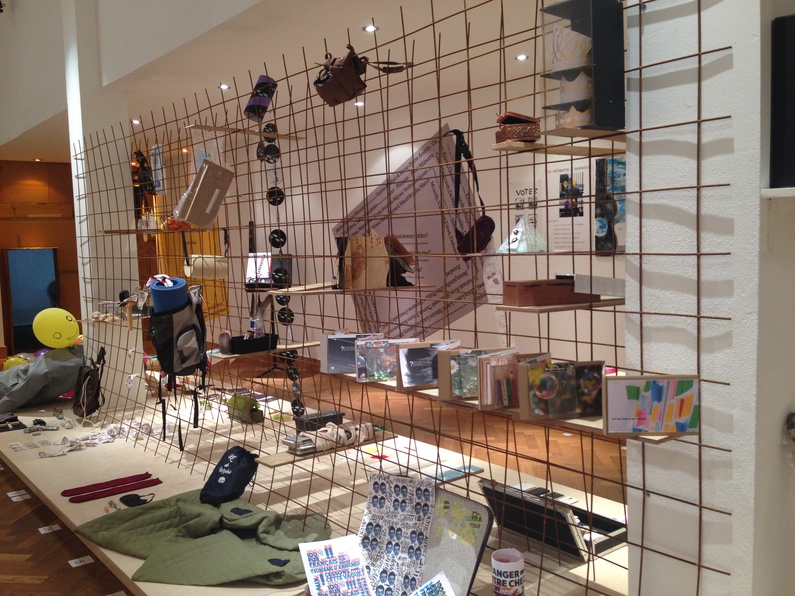 BOZAR's back rooms deliver the rest of the exhibition. In a completely different, lighter, funnier and sometimes dreamlike atmosphere are the Survival Kits exhibited.
In the middle of the room, a metallic structure – in the shape of a boat hull – with objects hanging from it and composing about thirty survival kits, was created by the students of the Institut de Saint-Giles. There's Morpheus's with a pillow, ear plugs, and a blanket. The Creative's, the Memory's, Intimacy's, and even the Tax Evader's one with a metallic suitcase filled with banknotes, a Rolex, and plenty of smartphones.
Professor Mangeat explains us she gave her students two constraints: they should be able to justify the choice of the kit and the objects within, and working with an artisan (welder, ceramist, cabinetmaker…) to come up with a unique and handmade project.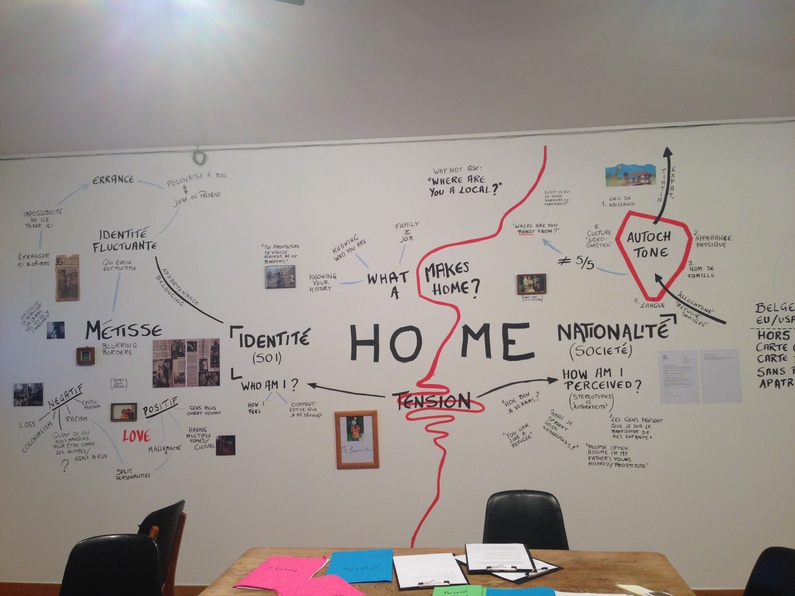 Of course, many other surprising visual work are waiting for you at the Next Generation, Please exhibition, such as the diverted report from the "FOK" News, a heuristic scheme of identity right against the wall, and many other little treasures.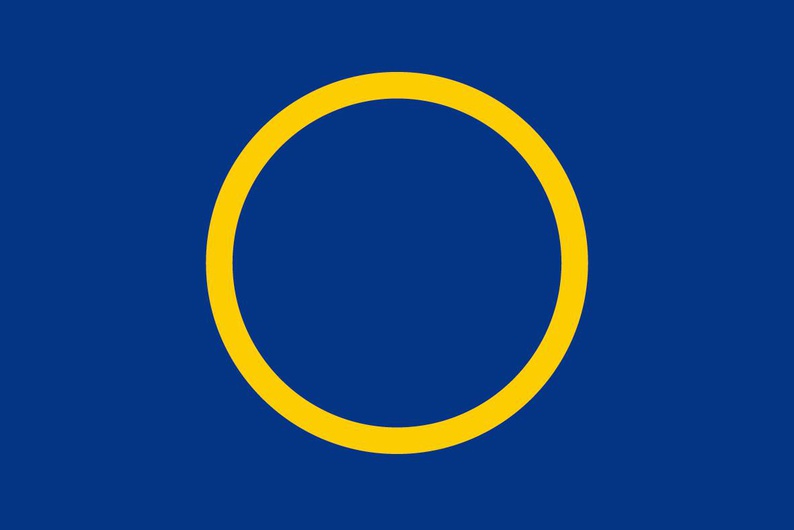 Translated from Next Generation, Please : l'expo qui secoue l'Europe