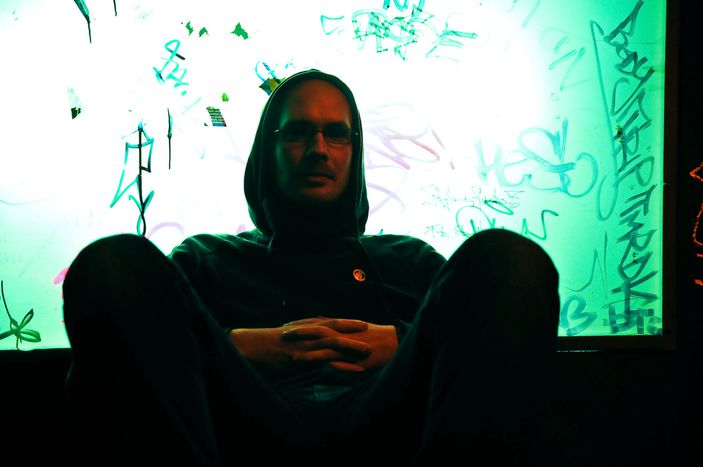 Netaudio festival 2009: kick in the teeth for traditional record industry?
Published on
Translation by:
Elaine Jordan
While traditional record labels plunge deeper and deeper into trouble, new formats for distributing music via the internet are basking in their success following a sell-out festival in Berlin
After Netaudio'05 in Berne, Netaudio V2.05 in Cologne in 2006, and successive editions in London and Berlin, the four-day Netaudio 2009 festival was held in the German capital between 8 - 11 October 2009. The festival honours netlabel, which is a new set-up for distributing music online. For those unfamiliar with this increasingly trendy music concept, 'netlabel is a digital record label which allows its music to be legally downloaded (usually for free). Its artists benefit in the long run via other means, such as gigs.' This is the view of Antina Michels, who speaks from the festival venue Club Maria on the bank of Berlin's river Spree.
'Netlabel goes against the capitalist 'Me' concept, it offers an alternative to the traditional music industry'
Michels' research on social networks has been published in a book about the netlabel phenomenon and is available free of charge under the creative commons scheme. 'In terms of its creative and intellectual drive, the netlabel concept is based on a model of micro structures. It goes against the capitalist 'Me' concept and offers an alternative to the traditional music industry,' runs an extract from Antina's book, which sums up the concept behind netlabel. It's no coincidence that the Popkomm festival - Berlin's celebration of the finest in the traditional music industry - had to be cancelled in the same year that the first major festival celebrating netlabel took place in Berlin, and on top of that, with a budget of around 50, 000 euros. The 'All Together Now' event was its replacement, which aimed to combine the new formats for music distribution with the music industry's traditional structures.
Crises and alternatives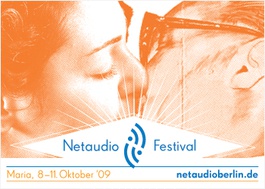 'It's obvious that netlabel is going to be a serious threat to the traditional music industry whose outdated systems have landed it in a real mess. It seems unfair to me to say that the internet is totally to blame,' says Antina. She's got to know many musicians whose work would never have been edited and distributed by the major record labels. Those musicians need this sort of exposure if their work is going to count for anything. 'I'm not sure if the cancellation of Popkomm was a good sign for netlabel, but since then, it's been a sign that things have been changing.'
It's sounding more like a kick in the teeth for the big record companies as they look on helplessly at the growing internet phenomenon. The question is whether netlabel will loose its rebellious streak as its influence grows. Antina doesn't think there's an easy answer especially as the unpredictable, self regulating style of the internet will make it very difficult for the traditional music industry to support this type of format. For now though, the festival is going to carry on. Following negotiations between German and English net labels, the 2010 Netaudio festival will come back to London. If everything goes to plan, the festival will alternate between the two cities with Berlin hosting the Netaudio festival again in 2011. It's also hoped that other cities will sign up to the initiative especially now net labels have been set up worldwide.
Translated from Netaudio Festival: una bofetada a la industria del disco tradicional