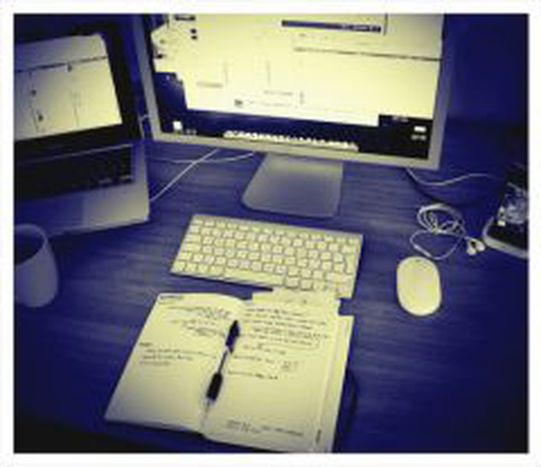 Neo-Journalism: Aspects of a Changing Profession
Published on
By Aris Kokkinos Translated by Danica Jorden An international conference on online journalism, or neo-journalism, was held on 3-4 October in Brussels. Some illumination on this massive construction think tank. October, month of chestnuts and chestnut trees. For a profession in crisis and under the scope, the Neo-Journalism Conference offered ways towards solutions.
Organised by Belgian universities UCL and the FUNDP, 40 researchers specialising in the field were brought together. Though impossible to summarise the programme's 12 sessions, there were two recurring complementary themes.
Amidst the profusion of practices born of the digital age, there is first off the data journalist, with two arrows, computing and editorial, in his quiver. Sylvain Parasie (Paris Est) introduced the journalist programmer. First appearing in the United States in small groups uniting editors and computer scientists, the programmer journalist is a fusion of the two and the future of the profession. Typical of these new forms of writing, Nathalie Pignard-Cheynel (Grenoble 3) unveiled live journalism, with its continuous flow of information that the journalist publishes in real time, entailing an even closer relationship with the reader. Amandine Degand (UCL), author of a master's thesis, questioned the convergence of journalists' viewpoints to learn their perception of innovations in their profession, with a self-critical perspective. Juliette De Meyaer (ULB) analysed hyperlinks and mapped discourse. Her study revealed the disparity of web content, nevertheless showing certain constants: a universe revolving around hard centrifugal cores. Completing the panel, Nikos Smyrnaios (Toulouse 3) made a presentation on French pure players and their differing economic models of random success.
… and data internet users
Web journalists are not alone in knowing how to master the medium: info consumers also know how to handle the mysteries of the profession. Alfred Hermida (University of British Columbia) described the reappropriation of new forms of communication by anonymous internet users, who are becoming worldwide celebrities thanks to Twitter or Reddit. From the superglobal to the superlocal, Evelien D'heer (University of Ghent) analysed a citizen journalism project intiated by Het Belang van Limburg: Limburg daily life reflected in multiple community editions, successfully written by journalists and web users. Mathieu Simonson (FUNDP) explained how blogging, by levelling the playing field between amateurs and professionals, has influenced writing on the net. Finally Nicolas Keyser-Bril lead a training workshop on data journalism. Using a questionnaire asking for a symbol for Europe, he showed how a data journalist can use data gathered by data web users to make the computer understand how he wants to use the information.
The complete roundup of the conference will be published soon, but while you wait, you can read the tweets at #neojournalism2012.