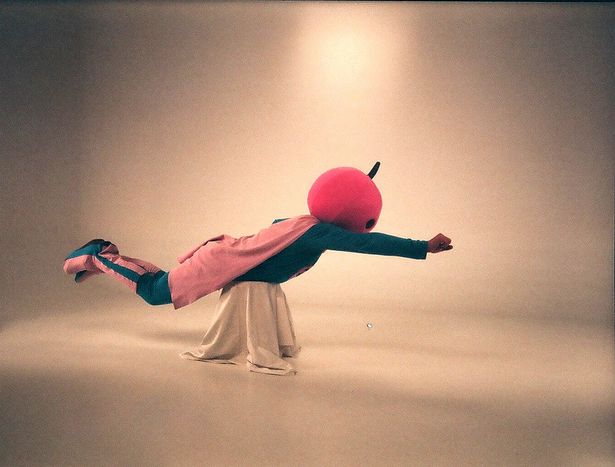 My Zagreb Vitriol: remembering Croatia's anti-government protests
Published on
As France, the UK and the Netherlands keep the country at arm's length, the fact is that its almost six-year candidacy to the European union is almost complete in 2011. Anti-government protests against corruption and political incompetence marked the Croatian capital in February, and cafebabel.com sampled the ongoing street passions in March
It all starts with a burek. As I lounge around the streets of Zagreb whilst sustaining myself on the local pittance, I am fortunate enough to bump into a swarm of individuals surrounded by a cloud of cameras. Feigning naivety, I pass myself off as a tourist and steal information on what's going on, whilst I keep a beady eye on events. The procession starts out some one hundred people but keeps growing as the revolutionary bards bellow at the top of their megaphones. The entire city is awakening to the insistent slogans of young people, old people, men, women including mothers-to-be and ex-servicemen. In The Streets With Us resounds through the eardrums, like fighters at the dawn of a populist liberation. That's because this protest has a bit more charm than your average national holiday or wave of protests. It feels like a party, and the man who sells whistles pulls of his best shriek since the fall of the iron curtain. I need to double-check the 'international' placard that an old man holding a Prime Minister (Jadranka) Kosor = Stupid is brandishing to be sure that I am not in the wrong protest.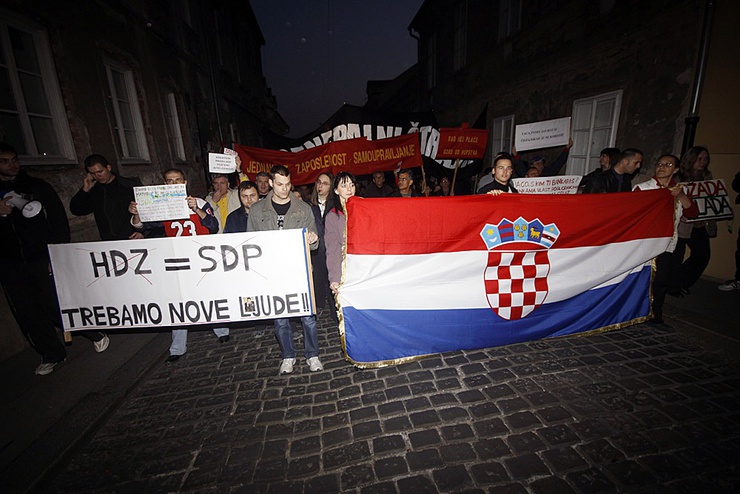 Intellectuals you are not
Sitting in the middle of a nameless chaos, I try to make out the slogans that are being chanted or which ornate the pieces of wood that people are carrying. There's nothing surprising between the Kosor, get out! Or HDZ, thieves! (HDZ is the Croatian democratic union, the ruling party in Croatia). But the hoard of young rioters who are covered in gigantic flags where the logo is a European union flag sign with a massive cross over it. They're not subtle nationalists. 'It's more a rejection of the European union than a show of nationalism because the EU works on a uniquely economic foundation,' explains a fellow journalist, Antonija Letinic. That then means that people like Marina Kelava are anti-capitalists; she is another young journalist in one of the last few independent medias in the city, H-Alter.com. 'If we enter the European union, Croatia will become servile. It'll be at the mercy of European investments. Croatia would become the Florida of Europe.'
'If we enter the European union, Croatia will become servile'
However Tomislav and Luka are more positive. 'We need the EU. After everything we have been through, we need something more than just our corrupt government,' agree the two young economic undergraduates. Examples of what Croatians went through aren't modest. The war which lasted between 1991-1995, corruption (the former prime minister Ivo Sanader is awaiting extradition from Austria to face charges on this count) and a 14% unemployment rate are all elements which have made a spark out of this country, a fuse ready to blow. 'People are protesting because they know that not everything is right,' add the two students. 'Different groups want different things: students want to cut the costs of their fees, there are some who are anti-European and others who just want to fight for their local football club.' Luka seems to be as resigned as a mutilated former fighter. The 22-year-old has a generalist analysis for this situation. 'Our parents lived through atrocious conditions but they knew why. We've been dumped. Most young people couldn't give a toss. Don't expect to get an opinion on politics from most young students either, because the rate of secondary school education in Croatia is only 7%.' Marina Kaleva feels differently though. 'It's dangerous to reason in those terms. Students have to warn the population. Being educated in specialised small sphere does not make you an intellectual!' she bounces back.
Croatian crow
There's fatalism on the one hand and indignation on the other. Croatians are locked into internal battles which saps their cohesion. Still, they shout with one voice. They have a common adversary. A political swing can only bring civil society. I meet Sergej Zupanic, a journalist at Večernji List, in front of a 21-floor building where the main victims of these deep social doldrums vegetate. Between former fighters, pregnant women and the unemployed, it's…ghetto. Sergej, dressed in black, begins dryly: 'For a long time people in Croatia have been living worse than before, under socialism. People are living in worse and worse conditions. It is a severe crisis. There is 14% of the population unemployed which is exactly the same percentage as it was in Tunisia before the revolution.'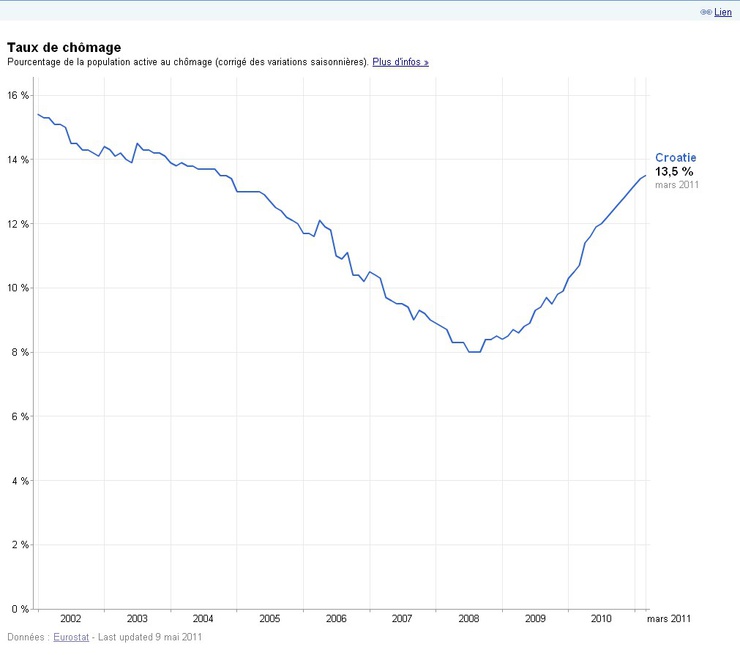 However Sergej is happy with this democratic dawn since the protests are sending a strong signal to the government. Just as in Egypt, the first signal came forth from social networks. 'This allowed citizens to organise themselves. Journalists could only come up with the information to achieve this.' This so-called 'Generation 2.0' has gone on the internet attack to create a forum of demands at the same time as making a laboratory of ideas. One example of this digital revolution is nogomudupe.com, which literally means 'kick in the ass'. Meanwhile pressthepresident.com, the Croatian remake of an American original, allows users to post messages as well as a chance to virtually slap politicians.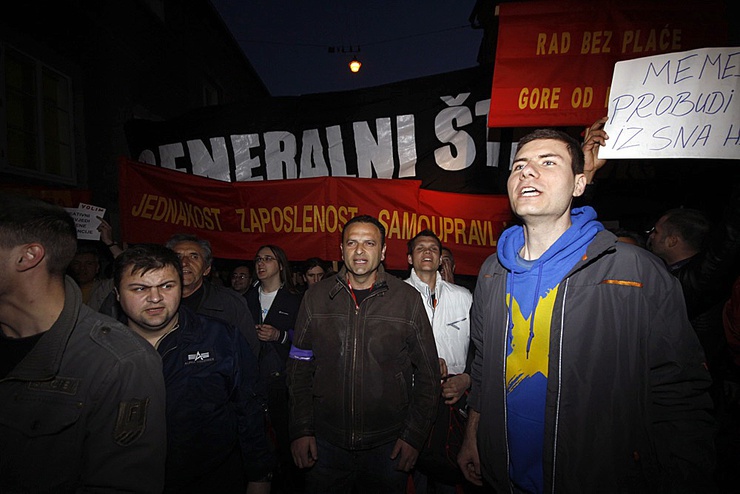 Even if young Croats are burning with desire, the crows of the past are cawing. Some are worried. Antonija fears the movement will 'take advantage of nationalism' and run out of steam. Sergej dreads an immobilisation which could 'push the country into chaos'. Others dream of having an escape route already. Luka may be in his early twenties but he doesn't see himself staying in Croatia. He doubts the situation will be better for his little sister, who is fourteen. The French protestors of May 1968 shouted Under the paving stones, the beach; in Croatia, this is still the case, but under someone else's paving stones.
This article is part of cafebabel.com's 2010-2011 feature focus on the Balkans - read more about the project Orient Express Reporter and read articles from the mission here
Images : main (cc)black stena/ Flickr; in-text: ©Nemanja Knežević for cafebabel.com
Translated from Zagreb, révolution et Kosor… Une génération qui croît à la hâte