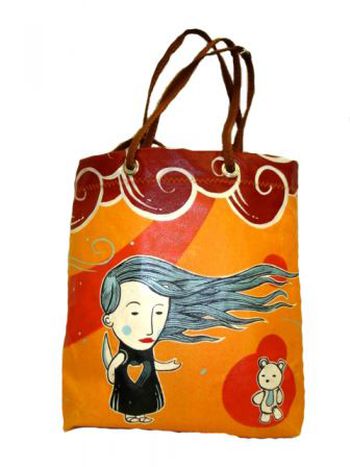 My Nasty Sister: canvans on bag
Published on
My Nasty Sister is the new project of Nicola Ferrarese, illustrator and editorial manager of the publishing house Edizioni del Vento. Below some shots: That's my favorite, I confess, the puppet: kill'em all! I am sure she loves Metallica.
On the website you can read: EACH BAG IS DESIGNED AND HAND-PAINTED BY CONTEMPORARY ARTISTS, AND EACH ARTICLE IS CANVAS MADE, UNIQUE AND UNREPEATABLE!
ALL BAGS ARE HANDMADE BY OUR TAYLOR, COME ON...BE NASTY!!!
Nicola thinks that girls - economic crisis or not - are always attracted by personalized, exclusive and high quality bags. They wish and are ready to spend.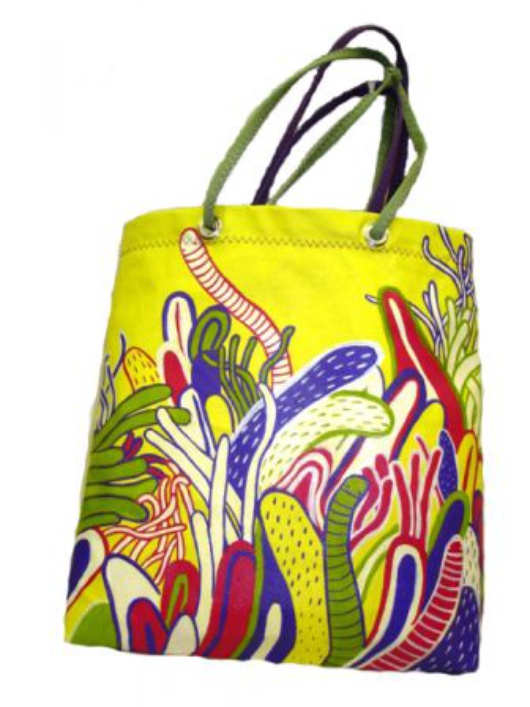 This one reminds me the colorful world of the Finnish artist Tommi Musturi and his Glömp.
Check all the bags of the factory here: mynastysister.com \ email: mynastysister at gmail.com