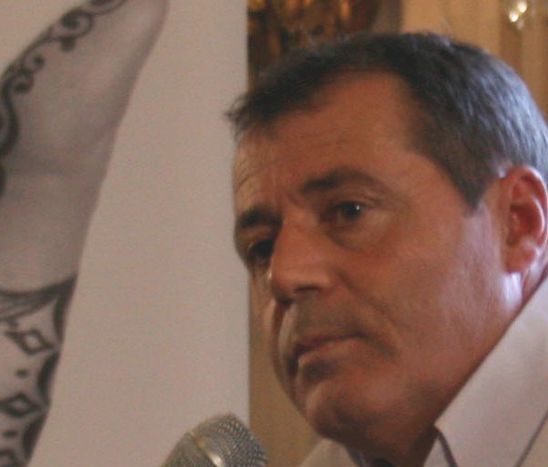 Mustafà Nano: 'Albanians are hungry for real news'
Published on
Translation by:
Fiona Herdman Smith
The 48 year-old Albanian journalist and Gazeta-Shqip columnist from Tirana is critical of his country's political class and subservient media, and says that it won't join the EU within the next fifteen years
There's a country that seems to have disappeared from the international radar, although it is just a stone's throw from EU borders. Tirana is less than an hour's flight away from Rome. After making headlines in the Italian news for years, particularly in the context of stories of boats filled with migrants heading to Italy, Albania has recently disappeared from the front pages.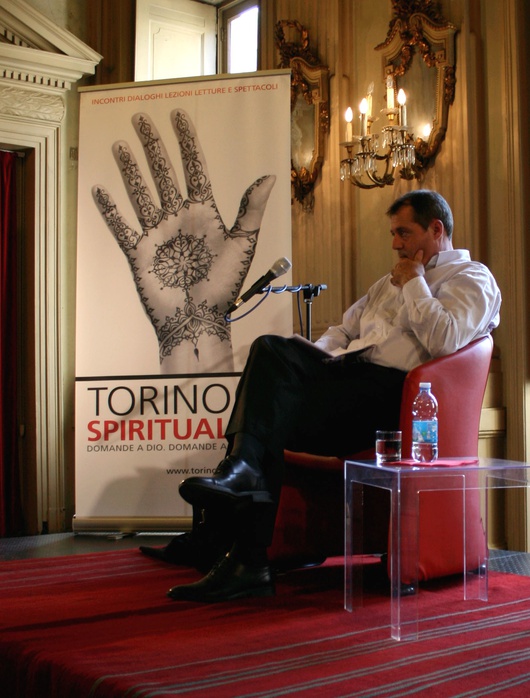 Mustafà Nano, one of Albania's most important independent journalists, was born in Durazzo in 1960. After training as an electronic engineer and working for Telekom Serbia until 1992, he helped to found prime minister Sali Berisha's democratic party. Today a political journalist, he has worked for various newspapers, including Shekulli, Corrieri and Klan, and is currently a columnist at the weekly Gazeta-Shqip. Nano is one of the country's few independent voices and a critic of the Albanian ruling class. We meet at Torino Spiritualità ('Turin Spirituality'), a series of meetings held between 24 and 28 September in the Piedmontese capital aiming to promote a more emotional approach to life's everyday dilemmas. The theme of the 2008 programme is hope. Who better than Nano to illustrate the hope of a country such as Albania, a neighbour of Europe which is undergoing rapid social change?
Developing democracy
Mustafà Nano outlines the stages the country has been through. 'It's been almost twenty years since Albania emerged from communism in 1990. Much has changed since then. The situation has improved more quickly than we could have imagined, especially after the economic disaster of 1996.' The collapse of the Enver Hoxa communist regime, passing through the financial crisis of 1996, to the economic, political and social stability of recent years. He describes a country that experienced fifty brutal years of communism and which today, after almost twenty years of transition, has not yet managed to free itself from the ghosts of a past which still weighs heavily on the present.
A dense web of nepotistic relations stretch from the world of business to the media
According to Nano, the political class and the national media are hindering the establishment of a stable democratic system. 'The complete lack of meritocracy in recruitment for public office has repercussions which are obvious to everyone. The political establishment is surrounded by a dense web of nepotistic relations stretching from the world of business to the media,' he continues, taking up his pen. The Albanian political class seems immune from any legal or media attack. It is a close-knit clique which has self-perpetuated for almost twenty years, taking cover behind the shield of state-controlled mass media. On the other hand, Nano sees a passive Albanian media under the thumb of political power, when it should act as the watchdog of power. Albanian media fill press and news programmes with useless news far removed from daily reality. 'Albanians are hungry for real news, but the national media serve up nothing more than official propaganda.' There is little room for free and independent information and it is subjected to enormous pressure from the political establishment.
Brussels and Tirana: fifteen years apart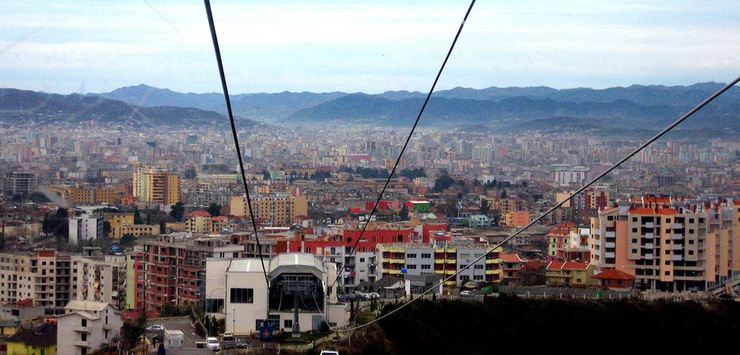 The European Union recently initiated negotiations with the Tirana government with a view to future enlargement in the Balkans. Although it is anticipated that Croatia will join in 2012, no date has yet been given for Albania. EU membership could offer a way to strengthen a democracy that is still very limited. 'I am rather pessimistic about Albania's prospects of joining the European Union soon,' says Nano. "It will take at least another fifteen years. Brussels requires a stable GDP growth rate, a consolidated liberal democracy, free and incontestable elections and strong, independent institutions. The process of preparing for EU membership is ongoing, but there is still a long way to go.' The problems of Albanian democracy are not so far removed from the problems of many more well-established European democracies, but they are more obvious in Albania because the system is not yet mature. Education is the answer. The only solution is to invest today, to create a generation of educated and knowledgeable citizens tomorrow. Nano believes that along with time, this the only way to remedy a democracy that has never fully established itself in Albania.
Translated from Mustafa Nano: «L'ingresso dell'Albania? Non prima di quindici anni»