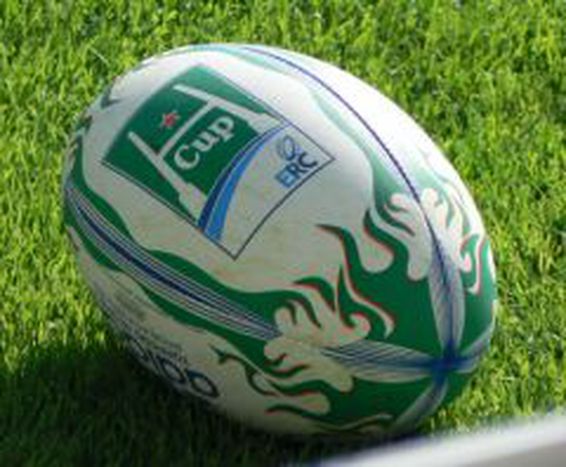 Mussels, fries... and oval balls
Published on
By Marco Ricorda Belgian rugby entered new ground last 20th October when London Saracens played Racing Metro Paris in a Heinken Cup game at the Roi Baudoin Stadium in Brussels. The game (ended 30-13 for the London-based team) was designed to spread interest in the game and enhance Belgium's status as an emerging rugby nation.
Belgium has in fact become the 10th nation to stage a Heineken Cup match, but this is the cup's first real excursion. Before, other than games in the seven participant nations were actually short, cross-border forays by neighbouring French teams.
Prior to the game, Saracens President Edward Griffiths said that "the Belgians had always said that the best crowd would be for an English team to play a French side. The French speakers would probably support the French team and everybody else would support any team that played against the French." But the majority of the attendees, swept along by the poundings of a lively brass band, were local, drawn heavily from the rugby community.
The mayor of Brussels Freddy Thielemans is a big rugby fan and former player. He explains to The Guardian how "part of the agreement was that more than 20% of the revenue would go into Belgian rugby. It had to be something that would leave a legacy in the country." After the event, federation president Jan Coupe added that "rugby made a shift from amateur to semi-pro and is at something of a turning point".
Growing interest equals growing performance 
Rugby union in Belgium has not been popular historically, but due to its recent international successes, it is a quickly growing sport going from a couple of thousand players to 28,000 in the last 10 years. Belgium are 23rd on the IRB's rankings, which makes them the highest-placed country not to have played in a World Cup. Nowadays, more than half of the registered players are or teenagers or even pre-teens. 
Expats in the scrum 
Some of the many rugby clubs in Brussels have traditionally a more international orientation. James Parker, president of the Brussels Barbarians (where Freddy Thielemans used to play) explains that some of the local teams have foreign players while their traditions are based on Belgian culture. "There is no doubt that the cultural diversity of our club makes communication very interesting." Parker adds. "It is definitely easy to see why negotiation betweenthe EU member states must be hugely challenging."