Moving mountains through volunteer work
Published on
"Nobody is so poor he has nothing to give, and nobody is so rich he has nothing to receive." This month we've been traveling throughout Europe in search of people whose summer is synonymous with altruism. This has come to make the trip to Tenerife and meet Elena.   
Elena knows Tenerife like the back of her hand, every nook and cranny. She has discovered places of natural beauty that others probably don't know exist. She has climbed mountains, including Mount Teide - Spain's highest peak at an altitude of 12,198 feet. Of course, she hasn't done it alone - where Elena goes, so does her wheelchair. But surely it's impossible to move the chair over the hilly terrain of the Canary Islands, right? Wrong. Just as Heidi helped Clara navigate the Alps in Johanna Spyri's iconic stories, the Asociacón Montaña para Todos (Mountains for All Association) helps paralysed people explore the volcanic grounds of the beautiful islands off the southern coast of Morocco. Thanks to their work, everyone can feel like a mountain goat for a few hours and realise that, when it comes down to it, you set your own limits. Behind this story is a group of volunteers, which now counts Elena among its ranks. "Until something like this happens to you, you don't realise all that you have. Once there is no going back, you start to think of things in a different way." 
 Elena and the work carried out by the team of volunteers. Move the arrow to the left.
Following a car accident she had in 1991, Elena has had to rely on her two wheels to move around. When she discovered the association a few years ago, a world that had been closed off to her in an instant opened up again. So, how can a wheelchair make the journey over steep, rocky paths? The secret is in the Joëlette, a mountain wheelchair with only one wheel, pushed by two people. It takes some getting used to, but you don't need Popeye's strength to move it.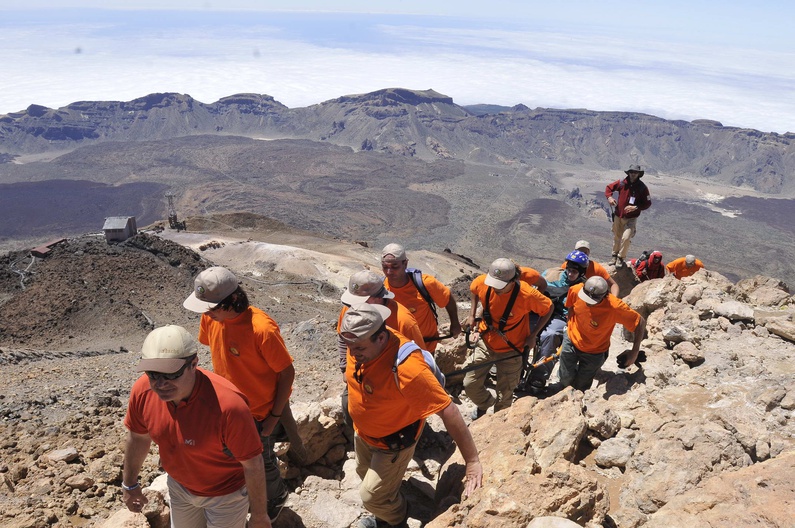 "First of all I signed up just as a participant, but then I realised that there was a space for me too and I decided to become a volunteer," says Elena. She realises that there's still a long way to go, however: "Society isn't prepared [for differently abled people]. Generally, people will let you through and that sort of thing, but there's a lot left to do. They'll fix a pavement so that it's accessible to wheelchairs, only to put a lamp post in the middle of the path. What's the point of the ramp then?" 
Allowing somebody to do all the activities that others do is utterly worthwhile, and even more so when the person who is excluded is a child. "When there's a school trip, you have two options: stay at home, or go with your classmates on the bus and then stay there in the shade waiting for them all day. Our aim has been to change this." 
Valentina
Among the many voluntary tasks that this tech enthusiast "community manager" undertakes is that of organising activity days and workshops in secondary schools and colleges. "We live in a very competitive society." she laments. "We're constantly demonstrating what we are and what we are not. It's like we're forced to prove that we have the same abilities as everyone else. It's tiring."
The art of altruism definitely has its rewards. What do the volunteers take away with them at the end of the day? "It's very simple. The volunteers get a smile and a thank you, two gestures that are simple yet powerful." But that's not all: "For me, a simple 'like' on our Facebook page is a triumph in itself. It means that at least for one person what we do is worthwhile, and that is so important."      
A day out is not a privilege. It's a necessity.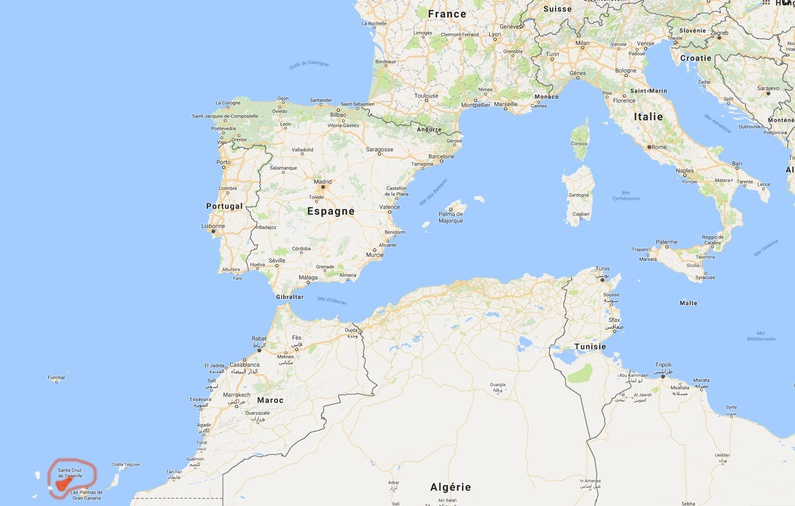 ---
This article is part of our series on The Other Side of Summer: shining a light on young people who've sacrificed their holidays to help others.
Translated from Personas que mueven montañas