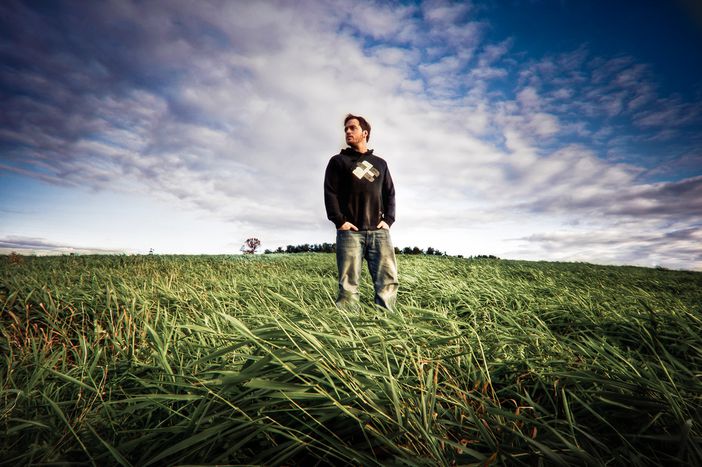 More paperwork than ploughing: the lives of young farmers in the EU
Published on
The Common Agricultural Policy (CAP) is one of the oldest measures put in place by the EU. It's also one of the major budgets, although it has decreased in size from taking up 75% of the EU budget to 40% over the last 30 years. A reform was announced for 2015. To find out more, I asked those who are most affected by this: young farmers.
"I'd tell you about the new CAP, but we're not really sure where it's going..." From the start, Jean-Philippe Chollet, 28, livestock farmer, cereal farmer, and President of the Young Farmers of Charente-Maritime, seems to be blasé about the affair.
"There were supposed to be announcements at the Agricultural Fair, but nothing." And in May, farmers will have to fill in, like every year, the "CAP file" that allows them to declare their situation. "We're wondering what the Secretary of State is doing. Everything is planted, everything is ready, and he springs new rules on us," explains the President of the Young Farmers 17, referring to the quotas to follow that hadn't been announced early enough.
According to Mathieu, 26, winegrower, cereal farmer, and treasurer of the same trade union as Jean-Philippe, information comes in dribs and drabs. "There is certainly a solution to be found, but things aren't clear. And also, CAP 2015 is for the year 2015, and we're already two months in."
Questions remain as to what concerns the DBP (droits au paiement de base, or the 'Right to Basic Payment'), which were formerly called DPU (droit à paiement unique, or the 'Right to Sole Payment'), a financial aid determined in function of the number of hectares. Mathieu has been in the family business for 2 years, together with his father. They tend to 20 hectares of grape vines for cognac, and 80 hectares of cereals. "We did a simulation with the management centre, clearly we shouldn't have too much of a CAP premium decrease... which won't be the case for everyone." For Jean-Philippe, it's rather "a bad surprise," especially for land estates.
A massive pile of paperwork
The other evolution progressively brought on by the CAP is that of the environment. For the two farmers, there are already, within that aspect, "aberrations." For example, Jean-Philippe isn't allowed to turn the soil where his cows graze. "The result? They catch illnesses." This shows, according to Mathieu, a lack of trust in farmers on the part of Europe and France.
"The environment is our workplace. It's in a farmer's best interest to have healthy soil, and animals that are doing well. There are always exceptions to the rule, there are people who aren't sensitive to that. But our generation went to school, saw things in the 'Baccalaureate', in the 'Baccaluareate Pro', in the 'BTS', we're aware of ecology, of the ecosystem. These are things that we know, that we master, we have technicians surrounding us, that offer us advice - the agricultural organisations and other groups that have that function. I think that we have the capacity - it doesn't stop us from having a framework, because that's always important - but we have the capacity to be competent and to be trusted with the work that we do."
On top of all that, there's the paperwork. Here, one can have a touch of administrative phobia. Jean-Philippe, when he started farming a decade ago, saw his father gradually "spend more and more time in his office." Now, he'd almost need someone working part-time to fill in the necessary documents. The CAP file for the month of May is "an entire week in the office." Mathieu adds that, "they talk of simplification, but it's not getting simpler."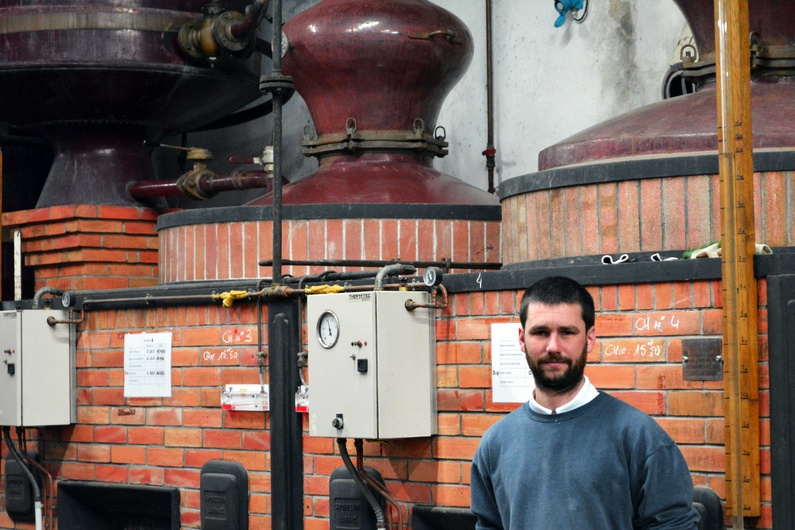 A life of labour
To encourage young people to settle down, the European Union allows them to benefit from help for "the first five years, I think," Mathieu says, remembering that "the renewal of generations is a worry in this field." If this trade was a vocation for him, he would have to face multiple obstacles with a great force of conviction. For Jean-Philippe, the President of the Young Farmers, "it isn't easy to start out with all these constraints. And also when you're young, farming is in the middle of evolving. We already work between 10 and 12 hours a day!"
For Jean-Philippe, Europe is nice... in theory. "But there is so much diversity at the level of the countries, that it seems difficult to create framework on a European level. I have a few contacts in Poland, and they have a very different land." And different surfaces. Mathieu reports as well that "in France, we have relatively small farmland, in Charente-Maritime at least. Compared to England, for example, where it's very extensive. There are products that are banned in France but are allowed in other European countries. This, while we're supposed to have the same rules for everyone." And to sum up: "And after that, we also have different cultures, so it's not easy either."

This article was published on the website Europe next door, a project for a tour of Europe to meet young Europeans in 28 different countries. 
Translated from Le quotidien en jachère des jeunes agriculteurs