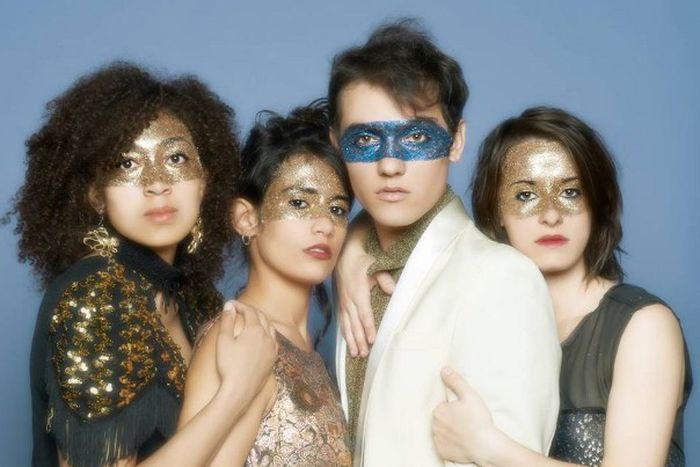 Moodoïd Will Fly You to the Moon
Published on
Translation by:
Elona Ritchie
While wandering the streets of Paris, you can see everything, hear everything, smell everything. The stars are the only thing you'll have trouble catching a glimspe of. If you want to reach them, just close your eyes and immerse yourself in Moodoïd's Le Monde Möö.
The self-described fanciful, romantic Parisian group reinforces the notion of Paris being the City of Love. With its sensitive lyrics and stratospheric, cozy melodies, Moodoïd tries to carry away music lovers like Hergé did to readers in Destination Moon.
Vocalist Pablo Padovani was first a member of a band called Melody's Echo Chamber. The concept? A frontwoman and some guys playing psych pop with a French twist. After a short break from music, young Padovani wanted to return to his secret project called Moodoïd. Songs about emotions, love, and the moon were fused with Turkish and Asian-inspired surrealist music videos. 
Moodoïd - La Lune
Not wanting to repeat the male-centric band experience, Pablo enlisted three female musicians to add the touch of softness he was looking for in his music. With the help of Kevin Parker of Tame Impala, who is also Melody's Echo Chamber's producer, the Moodoïd EP was released in 2013. 
Padovani first started recording in a friend's bedroom. He had to choose four songs to later record in studio. He let his curiosity take over, trying all the instruments at his disposal and calling in as many singers and musicians as he could. But he finished his session with over two hundred tracks — an overwhelming amount, but after a few days of work, the short "album" was born. The universe was thus revealed to the world.
Eleven months later, Le Monde Möö has now seen the light of day (and night). After releasing a self-titled EP, Moodoïd has finally shown us the world it is creating. With Nicolas Vernhes, an independent producer based in New York, the French group has unveiled a more polished, recognizable sound. With ten songs, more than twice as much as their previous effort, the starry quartet strung the tracks of their third release together with softness and rhythm. Pablo Padovani's project is finally taking off, which will please Earthlings that are steadfastly waiting for him to land on stage.
Listen : Moodoïd - Le Monde Möö
See : 12 November at the Casino de Paris (Les Inrocks Festival)
Translated from Moodoïd, le Möö qu'il faut