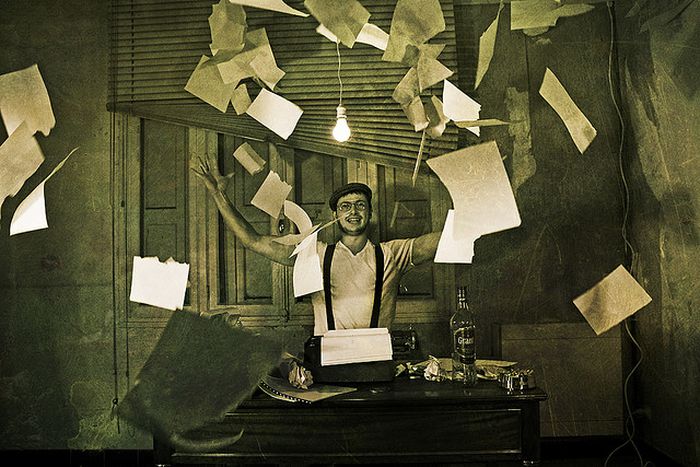 Montreal international poetry prize 'for poets by poets'
Published on
Poetry is enduring, if not a deep freeze, at least a hard frost. Austerity measures across Europe and Canada have led to severe cuts in arts funding. Amidst the scrabble to fund prizes whose state subsidies have been slashed, a brand new award has emerged on a different funding model, with the winner to scoop 50, 000 Canadian dollars on 15 December
Quebec, Canada. The temperatures plummet, ice glazes the St. Lawrence River and frigid winds howl, leaving most Quebecers currently longing for more temperate climes. Yet out of chilly Quebec comes some heart-warming news for both frostbitten Canadians and those concerned about the state of global poetry. On 15 December the first winner of the new Montreal international poetry prize will distribute a prize of C$50, 000 to this fortunate bard. The prize, which is the largest monetary award in the world given to a single poem, is intended to be of a sufficient size for the winner to be able to devote him or herself exclusively to poetry for a significant period of time: in short, give up the day job, spend that time writing.
Global, recession-proof, non-eurocentric
What's particularly encouraging about this prize, which has 3, 200 submissions from 59 countries, is in the details. It fills a gaping hole in the prize market: it aims to be a truly global prize, looking beyond Canada's borders. This marks a change from the Nobel literature prize, among others, whose European bias has been widely commented upon. The prize's nomination structure enforces this diversity: rather than being selected from a pool of known quantities based on the judges' own reading lists, poets can put themselves forward for consideration, spread the word accordingly and are judged blindly.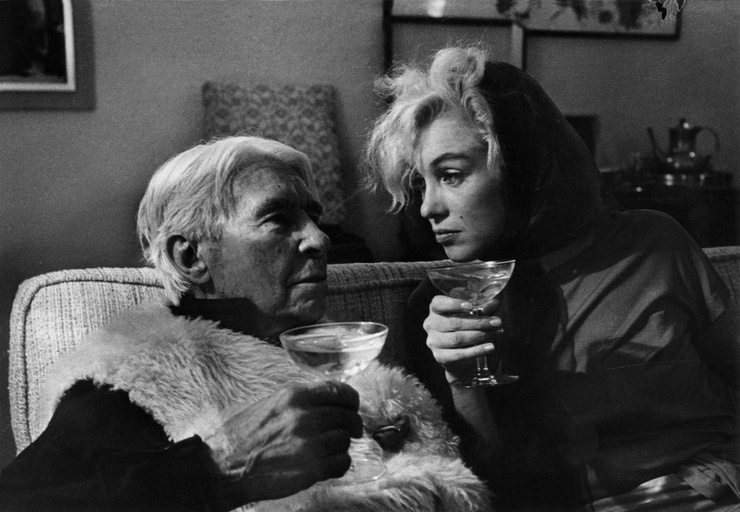 The prize's innovative funding structure may well be more recession-proof than other models. As its co-founder and director Len Epp notes, the Montreal prize is seeking to 'turn the traditional patronage model on its head' by having a prize that is mostly funded by poets themselves. To wit: to enter the prize, a poet must pay a nominal entrance fee (levied in part to encourage poets to submit only their best work), which in turn will help fund both the prize and the anthology, and eventually – if the Montreal prize receives enough submissions – also provide enough surplus to reinvest in global poetry projects and further subsidise entrance fees for poets from developing nations. This means that the prize is truly grass-roots: by poets, for poets. It hopes to avoid the accusations of corporate bias and other funding critiques that have plagued most literary prizes. In England, for example, the national funding body, the Arts Council, had its funding slashed by 29.6% in 2011, and thus in turn cancelled all funding for the Poetry Book Society, whose £15, 000 annual T.S. Eliot Prize is one of the poetry world's most respected awards. In order to salvage the prize this year, the now de-funded Poetry Book Society allied itself with the hedge fund investment firm Aurum, a move which led two of its shortlisted nominees – the poets John Kinsella (Australia) and Alice Oswald (UK) – to remove themselves from the running in protest. The Nobel and Man-Booker prizes have been similarly challenged over the years.
Anthologies of the future
The fifty poems shortlisted for the prize will also be used for an annual, completely global poetry anthology – the first genuinely international survey of what's going on in poetic communities across the world, along with a long-listed anthology (of 150 poems) which will be available for free download. From a literary perspective, these anthologies are pretty intriguing. Certainly, the poems chosen will be of a high literary standard – the judging board is headed by former UK poet laureate Andrew Motion and includes prominent writers from across the globe, including Odia Ofeimun (Nigeria), Valerie Bloom (Jamaica), Eric Ormsby (US), Anand Thakore (India) and Frank Chipasula (Malawi). However, it will also be the first time that the world's poets of the current moment will be united annually between two covers – a kind of global poetic zeitgeist. At the very least, charting the poetic overlap and dissonances between disparate cultures should provide an interesting glimpse of what it means to live in an increasingly globalised world still filled with stubbornly local problems.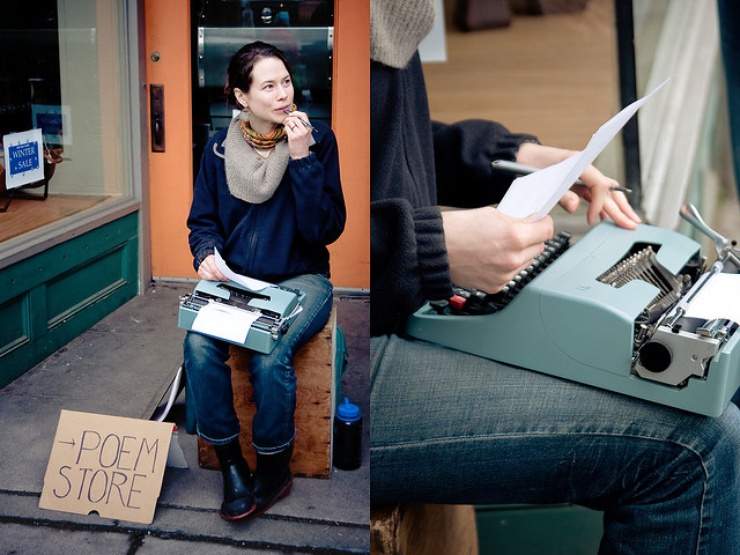 Whatever your thoughts are about the use and validity of literary prizes, this one seems built on pretty strong ethical and literary foundations: a bastion of humanist, l'art pour l'art warmth in an age of cold fiscal calculations. Given decreased arts funding and increased corporate scepticism, it might also suggest an independent funding model for future arts endeavours. Most of all the Montreal prize should provide a rallying-cry for up-and-coming poets. Particularly amidst the euro crisis, the relative stability of the Canadian dollar and the huge chunk of prize money should together prove especially tempting for young European poets. Write until your fingers bleed, people – poetry may yet be your salvation.
Three tips for budding poets:
Write every day. It's a cliché because it's true. It's also, in terms of scheduling, a pain in the ass if you work a day job, but it's worth the sacrifice in the end. And if it doesn't seem worth it, stick to the day job2. In all likelihood, it will be awhile before you get an agent. So self-promote ruthlessly, and network like hell3. If you tend towards the confessional mode, consider your approach very carefully. You don't want to end up sounding like a Manic Street Preachers song, or like the entire 1990s

Image: main (cc) gilles chiroleu; Monroe and Sandburg (cc) Arnold Newman via John McNab; poem store (cc) katherine lynn