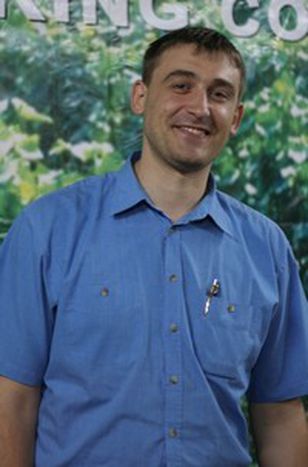 Moldovan Wine: Business and survival
Published on
Translation by:
chris reynolds
For Andrey, 26, tending to grapevines is not just a question of love, but also one of business - as it is for the majority of his countrymen.
As on every first weekend in October, a wine festival has taken over Chisinau, the Moldovan capital. For this tiny country, nestled between Ukraine and Romania, such celebrations are considered to be highly important since, as the Moldovans themselves often say, their country has only one source of wealth: its vineyards.
According to the 'MoldovaVin' agency, winemaking represents almost 20% of the country's GDP and a third of its exports.
As the quality controller and marketing director of the 'Lion Gri' vineyard, Andrey has to be present on Chisinau's main square. Under a wide canvas awning, its entrance guarded by small lions, this 26 year old with broad shoulders and a welcoming smile greets both the interested and the curious. The weekend-long festival is an opportunity for him to make contacts, represent the vineyard, sell some wine and, most of all, enjoy the party.
Cutting off the Wine Tap?
This year, however, the event has been somewhat soured by Russia's recent decision to ban imports of Moldovan and Georgian wine. The official reason given by Russia's health authorities? The discovery of traces of banned pesticides in this lucrative beverage.
'The Russian decision has put Moldovan winemaking businesses in a very delicate situation. We still have to pay salaries, pay off loans, pay interest and taxes,' explained Gheorghe Kozub, president of the Union of Moldovan wine exporters, in April this year. Chisinau had been exporting 86% of its entire production to its large neighbour and former Soviet brother. As a result of the Russian embargo, combined with a number of other factors such as an increase in the price of imported gas from Russia, the Moldovan government has downgraded its economic growth forecast from 6% in recent years to just 4% this year.
The vineyard where Andrey works, with its 1600 hectares and truckloads of wine barrels leaving every week for abroad, is also suffering as a result of this purely political decision. The ban is only one incarnation of Vladimir Putin's latest strategy which consists of cutting off all supplies, be it gas or agricultural exports, and Andrey is disgusted by it.
'We don't talk about politics outside,' he says carefully, only to add ruefully that: 'the Russians are a pain. They're crazy, crazy, crazy.' All the same, Andrey admits that his real passion isn't wine, it's business. With a broad smile, he explains that making money is what excites him most. 'Business gets the adrenaline pumping,' he says.
Unfortunately for Andrey, his salary isn't enough for him and his girlfriend Diana to live off. Like everyone else around here, he has to do what he can just to get by.
Business
With plenty of self-motivation and a hefty dose of strong nerves, Andrey has recently come to specialise in establishing relations between French tree growers and Russian and Ukrainian businesses. So far he's only concluded one deal but it involved literally thousands of apple and walnut trees. Andrey is patiently waiting for the chance to build up his business since, as he explains, 'the market in Moldova isn't like in Canada: if someone enters, somebody else has to leave.'
Thanks to his double-life, Andrey lives quite well. He owns his own flat not far from the centre of Chisinau as well as a Toyota. All the same, he always watches the pennies and only rarely goes out. His watch word: work. Andrey knows that he's lucky compared to other people his age, a luck for which he fought hard, he admits. 'When I was 22 my father told me to go out and fend for myself. That's why I managed to get by. If you want to succeed here, you can,' he says. 'Unlike the Ukrainians, who've managed to get beyond the struggle for daily survival, for the moment Moldovans can't think of anything else rather then their basic needs, like shelter and food.'
Blackout
Despite his material problems, Andrey loves his country and is sad that other young people leave for abroad. 'I prefer to live here than anywhere else,' he adds. 'I have my friends, my family and my country. I've seen what it's like in France. There's no atmosphere in the streets, even at Christmas. It's very individualistic and it's hard.' For the moment, Andrey admits to not thinking too much about the future. "For now, we're too worried about our daily lives to think too much about the future. We often have the feeling here of being cut-off from everything, as if we're in the dark. We don't have dreams. It's sad, but that's just how it is.'
Next to some bottles of Cabernet Sauvignon and Chardonnay on display in the corner, a couple of American customers are stood waiting for his advice. In an instant, he regains the smile that had momentarily disappeared from his face. Life goes on. And in any case, this weekend it's the wine festival. And nothing will be allowed to spoil it.
Read more chronicles of Homo Sovieticus
Translated from Le vin moldave, le business et la survie