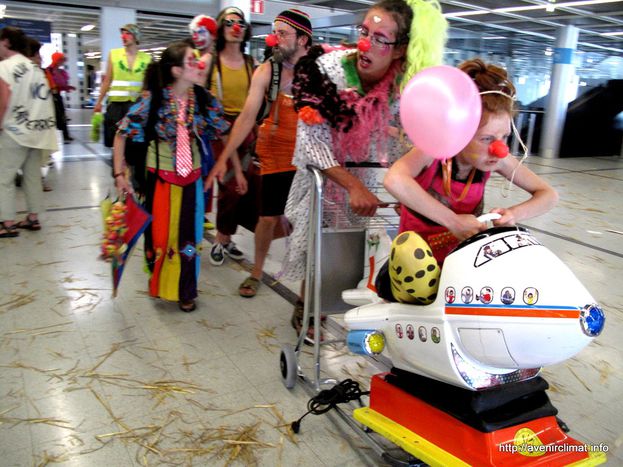 Moldava youth: one year after riots, we vote!
Published on
Moldavans are called to vote this Sunday for crucial parliamentary elections. For 18 months, this small country - the poorest in Europe – has been functioning without a president, blocking any ambitious political initiative. Two days before the election, it is impossible to know who has the best chance to win. The only certainty is that young people have played and will play a decisive role.
This major political force which has become indispensable and wishes to make itself heard is back on the rise
In April 2009, 2.5 million Moldavan voters had to go to polling stations. With 49.48% of votes, the communist party won the elections and took possession of sixty mandates of deputies, while sixty-one are required in order to elect the head of state. New elections were held in July 2009, and four small parties formed the alliance for European integration (AEI) and won 53 mandates (still not enough to elect a president). However, the constitution prohibits to hold a third election in such a short period of time. Since that date, the interim president is liberal party leader Ghimpu Mihai, a member of the alliance.
2009 riots reality check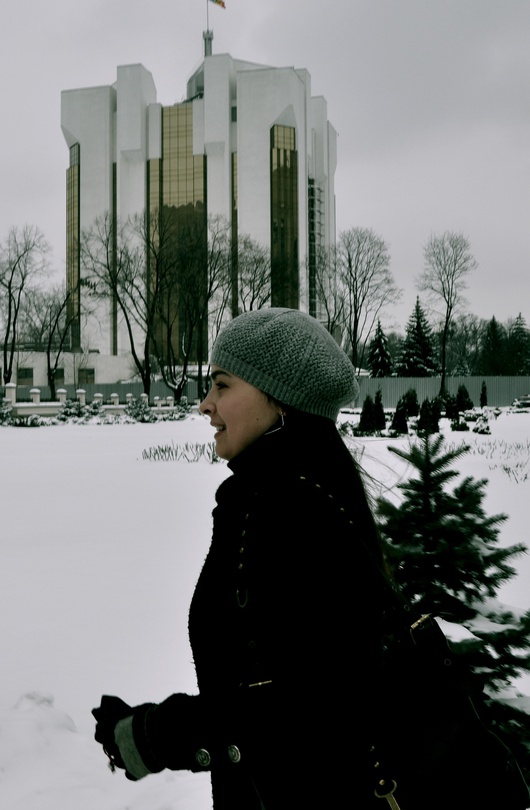 Although international observers have recognised the validity of these elections, great numbers of young people gathered in the capital to challenge the preliminary results (announcing the victory of the communists). For several days, thousands defied the police, destroying part of the parliament and the presidential palace. These riots resulted in 270 injuries and one death.  'These events have been a trigger for many of us,' says Anna Cernomaz, a student involved with the liberal party. 'Young people realised that they could destabilise the communists on their own. They could change things.' Many young people then decided to join their country's political parties.
Rapidly, young Moldavans have become a non-negligible electorate for the parties. In fact, the political class is divided into two: the communist party which is pro-Moscow and the right-wing parties (liberals, democrats), who are open towards Romania and Europe. The communists represent the image of stability and security desired by elderly voters, nostalgic for the soviet period. The liberals embody change (especially regarding the fight against corruption) and predilection to a Europe that lures young people with its economic opportunities.
Ion Cebanu, 26, youngest European minister
To win the elections, the coalition currently in power knows it must attract and mobilise young people. Upon entering the government in July 2010, the liberal party has created a ministry of youth and sports. At its head is the youngest European minister, Ion Cebanu, who is 26. Belonging to the same political family, the mayor of Chisinau, the Moldavan capital, is 32; Dorin Chirtoaca is also the youngest mayor of an European capital! There are many deputies younger than forty, as well as many parliamentary assistants of the same age. These young politicians, in contrast to the communist dinosaurs, represent a considerable source of motivation, says Ion Cebanu, whose chubby teen face contrasts with the solemnity of his office. 'It is important that young people occupy positions of responsibility,' he says. 'This shows that the efforts made in the youth sections of political parties are rewarded, fast.'
This representation of young people elected on the political scene pays off. Indeed, many young and often ambitious people identify themselves to their party, to the image of Sergiu Boghean, the youth president of the liberal party: 'Today we are about 5, 000 young people who have joined the party. My role as president is to awaken the political consciousness of young Moldavans, but also to train them, creating work sessions, offering seminars, giving responsibilities during election campaigns ...'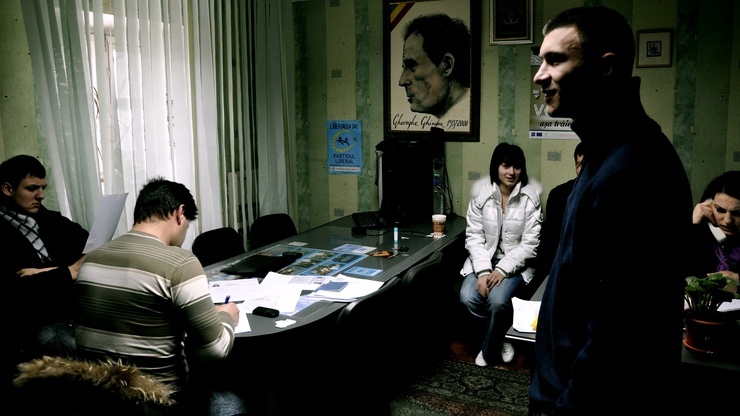 When we ask student Laurentia what she thinks about the involvement of young people in the politics of her country, her answer is revealing. 'There are two types of young people today: those who believe in and fight for the future of their country, and those who have no hope, who do not even wish to fight.' It is these young people that certain initiatives apparently apolitical wish to appeal to. It is the case of the national democratic institute (NDI) and its initiative GoTV ('Go Out To Vote'). Doina Marinescu, 19, is part of this association. 'We are trained in debate techniques with young people who are reluctant to vote. We push them to go to the polls, but we are careful not to extol the merits of any particular candidate.' In groups of five or six, they criss-cross the country to meet young people, often amazed by their political neutrality.
University polls
Other more concrete actions are implemented to increase the young people's vote. Some polling stations have for example been installed in universities (which means that students are no longer required to return to their hometown to vote). Moldavans living abroad are also mobilised. The acting president Mihai Ghimpu met with Moldavans living in Italy, while Chisinau mayor Dorin Chirtoaca met with Moldavan students in Romania. Polling stations have also been installed abroad (including around fifteen in Italy). 'Next Sunday's elections will determine the future of Moldova,' exclaims young liberal Anna Cernomaz. 'We, the young people, we are actively fighting for the victory of our ideas. We need the politicians to unite, think about the national interest and put aside their personal ambitions.' Indeed, a too narrow majority (communists or coalition) would make the country plunge again into the political instability which has reigned for more than a year.
Images: main (cc) benkamorvan/ Flickr; in-text ©Louis Villers
Translated from Jeunesse moldave : un an après les émeutes, on vote !