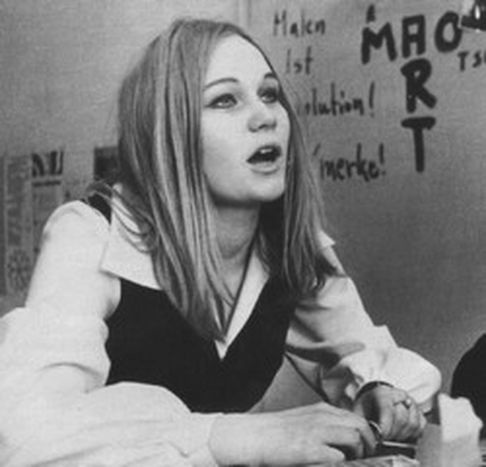 Mohnhaupt and Battisti: Europe's leftist killers
Published on
Translation by:
lindsey evans
Former German terrorist leader Brigitte Mohnhaupt is released from prison a week after Italian militant Cesare Battisti's arrest. Europe's extreme left is back to haunt us
In the seventies, several extreme left-wing revolutionary groups were formed in various European states - the Red Brigades (Brigatte Rosse, BR) in Italy and Action Directe (AD) in France, which was allied with Germany's 'Red Army Faction' (Rote Armee Fraktion, RAF). On their agenda: armed attacks, assassinations, and other acts of terrorism designed to overthrow regimes perceived to be 'oppressive'. The bloodshed of numerous attacks, committed both by the extreme left and the extreme right, has stained this period in history.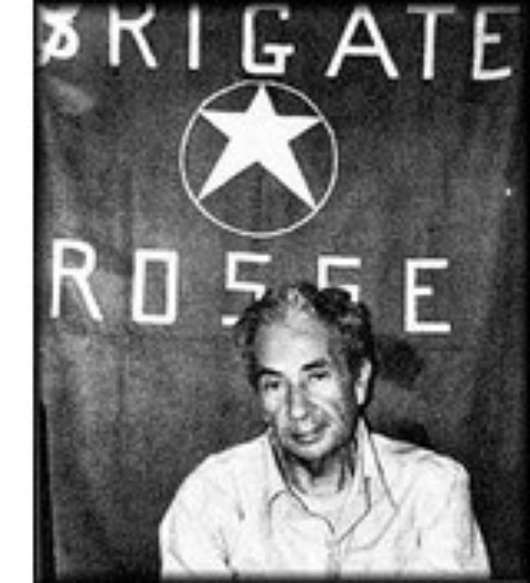 German industrialist Hanns-Martin Schleyer's body was dumped by the RAF in the trunk of a car in France in 1977. The following year, BR left the corpse of Aldo Moro, Italian post-war Prime Minister and Christian Democrat party leader, in a Rome street, by government headquarters. Over in France, businessman Georges Besse, then chief of Renault, was murdered by the anarchist Maoist organisation Action Directe in 1986. Today's European governments are facing a revival in discussion of the movement, what with the respective release and capture of German and Italian former terrorists Brigitte Mohnhaupt and Cesare Battisti.
Thirty years of the 'German Autumn'
On March 25, 57 year-old Brigitte Mohnhaupt, 57, an important figure of Germany's anticapitalist RAF (aka Baader-Meinhof) gang, was freed from Aichach prison in Bavaria. Her probation has reawakened memories of the 'German Autumn' of 1977. A succession of murders rocked the country, alongside a Lufthansa flight hijack and the suicide of the group's leader, Andreas Baader.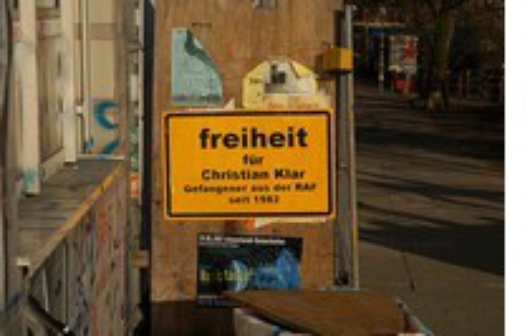 Arrested in 1982, Mohnhaupt was sentenced to five life sentences in 1985. But having served a 24 year mandatory sentence for her involvement in nine murders and several attempted assassinations, today Mohnhaupt poses – according to the judges - 'no security risk'. She has walked free, whilst never having publicly expressed remorse for her actions. Her release has provoked controversy in Germany. Running parallel to this case is that of prisoner Christian Klar, 54. The former RAF member's appeal for a pardon is currently going around the German courts.
Italian saga
In Italy, meanwhile, the terrorism of the 1970s is still very fresh in the mind, especially as French and Italian police caught Cesare Battisti being caught in Brasilian exile on March 18. A writer and activist, this 52-year-old former member of the 'Armed Proletarians for Communism' (Proletari Armati per il Comunismo, PAC), was sentenced to life imprisonment in Italy in 1995. He was given asylum in France, benefitting from the 'Mitterand doctrine' in place at this time. In 1985, President François Mitterand had pledged not to extradite former Italian extreme left-wing militants who had renounced their past, giving them the opportunity of a fresh start on French soil.
In February 2004, however, the French courts agreed, in an apparent volte-face, to honour the Italian authorities' demand for Battisti's extradition. It led to intense debate within left-wing intellectual and political circles in the two states. Several months later, Battisti decided to go underground again, living as a fugitive. His arrest three years on in Rio de Janeiro, right in the middle of the 2007 French presidential election campaigns, seems to herald a new era of zero tolerance towards extreme left-wing terrorism.
French inflexibility
More recently, Jean-Marc Rouillan, the former head of the Action Directe urban guerilla group, who has been in prison for the last 20 years, has written in the French daily Le Monde. He spoke of his desire to continue the fight against capitalism without batting an eyelid – and without launching the slightest media outcry. Certainly, France was less affected than her German and Italian neighbours by what were later termed the 'Years of Lead'. But while this period of terror goes by unmentioned, the silence should not be equated with leniency: 53-year-old Rouillan's appeals to be released have so far been continually rejected by the French courts. As have those of his ex-acolytes, Régis Schleicher and Nathalie Ménignon. In 2004, Joëlle Aubron, the fourth member of Action Directe to be imprisoned, was released on health grounds; she died two years later.
The incompetence of the authorities working on both sides of the Alpine border during the 'Years of Lead', as well as the adoption of special laws infringing upon civil liberties, have prevented a rational coming-to-terms with this era. The consequences remain tangible today.
Photos - (Aldo Moro: Wikipedia), (Christian Klar: Herrner/ Flickr)
Translated from Battisti et Monhaupt : quand la contestation vire au terrorisme