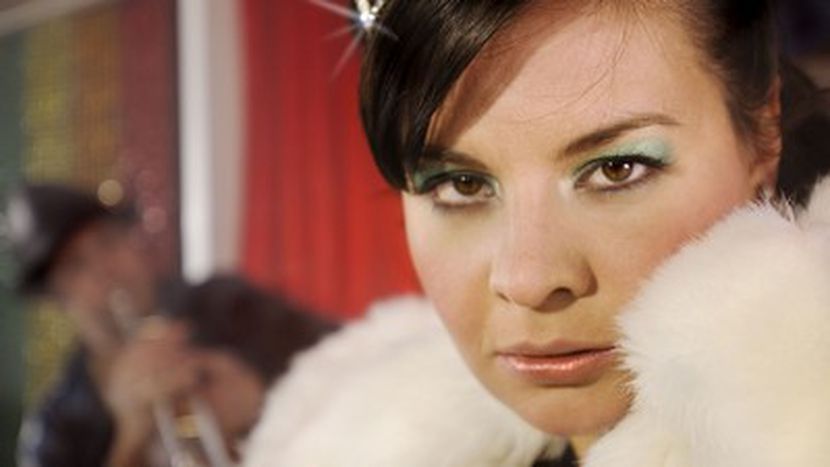 Miss Platnum: 'women are like sticks and go to the gym in a frenzy every day'
Published on
Swathed in wacky colours, the Berlin-based Romanian singer, aka 27-year-old Ruth Maria Renner, raps about forced marriages and staying down to earth. Plus, why you should give her food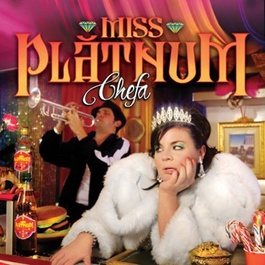 I'm waiting for Miss Platnum in a Russian cafe in the colourful Berlin district of Kreuzberg. I'm quite excited – the artist is famous for her shrill, eccentric stage antics and an identity which swings between gypsy baroness, soul diva and bling rapper-ess. With a thick, fake Romanian accent, a band with chorists and strikingly-dressed background singers, she performs with a full-bodied voice of soul. Her latest album Chefa features collaborations with Peter Fox, a member of the legendary Berlin multicultural reggae band Seeed. After a summer of festivals, the artist otherwise known as Ruth Maria Renner is back in Berlin, working on her latest album which is due out next spring.
She is half an hour late, and hasn't been dropped off by a swanky limousine but is riding an ancient bicycle. 'I'm sorry, I had another radio interview which held me back a bit,' she says – so she is well-mannered too! 'I am a bit tired too, I partied last night.' She doesn't look hungover. The woman who is usually heavily made-up, wrapped up in synthetic fur coats and iced off with a little tiara on her done-up hair has come to the interview with a freshly washed face. She's wearing lilac-coloured trousers, a checked short and a leather jacket with shades. She is not looking that discreet, but nor would she risk turning heads in this area of Berlin.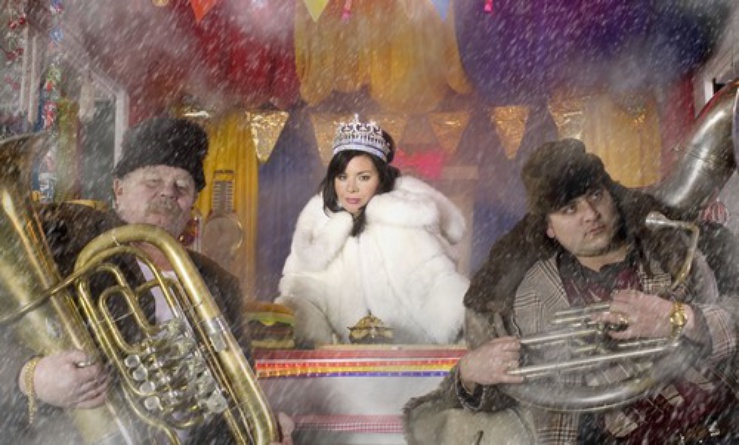 Don't box her in Germany or Romania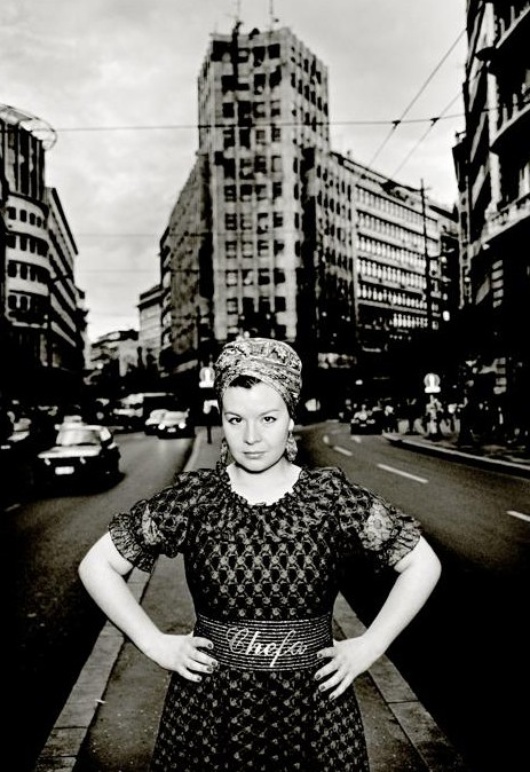 Ruth has just turned 27, and has been through a fair bit already. Born in the Romanian city of Timişoara, her parents moved to Germany in 1989 just before the end of the Ceauşescu regime, leaving their eight-year-old daughter with her grandparents, to later bring her back with them half a year later. How was her childhood in Romania? What part German is she, what part Romanian is she? 'There is this cliché that Germans are so square and always on time. I'm not that at all – as you saw today! I can be more flexible and less fuddy-duddy – though I am not saying that all Germans are square. I find these labels absurd.'
It was always Miss Platnum's dream to be a singer. It took her a year after her A-levels to achieve her dream. Her first album flopped, far off from what she has since become famous for. It was a bitter set-back which took some time to get over. She got into drink and drugs. 'I tried to get everything out of mind because I didn't know where to begin again. I thought I had done well, I identified with the album. But then I realised that I had been over-inspired by other musicians. Later I luckily realised that I had to focus more on myself, on my own particularities and in things which made me special as a person.'
Wild concerts, cheesecakes and chicken wings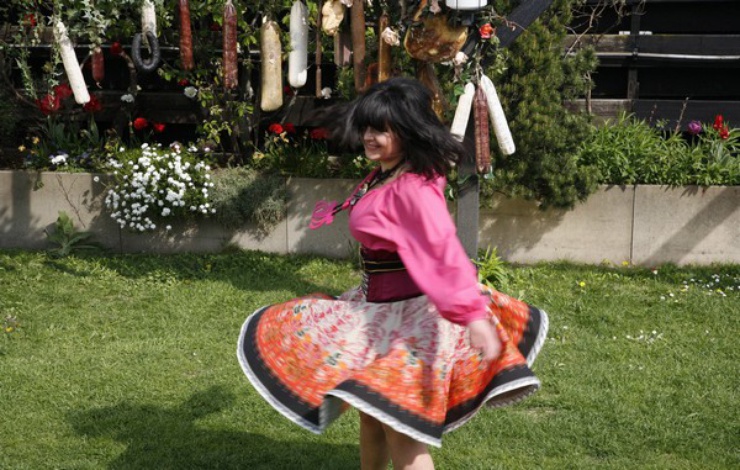 Miss Platnum's concerts are quite wild. Lots of jumping, dancing and a glass of vodka or two by the end. 'I just want my music to make people happy. Music can give you such a fantastic sensation, and it's even more fantastic to know that you are able to pass that sensation on to other people.'
Loving life is the key : her song Give me the food is about Miss Platnum liking to eat, spicy chicken wings, cafe with lots of cream and cheesecakes. It's validated her as the spokeswoman for bigger women, a subject which always crops up in every article about her. 'In my little world the majority of women are like sticks and go to the gym in a frenzy everyday. I jog too, of course, but I'd rather not go hungry - I think that's a horrible thing, insane. It shouldn't be normal to just have one ideal body type. It's like in the music industry: everybody can't have the same sounds, nor can everything sound the same.' As if to underline this statement, she takes a huge swig of her Coke (not light!). What else is important for her?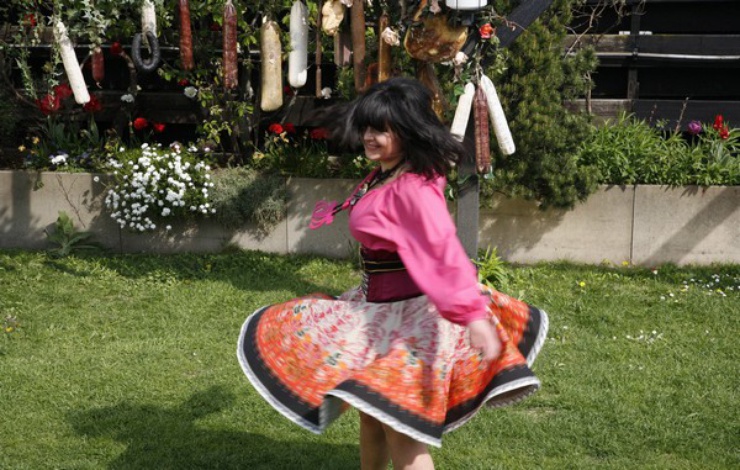 'My life has to be chilled out, I hate stress of any kind. Not because I am lazy, but because I find that there's nothing good about it. It ruins loads if things, it makes you unhealthy. A relaxed life, a dream job, success and recognition from her audience: self-doubt doesn't seem to invade Miss Platnum. 'Sometimes I think about everything I am doing and I think that it is all totally selfish. I don't have social job where I help other people. I am always looking for something where I can really feel that I am directly giving to something. I am missing that at the moment in my life, and I think it is important.'
Song against forced marriages
Her song Marry Me shows that she takes an interest in political and social subjects. The song is about forced marriages between eastern European women and western European men. 'I wish there were less intolerance in the world. Unfortunately I behave like that too sometimes, sometimes you are too lazy to get to grips with certain things. In Germany I get the feeling that lots is simply not known about what goes on. It would be good if the system could change to make people more conscious about what they can manage to do themselves. I think that it actually isn't that difficult at all – it is just made difficult.'
For her personal future Miss Platnum, that shining stage diva, hopes for something rather more down-to-earth: 'I hope that I stay healthy, that I continue to have as much energy and creativity. I want a family at some point, a little house, perhaps in the country.'
This article was initialy published in November 14th 2008.
Translated from Miss Platnum: "Es kann doch nicht sein, dass alle gleich aussehen und alle gleich klingen"